A college education doesn't have to cost a fortune.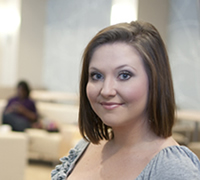 We know that the cost of an education is a crucial part of the decision making process when you're thinking about attending college. With the lowest tuition cost of any college within our region, plenty of financial aid options and a payment plan designed to make paying for college easy, Piedmont Technical College makes investing in your future affordable.
Did you know?
The average financial aid package for PTC students is more than enough to fully cover tuition and fees.
Start exploring your options.
 
How Much Does it Cost?
At PTC, we strive to keep our tuition affordable. Learn about our tuition rates, then compare our cost to other institutions in South Carolina.
Financial Aid
Need help paying for college? Most of our students receive some form of financial aid, so it's likely that you'll qualify for financial aid, too.
To apply for financial aid, start by completing the Free Application for Federal Student Aid (FAFSA) online at studentaid.gov. If you don't own a computer, you can visit any Piedmont Technical College location to complete the application.
There are several types of aid available to students at Piedmont Technical College. Typically, students at PTC receive a mix of these types of aid. The mix you'll receive is determined by your financial need and the information you provide when you apply. Explore the information below to learn more.
Scholarships
Many scholarships are available to current students after they have completed 12 credit hours in their program major at Piedmont Technical College and have earned an acceptable GPA (Grade Point Average). Most scholarships are based on academic achievement and financial need. PTC also offers several scholarships to high school seniors.
Net Price Calculator
PTC provides a net price calculator to give students and families an estimated cost of attending college. These estimated costs include living expenses beyond the tuition, fees, books and supplies that students pay directly to Piedmont Technical College to help with budgeting for students planning to attend college full-time.
South Carolina Tuition Tax Credit
To help ease the financial burden for South Carolina college students and their families, the South Carolina General Assembly has created an income tax credit for tuition paid to South Carolina colleges and universities. To claim the credit, a Form SC 1040 must be filed. When preparing the South Carolina income tax return, Form I-319 Tuition Tax Credit must be completed. This form is included with all state individual income tax booklets. For more information about the tax credit, please visit the South Carolina Tuition Tax Credit website.