Foundation

The Piedmont Technical College Foundation is a 501 (c)(3) non-profit corporation that provides financial support to the college beyond that which is obtained from traditional funding sources. The Foundation attracts support from alumni and friends, business and industry, and grant-making organizations. It also raises money through annual giving plans, gift campaigns, special events and estate planning tools and techniques.
The Foundation also fills an advocacy role by communicating the needs of the college and its students to supporters in the community and to public officials at the local, state and national levels.
Foundation Highlights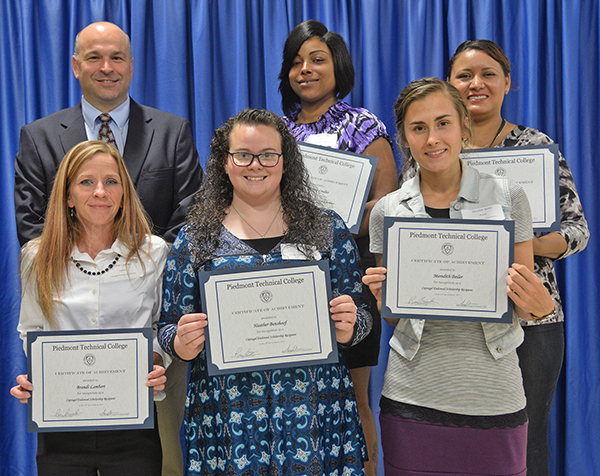 The Foundation helps students access various scholarship opportunities. The recipients of these scholarships represent a cross-section of talented individuals from Piedmont Technical College's academic programs. These scholarships help to retain the best and brightest talent for our local workforce and provide educational opportunities to those who otherwise may not have been able to attend college.
Recognition/Wall of Honor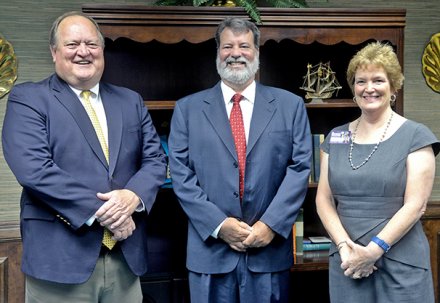 Piedmont Technical College's Foundation recently recognized the Taylor Foundation of Newberry for its cumulative contributions in support of the college. The continued support through the 40 and 8 Scholarship resulted in earning the recognition of Patron on the PTC Foundation's Wall of Honor, which recognizes donors to the college. Pictured in front of the Wall of Honor are, from left, Dr. Ray Brooks, president of Piedmont Technical College; Trey Taylor, CFO of Cannon Associates; and Fran Wiley, assistant vice president of development with the Piedmont Technical College Foundation. 
PTC Golf Classic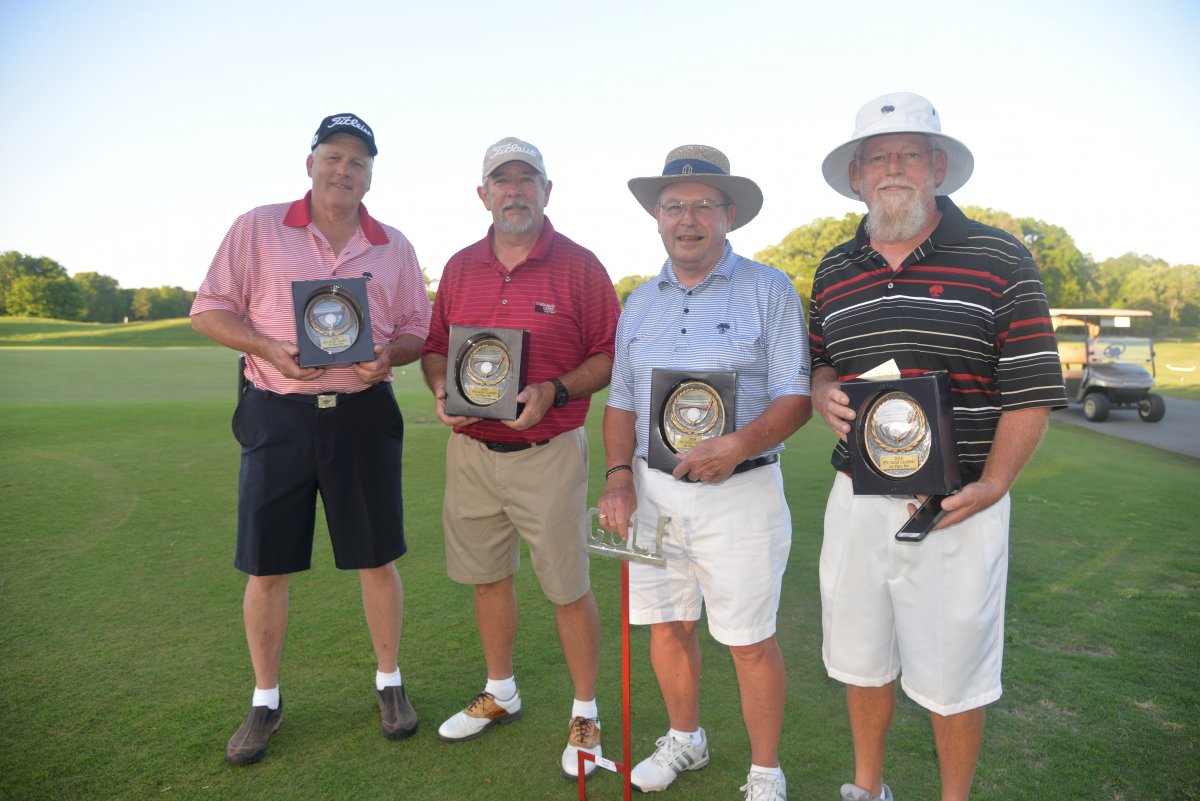 The proceeds from the Foundation's annual PTC Golf Classic are used to support student scholarships. Golfers come together for a great cause and enjoy a day of golf and a delightful lunch.
The 2020 tournament is scheduled for Friday, September 18, at The Links at Stoney Point. This will be our 28th tournament. 
Student-Built Home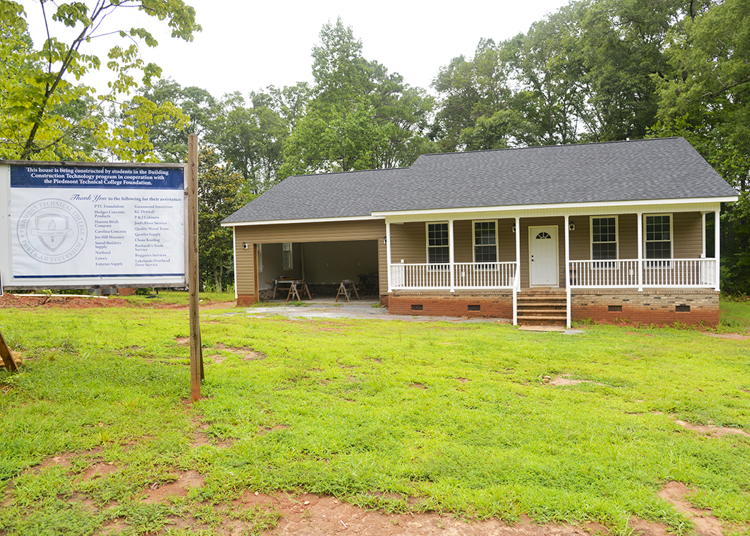 With initial funding from the Foundation, the college's Building Construction Technology (BCT) students design, plan and construct a house in Greenwood. This opportunity provides these students with "hands-on" experience in constructing a house from the foundation to the roof. Two-thirds of the proceeds are set aside for the BCT department to purchase equipment for their program and to award scholarships to deserving BCT students.
People That Care Pet Crematory, LLC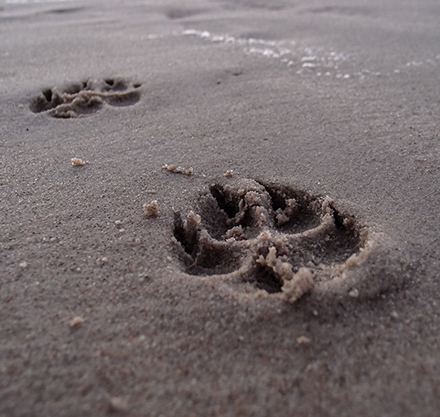 The Foundation worked with the Funeral Service program to begin offering pet cremation services through the People That Care Pet Crematory, LLC. This is the first pet crematory at any of the 56 accredited funeral service programs in the country. The program works closely with area veterinarians and funeral homes needing assistance, but the cases are used to train students in a continually growing portion of the industry.