Collegiate FFA
Piedmont Technical College Collegiate FFA is open to anyone who is interested in supporting and promoting agriculture, agricultural education and the FFA at the local, state and national level. Former FFA members are encouraged to continue membership in the FFA through involvement with the Piedmont Technical College Collegiate FFA Association.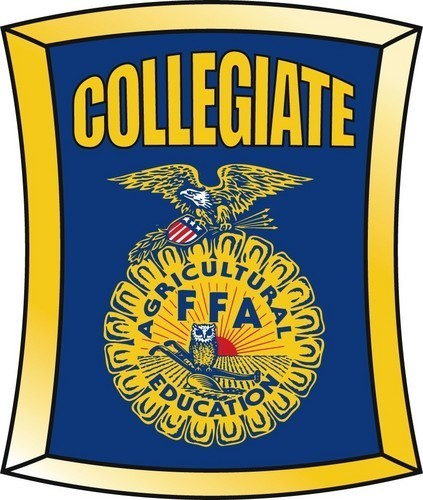 Collegiate FFA Vision Statement
Collegiate FFA empowers values-driven pre-professionals to lead and serve in schools, businesses and communities. 
Collegiate FFA Mission Statement
FFA makes a positive difference in the lives of students by developing their potential for premier leadership, personal growth and career success through agriculture education.
Collegiate Purpose Statement
Collegiate FFA enhances the collegiate experience through service and engagement to create premier leaders, enable personal growth, and ensure career success.
Club Activities
South Carolina FFA Fantastic Friday Career Development Event Host
Piedmont Technical College Soils Evaluation Invitational Conclave
South Carolina FFA State Convention
Student Meetings
Scholarship Opportunities (National FFA Association)
Club Advisor:
Jeremy Brooks
(864) 941-8769
brooks.j1@ptc.edu