Fast, Flexible & Tuition-Free
Are you looking for a way to upgrade your skillset or jumpstart a new career?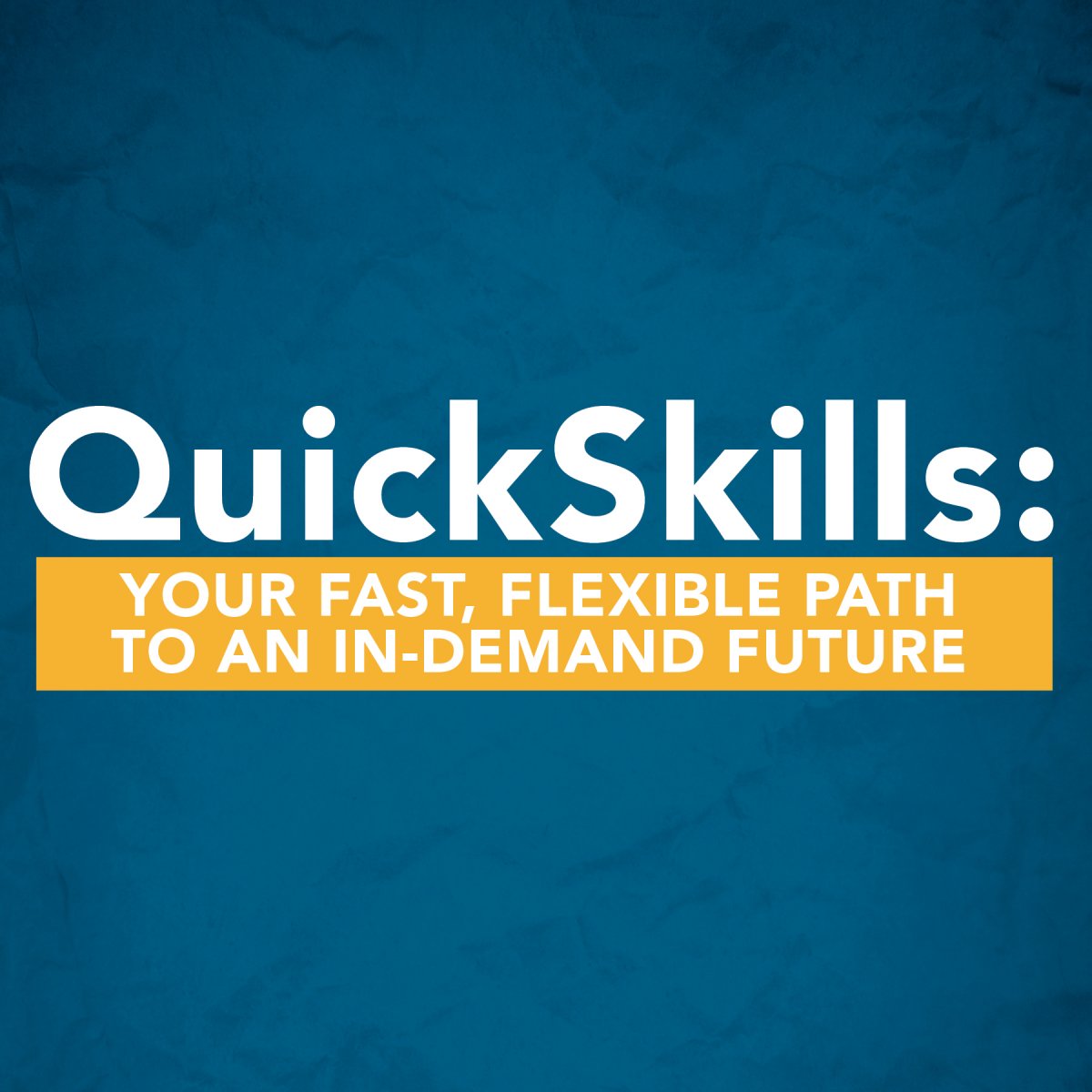 A Quickskills Certificate from Piedmont Technical College is the perfect place to start.
In direct consultation with employers in our region, PTC has designed several programs that will prepare you directly for entry-level employment in two semesters or less.
These short-term certificates will train you for entry-level work in areas like advanced manufacturing, computer technology, health care and more. And, these credentials are stackable—they'll allow you to get to work quickly, then continue your studies when you're ready to advance.
Plus, for a limited time, eligible students can complete them at no cost for tuition and fees.
Eligibility
To be eligible for tuition-free Quickskills certificates, participants must be 18 years of age. They also will need to apply to the college and complete the financial aid process. Those who meet the criteria for Lottery Tuition Assistance also are eligible for this program.
Two Semesters or Less
The following quick skills can be completed in two semesters (about 6 months) or less.
Advanced Manufacturing

At Piedmont Technical College, we recognize that not everyone has time to devote to long-term training options. That's why we are offering short-term training for the most in-demand manufacturing jobs, such as mechatronics and machine tool technology.

Business & Public Service

In today's global business environment, opportunities are limitless for those with the right skillset. You can now jumpstart a career in business with the following short-term training options.

Computer Technology

When you need a job, and you need it quickly, Piedmont Tech offers short-term training in fields such as computer technology. Certificates in this field demonstrate that you have the latest skills employers are looking for today.

Skilled Trades

Positions in welding and building construction can be hard to come by unless you have the right certifications. Piedmont Tech offers several short-term training programs focusing on these skills so you can get the certifications you need to get hired today.

Health Care

Although many people think of doctors and nurses when they think of health care, these positions are just a small segment of the health care industry. Many other disciplines are necessary to make the system work. These short-term options are a good place to start, if you are looking for a career in health care.