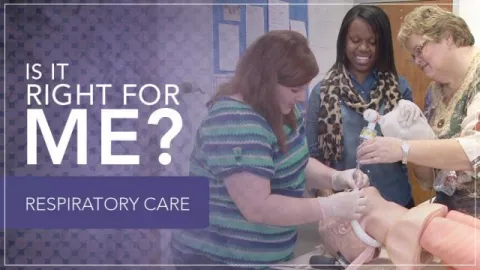 Career Snapshot: What Does a Respiratory Therapist Do?
If you happen to be in Canada, this person might be called a "respirologist," but in the U.S., the physician who specializes in the lungs and problems related to the respiratory system is commonly called a "pulmonologist." These physicians are specially trained in diseases and conditions of the chest, such as pneumonia, asthma, tuberculosis, emphysema, or complicated chest infections, and work with a team of professionals to provide respiratory care to patients.
About Respiratory Therapy
Respiratory Therapists are an extremely important part of the respiratory care team, and can work in a wide variety of settings, from rehabilitation facilities and sleep labs to trauma centers and hospitals. The registered respiratory therapist is trained to assist the medical staff with the treatment, management and care of patients with diseases or deficiencies related to the chest, lungs, and respiratory system.
Respiratory therapists work with doctors to provide treatment to patients who are experiencing problems caused by either a disease such as asthma or emphysema or trauma such as stroke, heart attack or near drowning.
They can provide both temporary relief to patients with chronic problems, and give emergency care to those suffering from trauma as a part of surface and air transport teams or as part of rapid-response teams in the hospital.
Respiratory Therapists provide treatment for all age groups—from infants to the elderly, and are involved in everything from rehabilitation to smoking-cessation, disease prevention, case management and the diagnosis of breathing disorders.
Earnings and Education
Respiratory therapists need at least an associate degree, although both associate and bachelor's degrees are common. In addition, all states except Alaska require a license to practice.
According to the U.S. Bureau of Labor Statistics, employment for Respiratory Therapists is projected to increase faster than average through 2020, or about 28% nationally. Nationally, respiratory therapists earn about $54,280 a year on average.
Regional Earnings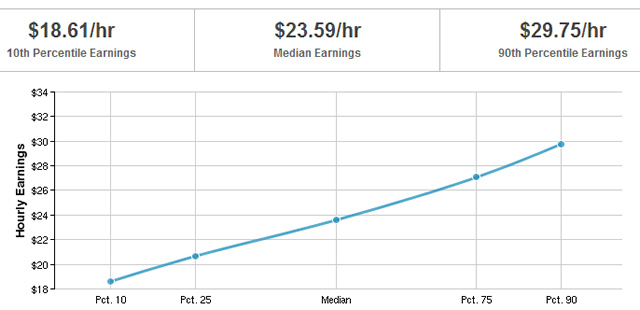 *Earnings data for our region from EMSI Analyst
Learn More
Many Respiratory Therapists find the work both personally and professional rewarding, and get great satisfaction from their careers. To learn more about how to become a registered respiratory therapist, read more about Piedmont Technical College's Respiratory Care program online, or request information to receive information by mail.