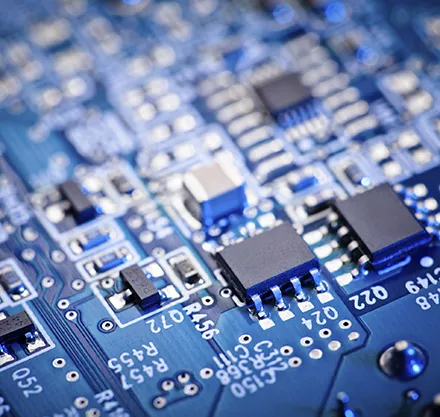 Computer Technology Program Teaching the Future
Today, technology is used at home, at work, at school, on phones and nearly everywhere else in one form or another. It has become an indispensable part of everyday life. And in this rapidly-changing field, it's important to have a wide-ranging skill set.
Piedmont Technical College offers several pathways for developing the necessary skills to excel in a variety of technology-based careers. But none are more directly related to this topic than the college's computer technology program.
Computer technology students explore many different topics relating to computers, including computer maintenance, local and wide area networks, as well as popular programming languages. They also develop skills that provide a solid foundation for a career in the field and they learn from faculty who work hard to update their knowledge of this ever-changing field.
"We do a lot of research to stay on the cutting edge," said Lesley Price, department head for information technology. "We are continuously updating our content based on national certification requirements."
In addition to learning from knowledgeable faculty members, computer technology students acquire hands-on experience in using several programming languages and learn core internet concepts. In this balanced program, students also study the challenges of online business operations and the underlying issues that determine how e-commerce opportunities can be successfully implemented.
One of the skills students in the program are learning is mobile app development.
"We think this is important because when you go into companies or medical offices you see employees using their phones and tablets for their jobs," said Price. "We are teaching our students to develop applications for those products."
Students in the associate degree program can choose from concentrations in Cybersecurity, Network and Programming. Cybersecurity, a rapidly growing field in computer technology, is the newest addition to the curriculum.
"Every network system needs security and every company has to secure customer data," said Price. "We are teaching students how to know if someone is trying to break into your network, to review logs and to do the research to figure out how this is happening."
The college also offers a PC Technician certificate that will prepare the student for an entry-level job in computer maintenance and network support, while teaching the objectives for several national certifications including A+, Network+ and Microsoft.
In recent years, technology has rapidly expanded into all aspects of everyday life.
This explosive growth has created a demand for skilled technicians to maintain networks, to support users in everyday computing tasks, to design, maintain and implement new systems and more. More importantly, employers in the region know that Piedmont Tech is providing students with the right skills for success in this field.
"Being a Piedmont Tech graduate myself, I know that the quality of education they are getting is at a very high standard and we look for that in our employees," said Rocky Dunkman, owner and chief executive officer of Computer Consultants and Merchants in Greenwood.
"We've already hired PTC grads," Dunkman added. "We would definitely hire more. Their education level is quite high, their skillset is very good and we really enjoy working with Piedmont Tech."
Dunkman's company is just one example of the college's reputation among employers in the region. In fact, many employers serve on program advisory boards, which help determine what's taught at the college. These relationships help prepare students for their careers, while also meeting the employment needs of businesses in the region.
"We have high expectations for our students," said Price. "We want to graduate the best students that we can possibly graduate and get them into the workforce."
To learn more about Computer Technology at PTC, call (864) 941-8746 or visit www.ptc.edu/computer.