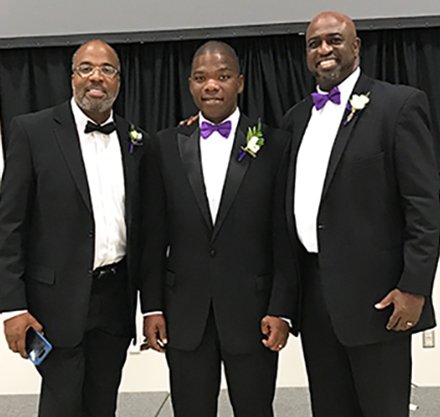 MODELS Academy Pilot Program Expands into Area Schools
March 17, 2020
Although the MODELS Academy pilot program at Rice Elementary School last year was designed for preteen African-American males preparing to matriculate into middle school, it had an unexpected impact. The school's littlest boys took notice and wanted in.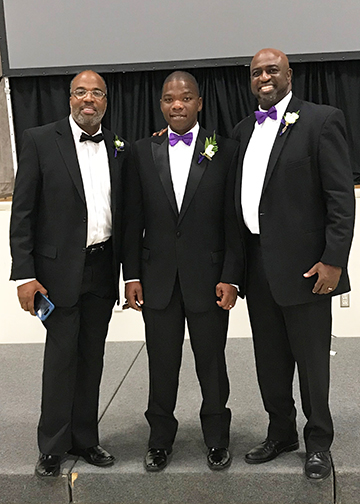 "I had an overwhelming number of children who wanted to participate after they saw the first cohort," said school Principal Carlos Littlejohn. "We try to focus the program on 4th and 5th graders, but the younger boys want to be part of it as well."
This development means that MODELS founder and Executive Director Steve Coleman, director of Genesis Initiatives at Piedmont Technical College (PTC), might be on to something.
"I started MODELS Academy because of the need for leadership development for African-American males," Coleman said. "It's a community-centered program, a college outreach initiative based at PTC. We used to hold biweekly meetings in the Self Conference Center on campus. After we noticed a decline in meeting attendance, we knew we needed to make a change. We wanted to continue to grow. So rather than having people travel to us, we decided to partner with schools, take the program to them, and expand the focus by adding 4th and 5th grade boys." With that change, the program now serves young African-American males in grades 4-12.
"The kids really connect with Mr. Coleman," Littlejohn said. "He touches on some topics that really hit home for the boys."
MODELS stands for Men Of Distinction becoming Elite Leaders and community Servants. After Rice Elementary School, MODELS expanded into 20 elementary and middle schools in five counties, along with active cohorts at the Newberry Housing Authority and the Abbeville Youth Center. In total, more than 360 young men participate in the program, which has no age restrictions but for now is focusing on those in 4th grade and higher.
"If we get them younger, we can groom them longer," Coleman said.
In addition to Coleman, Chris Thomas and Courtney Smith serve as program directors. Together, the three comprise the MODELS mentoring team, though guest mentors regularly participate in the program.
Thomas, director of the Dr. Benjamin E. Mays Historic Preservation Site and pastor of New Generation Outreach Ministry, saw firsthand during his childhood the difficulties many of his African-American peers faced being raised by single mothers and without strong black male role models.
Thomas says he himself was fortunate to grow up with both parents in the home but could not ignore the struggles of the fatherless friends around him. "From that standpoint, it's personal for me," he said. "A common theme with our young people is the absence of a father in the home. Many of these kids have no relationship or a strained relationship with their fathers. That is the biggest challenge."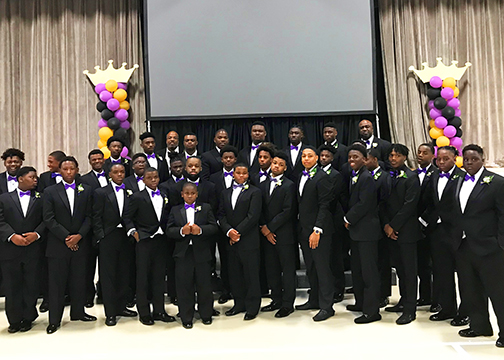 In addition to one-on-one and group mentoring, MODELS hosts speakers on various topics, teaches about constitutional issues and black history, instills character, helps young men practice public speaking, and encourages them to make a commitment to public service.
"With my background in law enforcement, I saw kids at their worst. That is my motivation," said Smith, a longtime police officer/investigator, police officer at Lander University and current criminal justice instructor at PTC. "Most of our young men have never been outside Greenwood. One thing we want to do is expose them to life outside of Greenwood. We want them to learn to work hard and be true to themselves and not cut corners. There will be setbacks, but it doesn't matter how you start. It's only important how you finish."
Coleman, Smith and Thomas remain committed to MODELS for the long-run and will continue working to keep the program fresh and engaging.
"We are just proud to be in these young men's lives," Thomas said.
PHOTOS:
From left, Chris Thomas, Courtney Smith and Steve Coleman at a MODELS Academy annual gala.
A group shot from a previous MODELS Academy annual gala.