National Program Developer Comes to Piedmont Tech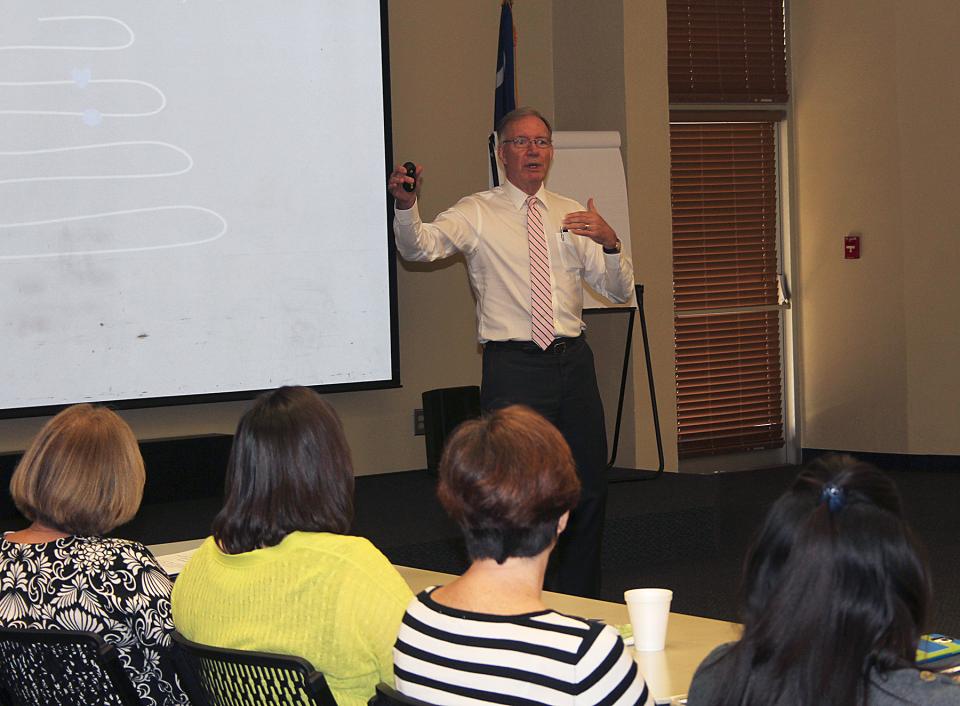 Piedmont Technical College recently hosted a training for local educators entitled "TypeFocus Workshop: Personality Type Theory and Application" based on the nationally recognized online personality type career exploration resource. Dave Wood, president of TypeFocus Internet Inc. from Victoria, Canada, presented to the more than 45 participants who attended the two-day event.
"We have a wonderful partnership with Mr. Wood and I was able to acquire his services," stated Dr. Brenda Edwards, career counselor.  "The training was well received and, overall, participants reported that the session provided them with an excellent resource in working with students and career exploration."
TypeFocus is currently being used by organizations across the world, including schools, employment agencies, colleges, universities, and corporations. TypeFocus measures three interactive concepts: personality, interests and values. The combination of these three instruments allows users more insights and accurate results for choosing the career they are best suited for.
Piedmont Tech has been using the TypeFocus personality career assessment for many years to assist PTCs students in choosing the "better fit" career. After learning that many of the SC Technical Colleges were unaware of the resource and sharing the information during a Counseling and Career Service Peer Group meeting, Edwards said she was asked to see if she could provide a training on the assessment.
"The mission of TypeFocus Internet Inc. is to enrich people's lives through the power of self-awareness," said Wood. "Through the program, people gain insights into themselves and use that knowledge to develop rewarding relationships, choose satisfying careers, and become more effective leaders."
The workshop was sponsored by Piedmont Technical College's Career Planning and Counseling Services, Journey – Title III Grant and the Counseling & Career Services Peer Group of the South Carolina Technical College System.
Photo Caption: David Wood, president of TypeFocus Internet Inc., presents at the recent "TypeFocus Workshop: Personality Type Theory and Application" workshop at Piedmont Technical College. More than 45 participants attended the two-day event.