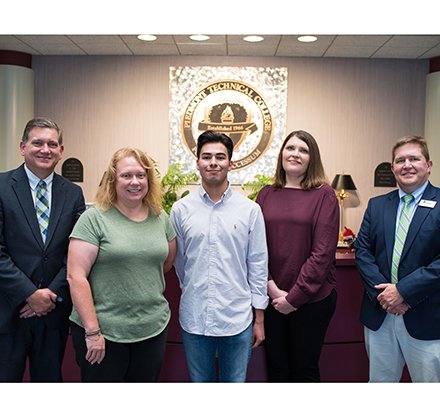 Piedmont Tech Announces Writing Contest Winners
June 18, 2019
The fear of loss was a common theme in the winning essays of Piedmont Technical College's annual English Department Writing Contest. The anxieties, both deeply human and understandable, have vastly different origins. One, through personal storytelling, addresses the fear of death and contemplation of mortality. The other examines, through analysis of a poem, an immigrant father's fear that his Americanized daughter will lose her Hispanic culture.
Awards were presented in two categories: Nonfiction Essay and Writing About Literature. PTC students were invited to submit their best paper from an English class during the past year.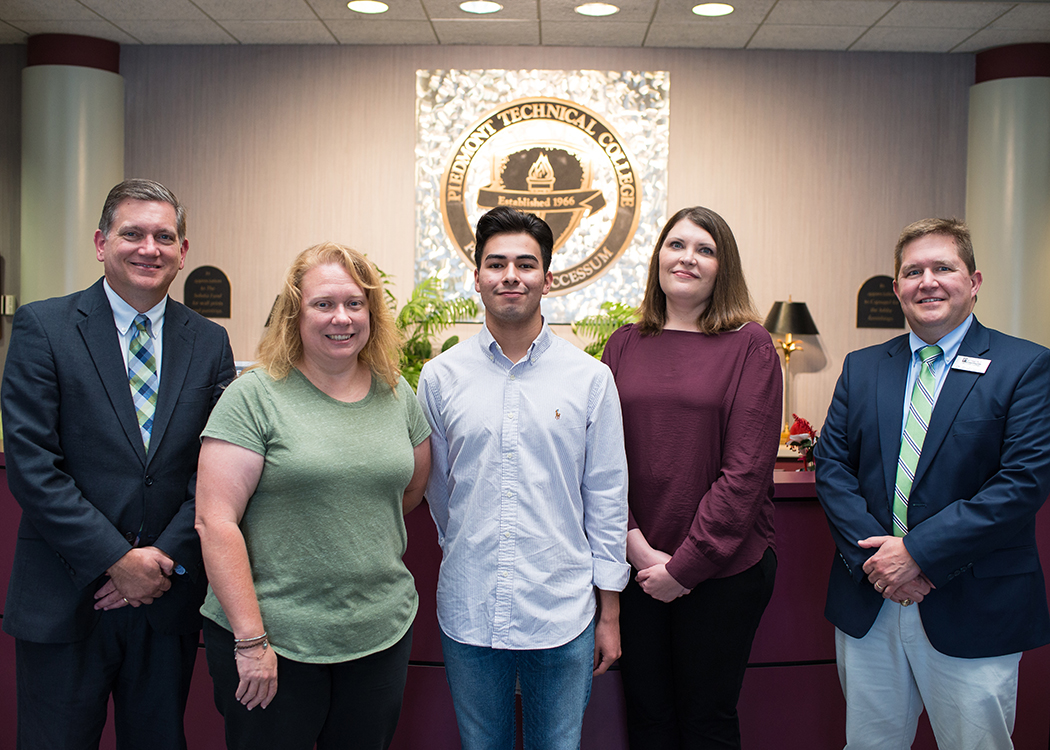 This year's winner in the Nonfiction Essay category is Melissa Billey for her piece "Matters of the Heart." Billey is an online student majoring in General Technology Commercial Art from the town of Donalds in Abbeville County. Born with a congenital defect in her heart, Billey recounted her personal experience with a serious health scare that could threaten her life just as she and her husband were planning a second pregnancy.
The winner in the Writing About Literature category is Brandon Martinez of Greenwood for his analysis of the poem "Bilingual/Bilingue" by Rhina P. Espaillat. In the poem, father and daughter are learning English at the same time. The daughter picks it up faster and speaks it in the home, which father disapproves of. "Spanish inside. English outside," is the father's refrain. The poet makes clear that the father is worried that his girl will lose her culture and, worse, that he will lose his girl. Bilingual and Hispanic himself, Martinez noted that things have changed. His own parents feel the transition to the U.S. is a good thing.
Each writer received a $100 prize for their winning entry. The awards are made possible by the generosity of The Piedmont Technical College Foundation. To learn more about educational opportunities at PTC, visit www.ptc.edu.
PHOTO CUTLINE
Pictured from left:  PTC Vice President of Academic Affairs Jack Bagwell; non-fiction essay award winner Melissa Billey; literature topics award winner Brandon Martinez; PTC English Instructor Rebecca Soppe; and PTC Dean of Arts and Sciences Brad Griggs.