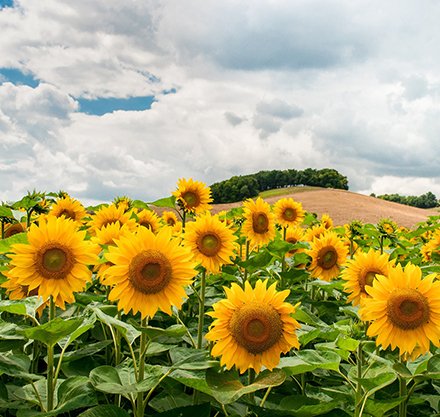 Piedmont Tech Continuing Education to Present Details for 2020 Travel Opportunities on October 24
October 11, 2019
Picture it. Tuscany 2020. Renaissance art. Sunflower fields. Olive groves. …
Affordable travel opportunities abound, and the Piedmont Technical College (PTC) Continuing Education program has scheduled a free presentation about three trips planned for 2020 ― to Tuscany, Southern France and the Painted Canyons of the American West.
The presentations will take place Thursday, Oct. 24, 2019, in Room 219-C in the Self Conference Center at 620 North Emerald Road as follows:
5:30 p.m.
Spotlight on Tuscany ― March 26 to April 3, 2020
6:00 p.m.
Painted Canyons of the West - Utah's National Parks ― May 24 to June 1, 2020
6:30 p.m.
Journey through Southern France from Provence to Bordeaux ― October 3-12, 2020.
Now is the perfect time to begin planning next year's getaways. Travel agents recommend booking at least nine months ahead.
Reservations for the presentations are not required but are encouraged. For further details, contact Program Manager Vickie Baldwin at 864-941-8602, baldwin.v@ptc.edu, or Travel Coordinator Jeanne Hughston at 864-993-1955, jeahug215@gmail.com.