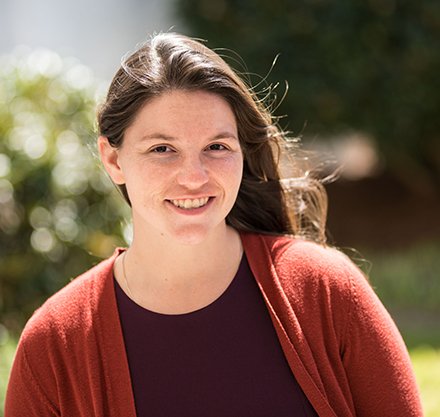 Piedmont Tech Graduate Now a 4-H Agent for Greenwood County
June 13, 2018
Lucy Wetzel Charping was only about 60 miles from Clemson University but wasn't sure exactly how to get there.
Financially or academically.
"I wanted to go into agriculture education at Clemson, but I knew I couldn't afford to go to Clemson for four years," Charping says.
While a student at Emerald High School in Greenwood, Charping had already earned some college credits through Piedmont Technical College's Dual Enrollment program, so she entered the PTC agriculture program after graduating high school.
"When I got to Piedmont Tech, I knew I wanted to transfer to Clemson," Charping says, but she needed a plan. She found helpful mentors at PTC, made the transfer, and graduated from Clemson in 2015 with the bachelor's degree in agriculture education she always wanted.
Charping grew up around her parents' farm, helping to raise laying hens and beef cattle. She participated in Saluda County's 4-H program as a youngster and now works for the Clemson Cooperative Extension service as 4-H agent for Greenwood County.
"I am the first full-time 4-H agent in Greenwood County in probably 20 years," she says. "I love what I do. It's a program that takes young people and molds them into the kinds of adults you want standing alongside you."
Along with agriculture education, 4-H provides learn-by-doing lessons that range from technology to public speaking to cooking.
"It's such a good feeling when you can teach a child something and then they can go and show someone what they've learned," Charping says.
Farming has always been in Charping's blood. Now Piedmont Tech is, too.
"I'm proud to say I'm from Piedmont Technical College," she says, "because that's what helped make me who I am."
PHOTO CUTLINE
Lucy Charping