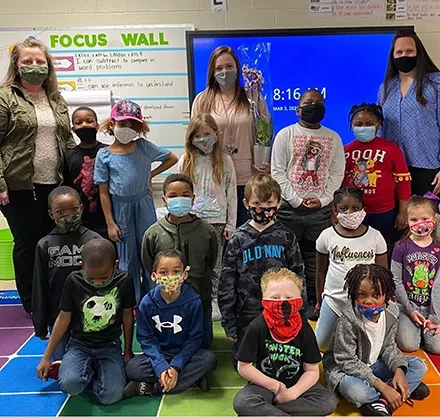 PTC Education Graduates Named Teachers of the Year at their Respective Schools
In a profession where surprises occasionally can come in unwanted, occasionally messy forms, three Piedmont Technical College (PTC) Early Care and Education graduates recently have been on the receiving end of the very best "gotcha" moments. They have been recognized as Teachers of the Year for their respective schools and/or school districts.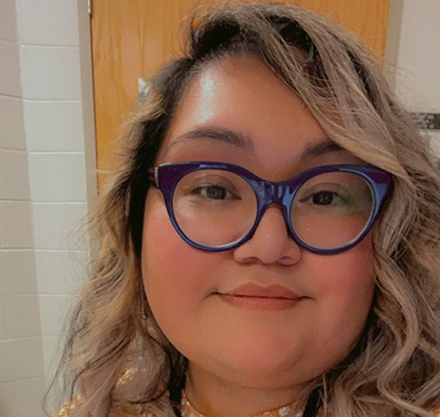 Karla Lopez, a 2018 PTC graduate who transferred to Lander University to continue her education, has been named a Greenwood School District 50 First Year Teacher of the Year. She teaches English to Speakers of Other Languages (ESOL) at Mathews Elementary School. She did not see the recognition coming. 

"I was overjoyed. I wasn't expecting it," Lopez said. "There are so many amazing first-year teachers at our school!"

Another surprise was that, while Lopez expected to teach only the earliest learners, she instead landed in a position teaching ESOL to 1st, 4th and 5th graders. "At first, I wasn't sure about it," she said. "I thought I wanted to be a mainstream teacher, but I have really loved the experience." In fact, she now intends to specialize in ESOL and is pursuing her master's in ESOL, which she hopes to achieve by February 2022. 

While the recognition is fantastic, Lopez says the relationships she has developed are the most satisfying reward she can receive.

"Truthfully, the fact that I have created so many positive relationships with my students and their parents is the greatest reward out of this experience," she said.

Rebecca Garrett Bruce, who graduated from PTC in 2016 and also transferred to Lander, was surprised to be honored as Anderson School District 2's Teacher of the Year after only three years of teaching. She says her fellow educators at Marshall Primary School uplifted her and boosted her confidence so she could succeed.

"It felt really good to be recognized," she said. "My colleagues just stuck with me and encouraged me through it all. I'm touched that they see something great in me when I am so young!"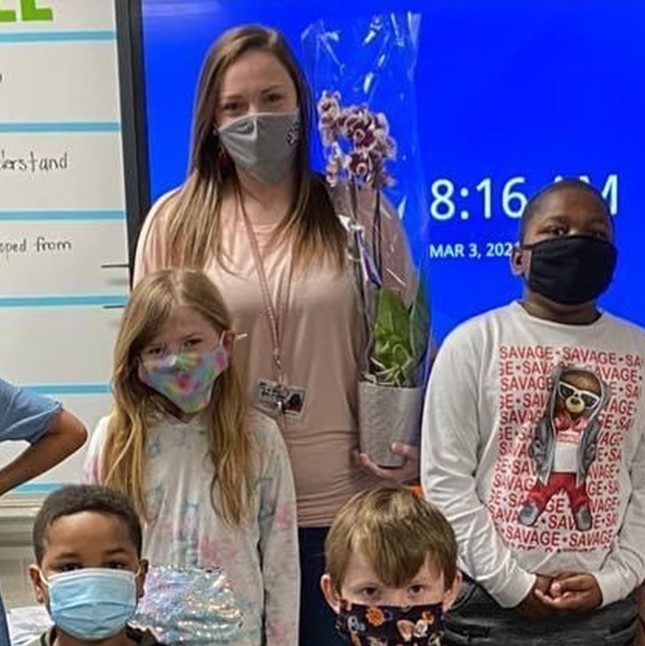 When Bruce arrived at Lander as a transfer student, she was not sure how difficult the transition in content would be from a 2-year to a 4-year college. "PTC prepared me so well that the education classes I took were a breeze," she said.

Officials at Rice Elementary School in Greenwood recently selected another PTC graduate, Heather Calliham, as their Teacher of the Year. One thing all these PTC graduates have in common is that they transferred to Lander to continue their education. 

At Lander, Dr. Tamara Pack is an assistant professor of education and early childhood coordinator. She has been favorably impressed with students coming from PTC.

"The students who come from PTC, especially if they have an associate degree, they are so ready and willing to learn," she said. "They often become leaders in our classrooms."

Though Rebecca Bruce attended Lander before Dr. Pack arrived, Pack nonetheless is familiar with the PTC graduate. Bruce serves as a mentor and is supervising one of Pack's students in her classroom this semester.

"I reached out to the principal at Rice Elementary asking for mentors. She suggested Heather Calliham," Pack recalled. And Calliham immediately volunteered to help. "Since then, I have always asked her back. … She has got strong classroom management skills, which is important because it's such a tricky skill to master."

Pack is appreciative of the work PTC ECE Program Director Claudia Edwards and Instructor Rhonda Hull are doing as well as the caliber of students they are nurturing.

"I feel like we have a great relationship with Piedmont Tech," she said. "I talk often with Rhonda and Claudia. We work really closely together."

Lopez is grateful for the quality of instruction and mentoring she received at PTC.

"Because of my experience at PTC with Ms. Hull and Ms. Edwards, I have been successful," Lopez said. "I really like how they taught. They made me comfortable. … They solidified my love of teaching. They really had an impact on me and probably don't even know it because I was a quiet student."

Bruce shared sentiments likely echoed by her fellow teachers of the year.

"I never worked a day in my life," she said. "I go in and have fun and teach these kids. I just love it so much."

For more information about PTC's Early Care and Education Program, visit www.ptc.edu/ecd. 
###

PHOTOS: 
•    Karla Lopez
•    Rebecca Bruce, back row, center (holding flowers) with colleagues and students.