PTC Partners with MUSC College of Pharmacy on Transfer Agreement
January 28, 2020
Piedmont Technical College (PTC) and the Medical University of South Carolina (MUSC) have announced a new partnership in which highly qualified students at PTC will be able to transfer after two years to the MUSC College of Pharmacy to earn their doctor of pharmacy degree.
Keli Fewox, vice president for academic affair at PTC, and Philip D. Hall, dean and professor of the MUSC College of Pharmacy, announced the new memorandum of understanding at a signing ceremony on Jan. 28, 2020, in Greenwood.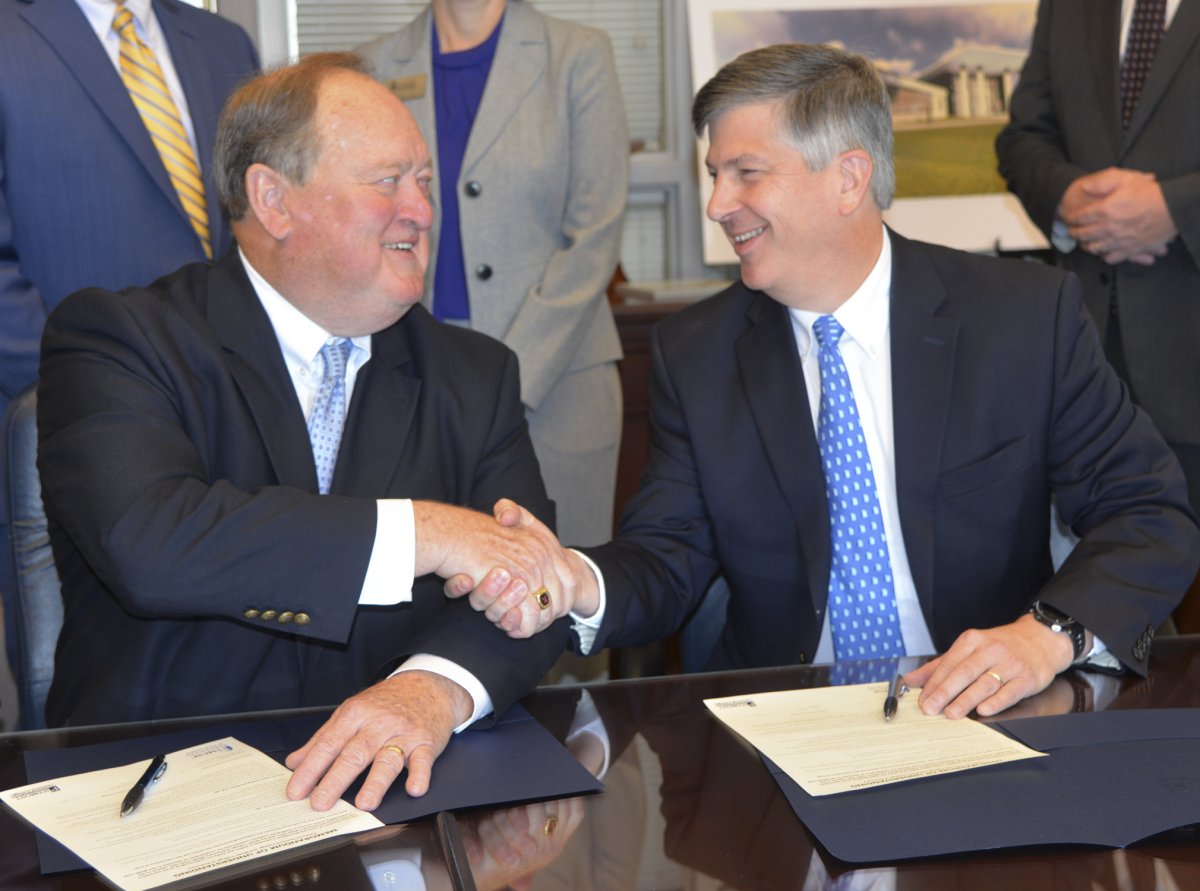 While admission to MUSC is not guaranteed, the many benefits for students include:
An opportunity for rigorous instruction in courses jointly agreed to be acceptable academic prerequisites for admission to the MUSC College of Pharmacy
Academic advisement, professional development, and learning opportunities to prepare candidates
Information programs on both campuses, such as MUSC's Pharmacy Readiness Engagement Program (PREP)
A guaranteed interview for qualified PTC candidates
"This is a significant opportunity for our pre-pharmacy students who would like to expand their pharmacy education at the university level," Fewox said. "We are proud to partner with this exemplary institution of higher learning."
"We're excited to start this partnership," Hall said. "It gives some Piedmont Tech students a new option and a clear path to a future in pharmacy. It also gives us a chance to talk to some additional prospective students who might contribute to the MUSC pharmacy experience. It's a win-win situation for everybody." 
GROUP PHOTO: Front from left, PTC President Dr. Ray Brooks and MUSC College of Pharmacy Dean Dr. Philip D. Hall; back from left, PTC Pharmacy Technology Program Director Clay Sprouse, PTC VP for Academic Affairs Keli Fewox, and PTC Associate VP for Academic Affairs Darrin Campen.