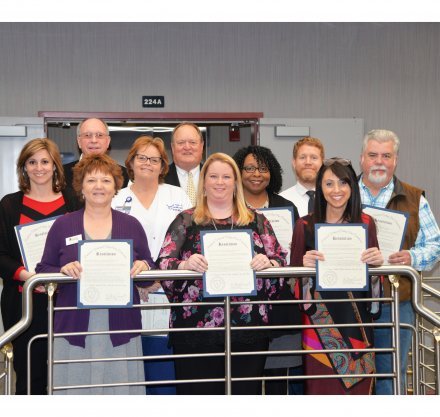 PTC Quality Enhancement Team Recognized for Innovative Work
April 3, 2019
Some students contemplating a health care major at Piedmont Technical College (PTC) can risk unnecessarily wasting time taking classes that don't serve them without a clear focus on their eventual destination. For this reason, a Quality Enhancement Plan (QEP) Team comprised of faculty, staff and selected students developed the CARE Planning Center to provide customized advising for pre-program health care majors who are beginning their requisite basic coursework. During its first semester last fall, the Center served 178 students, of whom 156 emerged with a solid degree plan ― a CAREplan. Because of this success, the PTC Area Commission has recognized the QEP Team as its Innovation Team of the Year for 2019.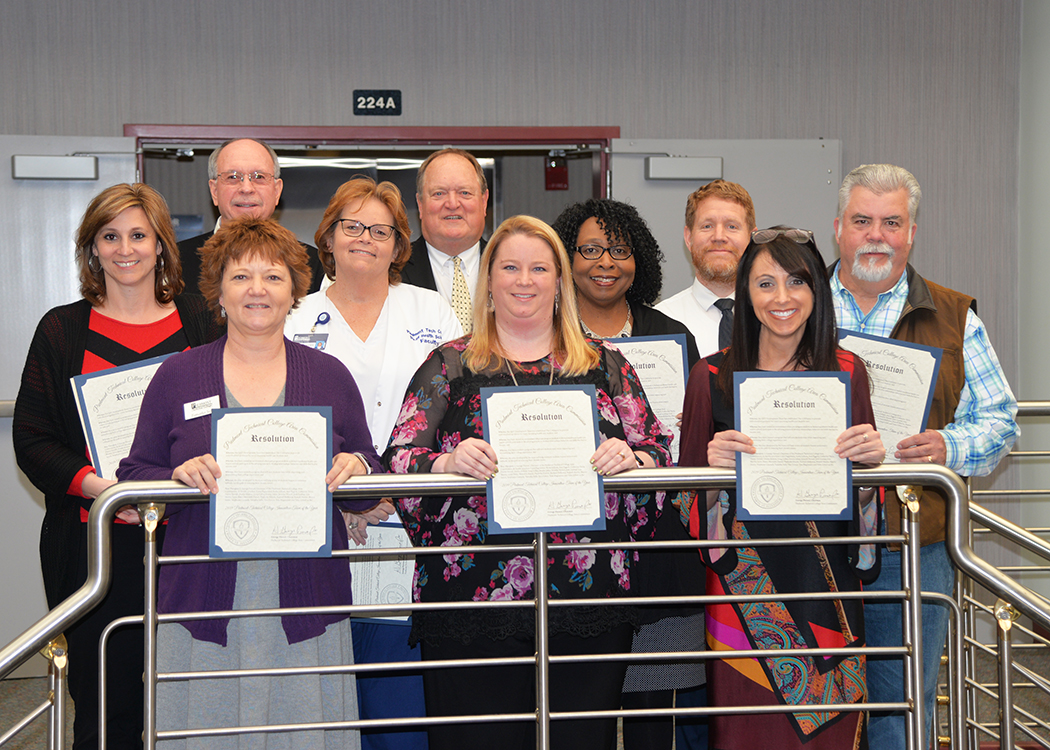 QEP Co-Chair Carol Paguntalan said that one of the most significant contributions the CARE Planning Center offers the college is its highly visible, centralized location, which allows students to quickly identify their advisors and meet with them in a timely manner.
Students interested in health care have myriad choices for specialization. CAREplan advisors can provide the best, most up-to-date information for students making critical decisions and ensure that they fully understand program demands and requirements. Through the CAREplan, students in the pre-program phase of health care programs can follow an individually tailored, guided pathway. Those who are tentative about their concentration take a health care careers course early on to better understand the field. Then they work continually during their time at PTC with their CAREplan advisors to ensure that their education plan and career goals remain compatible.
"Ideally, health care and nursing students will have a concrete Guided Pathway plan in place before the end of their first semester," Paguntalan said. "One of the QEP team's most important goals was to facilitate students in making any changes in their major earlier, before they were well into their first year of study. They can stay on the same generalized health care path, taking courses common to all health majors for as long as they can, until they need to step off into more specialized coursework."
"The CAREplan will save students time while improving and streamlining their college experience. It also will strengthen PTC's overall advising platform," said Dr. Jack Bagwell, vice president for academic affairs. "With the CAREplan working as it is designed, students can bypass unnecessary setbacks on the path to their degrees."
PHOTO CUTLINE
The PTC Area Commission on March 19 presented team members, L-R: Tara Gonce, Area Commission Vice Chair Richard Cain, Tamatha Sells, Ann Piggott, PTC President Ray Brooks, Karla Gilliam, Sharon Saxon, Russell Martin, Lynn Slater and Danny Stovall with the 2019 Innovation Team of the Year Award.