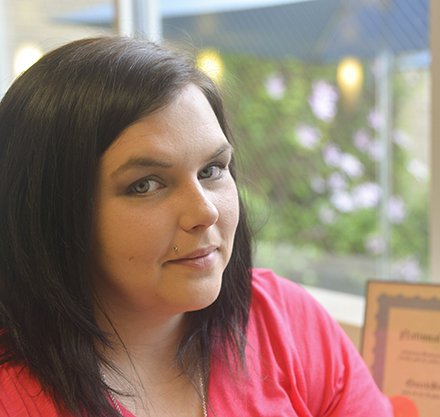 Student Overcomes Devastating Loss on Way to Degree, Will Speak at PTC Graduation
April 30, 2018
After the house has grown quiet and her family is asleep, Kayce Porterfield pores over numbers and balance sheets in preparation for classes at Piedmont Technical College. She'll be up at dawn with her husband and two young daughters to start another long day juggling parenting, housework, child care and studying all over again with the same solitary, lamp-lit conclusion.
"I'm always the last one to go to bed," she says. "It has been challenging." But Kayce reasons that there will be time to rest later. For now, this goal is simply too important.
Call it grit. Call it determination. But for the past four years, the young woman has refused to quit, even when life threw some daunting surprises her way. Even through unbearable grief.
The first curve ball came the day in 2014 when Kayce registered for classes at Piedmont Tech in pursuit of an associate degree in business administration with a concentration in accounting. "I found out I was pregnant the day I came home with my textbooks," she recalls. "I had my first (prenatal) doctor's appointment on the same day as the first day of classes."
Kayce wasn't certain how she would do it, but she was determined not to let pregnancy throw her off course. She forged ahead, developing a close relationship with her favorite instructor at PTC, Kara McAlister, whose support turned out to be a godsend. "I decided that I will just do it," she says. "I will figure it out."
And she did figure it out, settling into a contented rhythm of sorts, until the next shock registered just two months later, with a string of untimely deaths in the family. Kayce lost two aunts and her husband's brother in unrelated events all within weeks of one another. The family was devastated. Through it all, Kayce had her rock ― her father, Darin Eugene Norton ― who consoled her and lifted her through that dark time. Norton worked at Capsugel (now Lonza) and was a member of the Bikers for Christ motorcycle ministry. He made her smile again with rides on the back of his prized Harley Davidson. They shared everything.
Then in November 2016, when Kayce was about halfway to her associate degree, the unthinkable happened. She lost her rock.
While riding down a Greenwood street on his new Harley, Darrin Norton had a wreck. His injuries were serious, but he was hospitalized in intensive care at Self Regional Healthcare. The family had hope he would make a full recovery.
"Daddy had tubes on him everywhere, and he was trying to talk to me but couldn't. I think he was trying to let me know he knew I was there, so he had my hand like he was squeezing for dear life," Kayce recalls. "The last thing I ever felt him do was squeeze my hand."
Norton, pictured below, clung to life for five days. Kayce was at the hospital every day, doing her accounting homework in the Intensive Care Unit waiting room. Everyone, including the medical staff, thought he had turned the corner and was going to be fine. However, a series of blood clots formed, causing multiple massive heart attacks. He passed away on November 15, a Tuesday.
"My dad dying was the hardest," Kayce says. "I lost it. I didn't go to school for the rest of the week."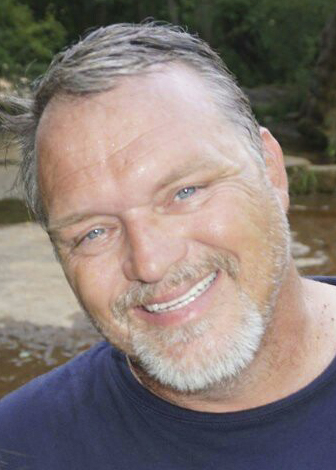 The funeral was on Saturday. Norton's colleagues provided motorcycle escort to the cemetery in Ninety Six. In the emotional days following her father's death, Kayce had not emailed her instructor, Ms. McAlister, to let her know what had happened.
"I came back to school that Monday after my father died. My first class was with Ms. McAlister. She didn't know and asked how my father was doing," Kayce says. "I had to tell her he died."
"I knew she wanted to quit," McAlister says. "I kept talking to her, in class and out in the parking lot. We both cried."
Ultimately, Kayce's stepmother, Melanie, encouraged her to remain focused on her goal. "She helped me through a lot of my grief. We have been there for each other. She has supported me throughout finishing college," Kayce says. "She told me daddy wouldn't want me to quit just because something happened to him. He would want to see me finish, which I knew, but it still didn't fix the pain of him being gone."
Kayce says she is grateful to her stepmother, her immediate family and her Piedmont Tech family, whose collective support meant the world to her. No one would've blamed her for quitting. And anyone would understand if she put in just enough effort to get by. However, that's not the Kayce raised by the rock-strong, free-spirited father who raised her. She was compelled to do more.
McAlister encouraged students in her classes to consider seeking national certification in bookkeeping from the National Bookkeepers Association (NBA). The NBA offers several types of certifications, but McAlister's focus was on the bookkeeping one.
"The NBA provides America's No. 1 bookkeeping certifications," McAlister explains. "These certifications assure employers of your bookkeeping knowledge and skill." They help candidates stand out in employment decisions.
While certification is purely optional and not a requirement for graduation, it comes with an additional cost of nearly $150, extra study time, and a rigorous exam. So McAlister was astonished when Kayce asked her what other NBA certifications she could pursue ― beyond bookkeeping.
"I told her to send me the (financial aid) vouchers, and I would go pay for them," Kayce says. One by one, Kayce gradually added NBA certifications to her academic cache:  Bookkeeper, Payroll, QuickBooks, Tax and Excel. In all, the fees associated with her NBA certifications totaled more than $760, paid through financial aid.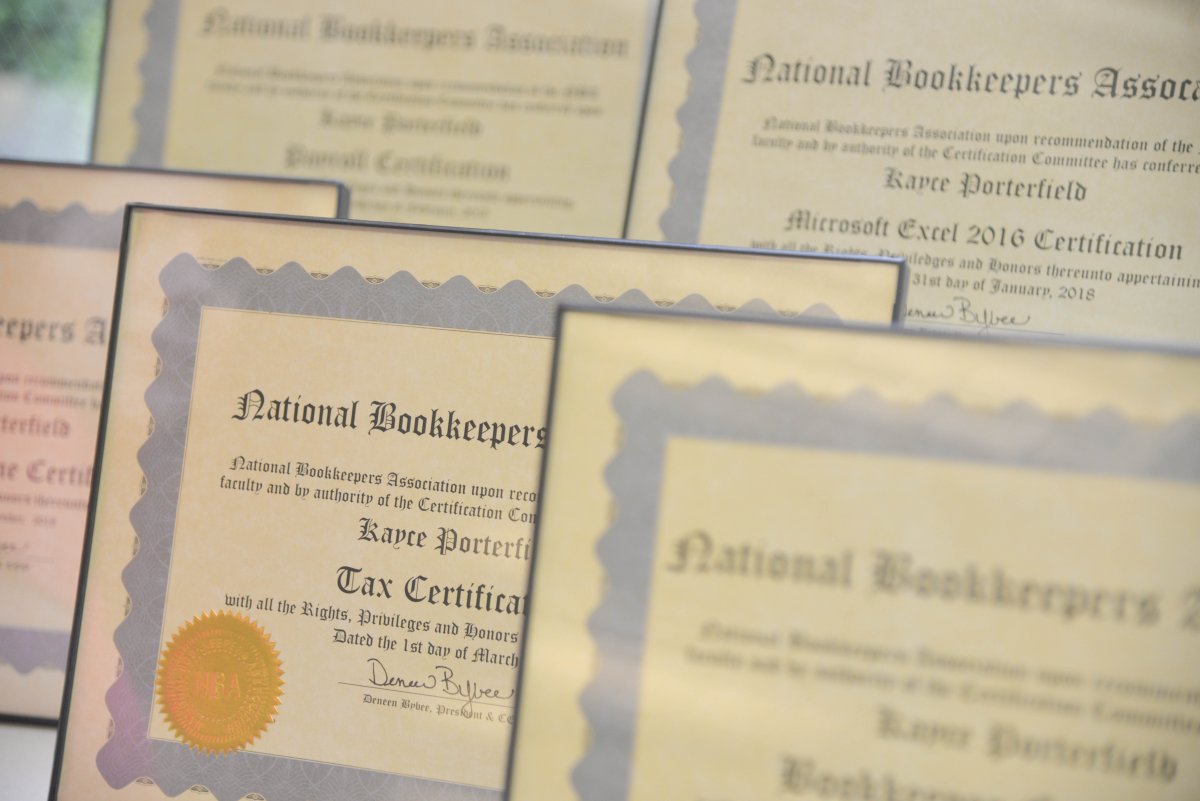 "Kayce has done more than I ever expected for a student to do," McAlister says. "She is paving the way for other students who are now asking questions about NBA certification. … Today Kayce is not only finishing her degree with honors, she is excelling in the national board certifications and setting examples for students all over our state."
Preparing to finish her degree in May, Kayce has been invited to speak at PTC's graduation. And she already has plans to work on her bachelor's degree. "I will take a year off to get some work experience," she says. "I am planning to come back in 2019 to work on my bachelors, through the Columbia College Bridge Program."
Kayce's family ― husband Grady and daughters Karaline, 4, and Nataleigh, 3 ― remain her first priority. She says she might like to have a son one day, and her career future is looking bright.
"I never thought college would be as hard as it has been, but I'm finally finishing," Kayce says. "After having my second baby, losing four close family members, and taking five extra certifications that I didn't have to do, I've finally made it through."
PHOTO CAPTIONS
Kayce Porterfield
Kayce's late father, Darrin Norton