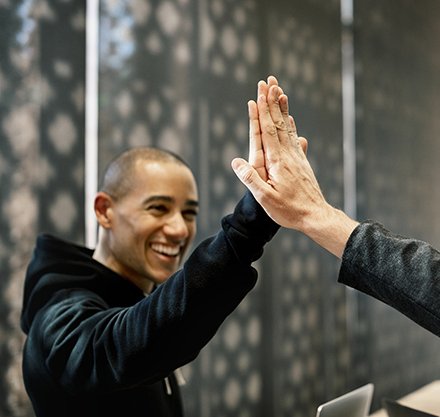 Summer 2018 Academic Honor Students Recognized
November 2, 2018
Piedmont Technical College students who had outstanding academic accomplishments during the 2018 summer term have earned inclusion on the President's List. To be named to the list, students must be full time and earn a term GPA of 4.00. Students will receive a certificate of achievement signed by the college president.
            President's List students include:
            Abbeville County - Justin W. McMahan and Nichole E. Simpson, both of Abbeville; and Stacey Y. Adams of Donalds.
            Anderson County - Rebecca L. Popovec of Pendleton.
            Brevard, North Carolina, - Paul E. Hoffman.
            Cookeville, Tennessee, - John M. Miller.
            Dorchester County - Brandi A. Mims of North Charleston.
            Edgefield County - Mark S. Jebens of Edgefield.
            Greenville County - Larry Landy of Simpsonville.
            Greenwood County - Ashley N. Anderson, Evianna M. Casado, Jody M. Connor, Ontario D. Curry, Latisia C. Gilchrist, Jacquitra V. Gray, Valerie L. Lake, Wesley M. Love, Teela T. Mikalauski, Alishia M. Richey, Allison L. Williamson and Garrett Willis, all of Greenwood; Jonathan D. Fallaw, Michael E. Hilley and Clyde L. Holmes III, all of Ninety Six; and Joseph D. Ellinger II of Ware Shoals.
            Laurens County - Ashton D. Cathey, Kristopher S. Knight, Michelle R. McMorris and Phyllis C. Price, all of Clinton; Frank Green and Andre R. Singleton, both of Gray Court; Tomas Andres, Brent M. Balcome and Fnu Manish, all of Laurens; Caleb J. Webster of Ware Shoals; and Diane H. Cape of Waterloo.
            Newberry County - Johnathan L. Aull, Alexander R. Rikabi, Darli Rodriguez and Martin-Ray Snelgrove, all of Newberry; and Caleb A. Harold of Prosperity.
            Richland County - Jason S. Gibson of Hopkins.
            Saluda County - Cody R. Salter of Leesville.
            Spartanburg County - Jason T. Kelley of Woodruff.
            Thomson, Georgia, - Yolanda Moore.
            To be named to the Dean's List, students must be attending full time and have earned term GPAs of 3.75 or higher.
            Dean's List students include:
            Abbeville County - Sarah E. Henderson, Shantice A. Johnson and Amanda H. Nickles, all of Abbeville.
            Charleston County - Zoe B. James of Charleston.
            Greenville County - Shakell L. Thompson of Simpsonville.
            Greenwood County are Melissa E. Allred, Tammy L. Brownlee, Kendall D. Ryans and Caleb Boatwright, all of Greenwood; and Jeffrey S. Roznovsky of Ware Shoals.
            Laurens County - Jared G. Price of Clinton; Katelyn N. Patterson of Gray Court; Erin Francisco of Laurens; Dewey B. Harling Jr. and Dillon M. Qualls, both of Waterloo.
            Newberry County - Robert W. Hiller of Silverstreet; and Brandon K. Hudson of Newberry.
            Richland County - Charles E. Elder III of Columbia.
            The Merit List recognizes students who are registered for 6-11 credit hours and have earned term GPAs of 3.75 or higher.
            Merit List students include:
            Abbeville County - Alexandra Bennett, Jacob R. Gray, Kaitlin B. Greeson, Nathan D. Knox, Christopher A. Koerber, Nicholas L. Manley, Jean W. Overhold and Elizabeth A. Thackson, all of Abbeville; Alayjah Davis and Sonya L. Hicks, both of Calhoun Falls; Bridgette Sanders of Due West; Harleigh Cowart of Hodges; Nichole F. Abrams of Honea Path; Stephen W. Harris Jr. and Stevie R. Hill, both of Ware Shoals.
            Aiken County - Kesha Canionero and Rice A. Washington, both of Aiken; Tiffany K. Blackmon and Sedrick D. Rhoden, both of Graniteville; and Denise M. Alexander of North Augusta.
            Anderson County - Patrick Olsen and Heather Peer, both of Anderson; Ciara C. Buege, Hailie B. Eldering, Cody A. Glenn, Caleb E. Rivera, Dawn H. Shuler and Tikesha L. Whitfield, all of Honea Path.
            Darlington County - Cameron T. Jones of Hartsville.
            Dorchester County - LaTazzie A. Calloway of Saint George.
            Edgefield County - Kayla A. Cleveland and Shatoria R. Rouse, both of Edgefield; and Hart C. Clark of Johnston.
            Elberton, Georgia, - Clint Y. McCullough.
            Evans, Georgia, - Samuel R. Williams.
            Fairfield County - Kimberly M. Hunter of Ridgeway.
            Greenville County - Michael Edge of Mauldin; Thitikorn Daorueng and Andrea I. Pozo, both of Simpsonville.
            Greenwood County - Arieal S. Bowie, Tyler M. Burnette, Sarah A. Judy, Nolan T. McCutcheon, Kenya D. Perrin and Wendi M. Young, all of Bradley; Linda K. Magaha of Donalds; Luis A. Altamirano, Christopher Amey, Heather E. Arnold, Lisa D. Arnold, Anna C. Ballenger, Vincent S. Bell, Heather M. Benshoof, Johanna Bishop, William A. Buchanan, Hunter A. Busbee, Savannah Cade, Tiffany Coates, Madeline G. Coyle, Marie E. Darnell, Zachariah T. Davis, Kimberly A. Dibari, Amanda J. Duff, Bianca S. Earl, Corinne E. Gillion, Jordy Gonzalez, Stephanie E. Graupman, Sharon M. Griffin, Kim D. Harris, Sammy B. Harvley, Nicholas A. Hastings, Shantel N. Hill, Sarah M. Hobbs, Dorothy Holmes, Erica R. Inks, Christopher A. Jacobs, Noel Johnson, Tamika King, Walter Lawlor, Melissa M. Mayo, Jessica Miller, Jacob J. Miller, Johnnie P. Murray III, Kristen L. Parker, Anthony I. Pounders, Victoria K. Quick, George J. Recktenwald, Andrew J. Rushton, Betsy L. Russ, Robin R. Rutan, Khadijah A. Ryans, Charles A. Scheirer, Kirby E. Self, Abigail A. Shelley, Rachael Singletary, Katherine E. Smith, Melissa C. Stephens, Lisa L. Terry, Rebecca E. Thornton, Tina S. Turner, Carey P. Wash, Haylee Weeks, James-Evon S. Williams and Martin C. Wise, all of Greenwood; Isaiah W. Adams, Saaja M. Pearson, Kim Rosa and Jerry R. Stone, all of Hodges; Rita J. Able, Barbara L. Banks, Robert P. Banks, Christopher I. Booker, Walker J. Brooks, Baylee D. Brown, Josie K. Day, Kayce M. Ouzts and Bethany S. Whaley, all of Ninety Six; Kelsy L. Allen and Phillip D. Cline, both of Ware Shoals.
            Horry County - Frances C. Laughlin of North Myrtle Beach.
            Laurens County - Rebecca Cogsdille, Anthony R. Crawford, Kelsie Leindecker, Nolan W. Simpson and John P. Wicker II, all of Clinton; Valorie Colvert, Anayeli Juan Santiago, Kayla H. King and Eldon L. Yoder, all of Cross Hill; Nicholas R. Brown of Fountain Inn; Kimberly R. Neely and Star L. Thompson, both Gray Court; Elizabeth W. Keaton of Joanna; Kristen D. Landers of Kinards; Anna P. Crouch, Madisen L. Faulkner, Noah S. Fuller, Kalah S. Gary, Louise Irby, Zoe M. Lambertson, Andrew MacPhail, Bryce A. McKee, Amber D. Merchant, John W. Porter, Harley C. Wyatt and Amy M. Wynn, all of Laurens; Dalton Haynes, Jennifer Lowe and Christopher R. Rousey, all of Ware Shoals.
            Lexington County - Wade F. Ward IV of Chapin; William A. Dukes of Columbia; Joshua H. Hinton and Ashley M. Sturkie, both of Leesville; Mersades L. Hoover, Leanne M. Kyzer, William A. Lynch and Hannah E. Sturkie, all of Lexington.
            Lincolnton, Georgia, - Natalie N. Wynn.    
            McCormick County - Katelyn G. Dowis of Abbeville; T'Laysha C. Creswell, Willie C. Hill Jr., James J. Mather and Aaron S. Mullins, all of McCormick; Vatahjgie Tillman of Mount Carmel; Eternity J. Wilridge of Plum Brach; and Dennis Price of Troy.
            Newberry County - Alyssa Licalzi of Chappells; Kale Johns of Little Mountain; Joanna G. Bedenbaugh, Kimberly A. Breaux, Sydney N. Breaux, Jeffrey Brooks, Judith C. Caldwell, Jacob Charpentier, Kemesha V. Counts, James A. Ellis, Shawana N. Gallman, Crystal L. Gilmore, Hunter M. Hawkins, Jose M. Hernandez, Emily Jones, Daniel F. Long, Kelsi L. Metts, Tushobia M. Suber and Ariana M. Ware, all of Newberry; Benjamin L. Nichols of Pomaria; Victoria L. Brown, Taylor V. Caldwell, April R. Cumalander, Emily Dozier, Madison D. Epting, Jamie L. Harvey, Tatyana Praylow, Julia R. Roach and Robert G. Whiting, all of Prosperity; and Amy Foster of Whitmire.
            Pickens County - Donald P. Dward of Easley.
            Saluda County - Adam D. Matthews, Brianna E. Moorer and Carlos A. Pacheco, all of Batesburg; Timothy A. Lybrand, Roman P. Mulkey and Sarah E. Williams-Shealy, all of Leesville; Jennifer L. Bird and Willette Wright, both of Ridge Spring; Javier Delafuente, Patrick W. Kirkland, Corbie N. Long, Matthew Maroney, Martin Martinez-Clavijo, Kathleen A. Neidlinger, Ashley D. Proctor, Kodie A. Sharpe and Gregory P. Winters, all of Saluda.
            Spartanburg County - April D. Bishop of Duncan; and Damien E. Williams-Cohen of Startex.
            York County - Daniel B. Herold of Clover; Tanikkia Tyson of Fort Mill; Charlie R. Duncan and Richard C. Gregory, both of Rock Hill; and Harrison L. Childers of York.