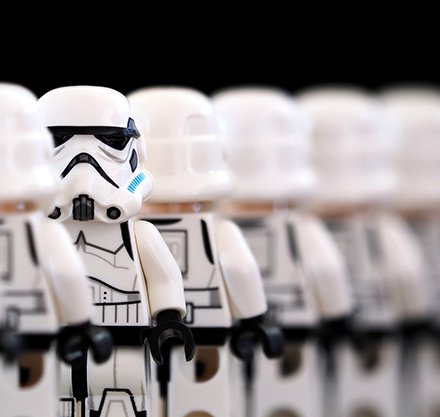 Way to Stand Out from the Crowd!
July 10, 2018
Piedmont Technical College students who had outstanding academic accomplishments during the 2018 Spring Semester have earned inclusion on the President's List. To be named to the list, students must be full time and earn a term GPA of 4.00. Students will receive a certificate of achievement signed by the college president.
            President's List students include:
            Abbeville County - William Hall, Todd H. Herring, Ashland R. Linker, Nicholas L. Manley, Robert L. Norman Jr., Alejandro J. Sabatino Barrios, Kirsten R. Scott, Nichole E. Simpson and Crystal Sutherland, all of Abbeville; Diana Fetters, Kenneth Fetters and Sonya L. Hicks, all of Calhoun Falls; Jessie K. Estep of Donalds; Ciara C. Buege and Branson McClain, both of Honea Path; and Colton D. Smith of Iva.
            Aiken County - Trevor S. Beard of Aiken.
            Anderson County - Christopher Crocker of Belton; Patrick Olsen of Anderson; Addison T. Smith and Tikesha L. Whitfield, both of Honea Path.
            Cookeville, Tennessee - John M. Miller.
            Dorchester County - Brandi A. Mims of North Charleston.
            Edgefield County - Melissa D. Houser, Mark S. Jebens and Willitiscia L. Davis, all of Edgefield; and Nery B. Hernandez of Johnston.
            Elberton, Georgia - Clint Y. McCullough.
            Evans, Georgia - Samuel R. Williams.
            Florence County - Taylor J. Kirby of Florence.
            Greenville County - Linh T. Nguyen of Taylors; and Evins J. Muhammad of Simpsonville.            Greenwood County - Tyler M. Burnette, Camren L. Johnson, Angelique M. Rowland and Wendi M. Young, all of Bradley; Grayson C. Brown, William A. Buchanan, Hunter A. Busbee, Evianna M. Casado, Cameron B. Chalmers, Jody M. Connor, Ceirra P. Dunlap, Carolynn Dye, Jordy Gonzalez, Tabor-Elijah C. Gravley, Zachary T. Hemann, Erica R. Inks, Thomas D. Jones, Ryan X. Keller, Detriese Light, Wesley M. Love, Nathan T. Pierce, Ashley N. Polattie, George J. Recktenwald, Atari K. Roundtree, Kendall D. Ryans, Keegan R. Smith, Deanna M. Smith, Raymond J. Snelling, Kristina J. Sosby, Brian P. States, Rebecca E. Thornton, Amber R. Todd, Tyler Turman, Haylee Weeks, Reginald White and Amber K. Young, all of Greenwood; Bethany M. Fisher of Hodges; John M. Avery, Walker J. Brooks, Brady R. Calliham, Jonathan D. Fallaw, Alexander B. Hester, Heather M. Jackson, Dylan L. Morrison, Stephen A. Vickery and Bethany S. Whaley, all of Ninety Six; William J. Free, Stephen J. McWhorter and Alison L. Rodriguez, all of Ware Shoals.
            McCormick County - Rebecca A. Burke, T'Laysha C. Creswell, Da'Dra Mack, Nathaniel Mason and Tyrhea Mason, all of McCormick; and Dennis Price of Troy.
            Laurens County - Kristopher S. Knight, Alexis M. Lombardo, Joan J. Pittman and Christopher W. Worthy, all of Clinton; Paul D. Alducin and Anayeli Juan Santiago, both of Cross Hill; Bridgette Aiken, Jacob D. Bullock, Caleb Faulkner, Frank Green, Tiffany H. Huffman and Andre R. Singleton, all of Gray Court; Brent M. Balcome, Princess K. Boyd, Cole L. Lanier Jr., Raymond E. Macht IV, Andrew MacPhail, Katlin E. Owens, Maryelizabeth A. Powers and Janessa K. Wright, all of Laurens; Kathy S. Lowman and Claire Yochem, both of Mountville; Wendy A. Collum of Ware Shoals; Dewey B. Harling Jr. and Lucky J. Maroney, both of Waterloo.
            Lexington County - Emma E. McCall and Bradley Niehe, both of Chapin; William A. Dukes of Columbia; Charles D. Burkett of Gilbert; Nicole M. Eidson of Leesville; and Carly A. Wright of Lexington.
            Newberry County - Joanna H. Arnsmeyer of Chappells, Jessi N. Boland of Little Mountain; Jeffrey Brooks, Judith C. Caldwell, Sarah G. Dominick, Hunter M. Hawkins, Janneth Morfin and Alexander R. Rikabi, all of Newberry; Leanna L. Kiker and Benjamin L. Nichols, both of Pomaria; Jessica L. Boozer, Colin Capell, Megan N. Deason, Kimberly R. Farr, Julia R. Roach, Catherine C. Taylor and Brandy Watson, all of Prosperity.
            Pickens County - Joseph White of Easley.
            Richland County - Jordan McCall of Chapin; Charles E. Elder III of Columbia; Clara Byrd of Elgin; Jason S. Gibson of Hopkins; and Laura Hollamon of Irmo.
            Saluda County - Chelsea Kirland, Brianna E. Moorer and Douglas White, all of Batesburg; Alyssa D. Easler and Roman P. Mulkey, both of Leesville; Jennifer L. Bird of Ridge Spring; Charnticia D. Holloway, Ashley D. Proctor, Trey R. Ridlehoover, Cameron C. Riley and Gregory P. Winters, all of Saluda; and Brandon Tarlton of Ward.
            Spartanburg County - Jason T. Kelly of Woodruff.
            York County - William Harper of Fort Mill; and Richard C. Gregory of Rock Hill.
            To be named to the Dean's List, students must be attending full time and have earned term GPAs of 3.75 or higher.
            Dean's List students include:
            Abbeville County - Kayla J. Crawford, Caleb Hedden, Shantice A. Johnson, Amanda H. Nickles and Sandra D. Williams-Allen, all of Abbeville; Rebekah L. Hammett of Calhoun Falls; Harold T. Hilley and James Powell, both of Iva.
            Anderson County - Jesse L. Smith of Belton; and Kalpeshkumar T. Patel of Easley.
            Eastman, Georgia - William S. Newman.
            Greenwood County are Andrew D. Ashley and Linda K. Magaha, both of Donalds; Caleb Boatwright, Tiffany Coates, Kayla M. Cordero, Teresa L. Cowan, Tiffany L. Craddock, Ontario D. Curry, Danita A. Donaldson, Latisia C. Gilchrist, William Hales, Tyler W. Hill, Dorothy Holmes, Victoria L. Keasler, Makayla E. Laign, Lauryn E. Leblanc, Kevin L. Mahler, Kimbela R. Norma, Zachery W. Owensby, Michaela E. Smith, Lisa L. Terry, Joel W. Tiller, Miranda N. White, Alina C. Williams, Richard M. Young and Evan B. Zimmerman, all of Greenwood; Christian Brown, Allie Camak, Hunter Gravely, Chelsea Hatcher and Tracy Williams, all of Hodges; Courtney L. Attaway, Emily E. Camp, Benton R. Harley, Clyde L. Holmes III and John T. Webb, all of Ninety Six; Savannah Odermatt and Teresa E. Price, both of Ware Shoals.
            Greenville County - Devin Egan of Travelers Rest.
            Laurens County - Devin J. Francis of Clinton; Clifton Boyd of Cross Hill; Meagan L. Goodwin and Christian O. Vess, both of Gray Court; Tiffany K. Kicklighter of Honea Path; Olga V. Hernandez Azuara, Eric Reynoso, Mary E. Santiago and Amy M. Wynn, all of Laurens; William C. Bishop and Laquisha A. Sanders, both of Mountville; and Vada Jennings of Waterloo.
            Lexington County - Dalton C. Hines of Chapin; Lindsey L. Hartley and Robert G. Shealy, both of Leesville; and Haley A. Organ of West Columbia.
            McCormick County - Kaisha Houston of Clarks Hill; Marlia D. Barker and Kaitlyn V. Blakes, both of McCormick; Lee A. Dammon of Modoc; and Mataeo Durant of Plum Branch.
            Newberry County - Emma R. Fellers of Little Mountain; James E. Leopard Jr., Ashley M. Pasco, Jesus A. Reyes, Michael Shaw and Tushobia M. Suber, all of Newberry; Samuel A. Morris of Pomaria; Robert W. Boland, Jesse T. Graham, Stephanie R. Jonkers, Victoria A. Kunkle and Katelyn D. Maroney, all of Prosperity.
            Oconee County - Virginia F. Roach of Westminster.
            Pickens County - Donald P. Dewar of Easley.
            Saluda County - Cody R. Salter of Leesville; Jessica M. Byers of Ninety Six; and Sean P. Burri of Prosperity.
            Sumter County - Christopher J. Beaudet and Jacqueline A. Alley, both of Sumter.
            York County - Harrison L. Childers of York.
            The Merit List recognizes students who are registered for 6-11 credit hours and have earned term GPAs of 3.75 or higher.
            Merit List students include:
            Abbeville County - Presley M. Black, Jessica L. Bowie, Barbara J. Capps, Stacy D. Gray, Jacob R. Gray, Kionna Jackson, Nathan D. Knox, Lisa Christina T. Lanford, Jonathan W. Leslie, Darlene H. Maffett, Jacob A. Mcneil, Amber Smith, Hailey E. Stoll and Brittany A. Yoder, all of Abbeville; Colby M. McCall of Calhoun Falls; Stacey Y. Adams of Donalds; Marcus M. Bannister and William S. Hankins, both of Honea Path; Keaton Flowers and Gregory B. Sorrow, both of Iva.
            Aiken County - Peighton Rienzo and Blake T. Strawhorn, both of Aiken; Cheryl Page of Monetta; Amber Burckhalter of North Augusta; and Jonni B. Widener of Ridge Spring.
            Anderson County - Ariel L. Burton and Jeffrey B. Linn, both of Anderson; Rachel A. Sorrow of Belton; and Eric W. Moore of Iva.     
            Chester County - Norma J. Blauvelt of Chester.
            Dorchester County - LaTazzie A. Calloway of Saint George.
            Augusta, Georgia - Abbie C. Spurlock.
            Edgefield County - Kristeen A. Battle, Joshua C. Childers, Tysheena R. Harrison and Tiffany Z. Sibert, all of Edgefield; Christopher B. Gossett; Latashett N. Culbreath and Lillie R. Prince, both of McCormick.   
            Elberton, Georgia - Alyssa J. Greenway and Misti G. Hughes.
            Greenville County - Adriane D. Roseboro of Greer; and Larry Landy of Simpsonville.
            Greenwood County - Breelyn N. Kidd, Johnathan D. Leopard and Sara G. Marbert, all of Bradley; Corey M. Boyter, Charles R. Clinemyer Jr., Robert L. Cobb and Wade J. Timmerman, all of Donalds; Maha S. Abdelmanem Abdullah, Tyrone L. Anderson, Heather E. Arnold, Marler A. Askew, Isaac A. Bagwell, Ebony S. Belcher, Vincent S. Bell, Heather M. Benshoof, Philip S. Birney, April D. Bishop, Johanna Bishop, Edward W. Brooks, Lori N. Brooks, Ronald G. Bullman, Kaitlyn Callaham, Jane L. Carr, Walfre O. Carrillo, Kendall Chitwood, Nicholas B. Cobb, Latrell N. Collier, Tammy S. Cunningham, Michelle Dalrymple, Taylor N. Deanhardt, Jena H. Deery, Ashley N. DeVore, Charity J. Dotson, Kayla D. Downing, Gina L. Drebenstedt, Suzanna Edwards, Beth Fahs, Farah M. Farhan, Catherine A. Fleming, Charlene Floyd, Peggy Foulkes, Jennifer A. Garcia Orosco, Cynthia N. Gatchell, Jerica M. Gayten, Jennifer R. Giacomel, Grayson Grady, Kevin M. Gross, Christopher S. Guire Jr., Steviana B. Hodge, Annie E. Holliday, Caroline M. Holubek, Tamika King, Sarah B. Kirby, Evan M. Konsek, Rhett B. Lindler, Andrew Macke, Marion R. Martin, Charita Mason, Julia J. Maynard, Melissa M. Mayo Britney N. McGovern, Sarah J. Merritt, Jacob J. Miller, Sarah Grace Moore, Kyle S. Moore, Lauren E. Mountz, Justin R. Nettles, Brittney Norman, Ronald E. Odonnell, Adeline C. Orcutt, Nigel R. Ouzts, Jennifer B. Ouzts, Amy A. Owensby, Austin S. Oxner, Kristen L. Parker, Kayce B. Porterfield, Salcha Rambo, Jaquisha K. Reed, Elizabeth C. Reese, Betty W. Richards, Catherine A. Richardson, Deborah M. Ritter, Courtney H. Robertson, Chris F. Robertson, Lisa E. Robinson, Betsy L. Russ, Shelby Seymour, Sarah Ann Shojaie, Mackenzie C. Sida, Rachael Singletary, Cynthia D. Slappy, Daisy D. Sorrow, Melissa C. Stephens, William H. Stevens, Whitney E. Suazo, Benjamin M. Thomas, Sydney E. Thompson, Briana N.  Tompkins, Carey P. Wash, Hayden Wilson and Jacob D. Woods, all of Greenwood; Annicia Holloway, Elizabeth G. Van Swol and Kearstin A. Willis, all of Hodges; Justin B. Alford, Robert P. Banks, John L. Barton, Keri N. Calliham, Amy Emert, Seth R. Harling, Cooper O. Kelly, Gabriel M. Kelly, Hannah J. Matthews, Kayce M. Ouzts, Lori A. Roby, Abby L. Timmerman and Kate E. Timms, all of Ninety Six; Kelsy L. Allen, Taylor B. Byrd, Joseph D. Ellinger II and Melanie Parks, all of Ware Shoals.
            Laurens County - Andrew T. Carroll, Monisha S. Cheeks, TeQuilla A. Coleman, Anthony R. Crawford, Stephanie R. Gruber, Leland J. Nelson II, Phyllis C. Price, Jared G. Price, Noah T. Riser, Beverly A. Rushton, Dillon J. Snead, Justin A. Snead and Christopher C. Wilkes, all of Clinton; Thomas L. Hadley and Caroline J. Wagler, both of Cross Hill; Michelle Brown and Joshua Harkcom, both of Fountain Inn; Star L. Thompson of Gray Court; Mary E. Crutts of Honea Path; James T. Millwood of Joanna; Dylan Beaty, Shannon N. Craig, Anna P. Crouch, Heather R. Dunaway, Brantly R. Eubanks, Kathryn E. Juszkiewicz, Ashley W. King, Fnu Manish, Amber D. Merchant, Jaquez D. Robinson, Heather N. Sams, Jeanette Todd and Serena Westmoreland, all of Laurens; Anagrace H. Craford, Gabriel M. Mabry, Caleb G. Moss, Christopher R. Rousey and Caleb J. Webster, all of Ware Shoals; Karen Lewis and Margaret A. Maggard, both of Waterloo.
            Lexington County - Tung H. Pham and Quincy J. Suber, both of Chapin; Maghan Matthews of Gilbert; Angelica R. Boatwright, Joshua H. Hinton and Gracelyn M. Metts, all of Leesville; Leanne M. Kyzer of Lexington.
Lincolnton, Georgia - Augustus H. Taylor and Natalie N. Wynn.
            McCormick County - Rebecca J. Curd and Heather L. McNally, both of McCormick; and Jarrett T. Reed of Parksville.
            Newberry County - Jenna Z. Chapman of Chapin; Quateria S. Wadsworth of Chappells; Jonah C. Shealy of Little Mountain; Leslie L. Andrews, Daniel Bautista, Joanna G. Bedenbaugh, John L. Bedenbaugh, Kimberly A. Breaux, Sydney N. Breaux, Corban H. Cutshall, Elizabeth N. Dickenson, Carrie L. Eargle, Crystal L. Gilmore, Caleb S. Kierstead, Mallory S. Matthews, Jose A. Mora, William D. Morse, Regina L. Pugh, Michaella R. Rubio, Scott Senn, Jenna L. Shealy and Martin-Ray Snelgrove, all of Newberry; Elizabeth G. Holmes of Peak; Alleigh G. Berley, Katie E. Coker, Sarah K. Connelly and Carolie M. Dominick, all of Pomaria; April D. Brazell, Justin C. Caudill, Riley M. Frazier, Caleb A. Harold, Zoiee A. Jamison, Elisabeth B. Underwood and Robert G. Whiting, all of Prosperity; Amy Foster and Mark S. Stevenson, both of Whitmire.
            Oconee County - Rachel L. Hendrix of Walhalla.
            Richland County - Tiffany S. Jenkins of Columbia; and Justin Thomas of Irmo.
            Saluda County - Elizabeth S. Easler, Carlos A. Pacheco, Rebecca W. Shealy and Shelby Sheppard, all of Batesburg; Alexandria N. Addy, Macy R. Crawford, Jorge F. Gil Ramirez, Kaylyn A. Herlong, Kylee B. Howard, Mason K. Jones, Martin Martinez-Clavijo, Austin S. Miller, Eboni A. Minick, Kathleen A. Neidlinger, Chandler R. Palmer, India S. Posey and Cornelius T. Summers Sr., all of Saluda; and Savannah A. Rodgers of Ward.
            Spartanburg County - Jennifer Libby of Spartanburg.
            Thomson, Georgia - Yolanda Moore.