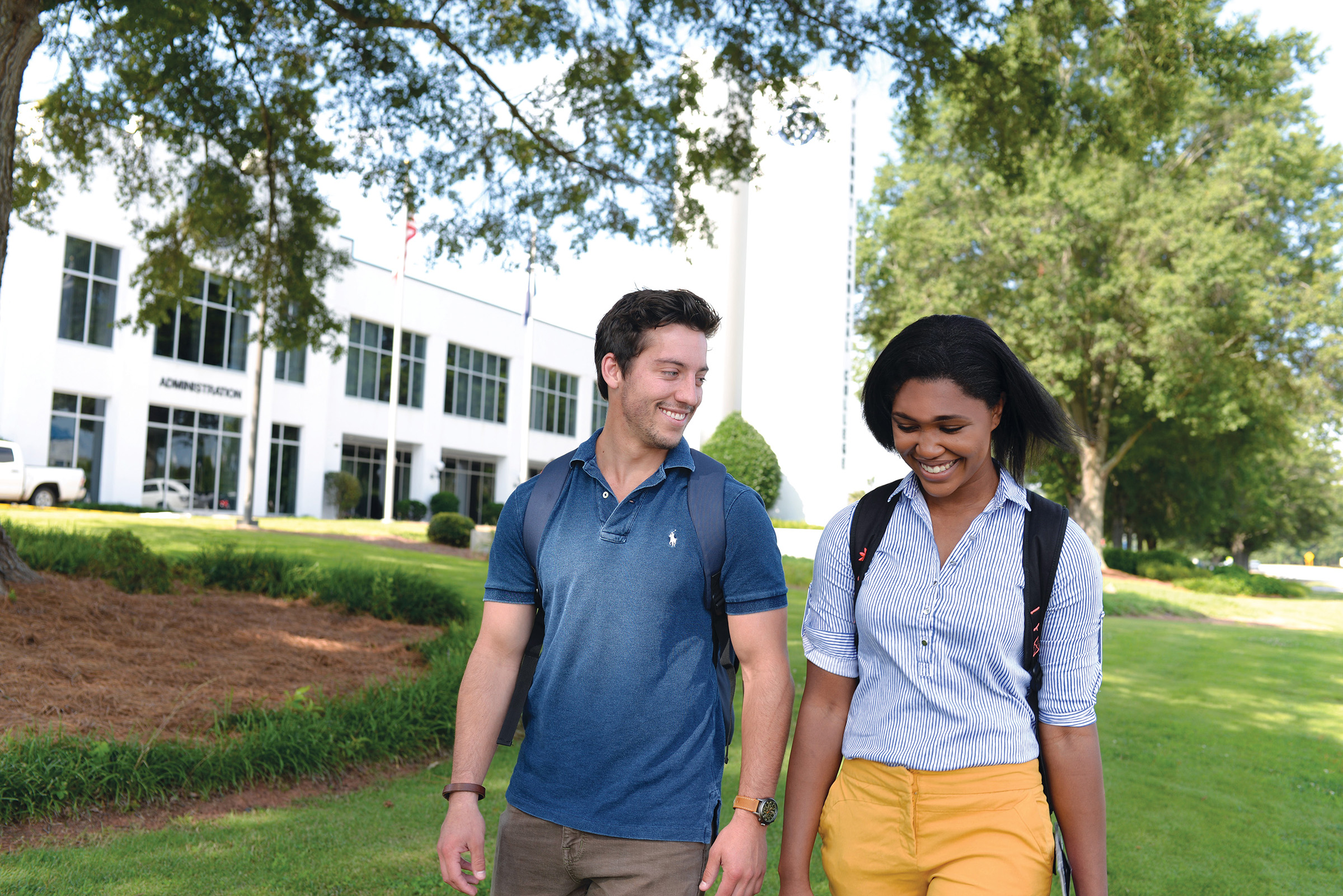 Thank you for your interest in the People Helping People Campaign. The Piedmont Technical College Foundation is exceedingly grateful for the contributions received over the years by donors like you. Every penny donated goes to support the mission and goals of the college. Without your support, fewer students would have the opportunity to reach for and achieve their dreams. 
How will the funds be used?
The People Helping People Campaign funds, directly and indirectly, support students at Piedmont Technical College. This year, the funds we collect will go toward the following initiatives. Please designate one of the following funds with your contribution, unless you would prefer to submit an unrestricted gift.
The Carroll Williams Fund

In 1988, the Piedmont Technical College Foundation established the Carroll J. Williams Student Assistance Fund to memorialize one of our own. Many may remember Carroll Williams, a faculty member who was known for reaching into his own pocket to help a needy student through an emergency situation simply to keep him/her enrolled in college. While direct giving to a student may not be the best practice for our current times, a corporate means does exist and far exceeds the ability of one lone faculty member. Now thirty years later, the Carroll J. Williams fund, thanks to contributions from the members of our Area Commission, Foundation Board, faculty and staff, retirees, continues to help students attending Piedmont Technical College.

Brighter Futures Scholarship

This scholarship is the Piedmont Technical College Scholarship Committee's "Choice Award" and is available to any Piedmont Technical College student.
Ways to Give
There are several ways to give to the People Helping People Campaign. Please designate your gift for one of the funds above, or note that you are making an unrestricted gift. We will gratefully accept any amount you choose to give. You can contribute through the following options.
Payroll deduction

To pledge if you have not donated previously, follow these instructions:

Log in to Pathway and select the Employee tab.
Click Benefits on the left side of the screen.
Once at the Benefit Summary Date Criteria screen, click Miscellaneous and click Add a New Benefit or Deduction, then choose PTC Foundation and follow the instructions.

Your payroll deduction will begin with the January payroll.

Online

You can donate to PTC Foundation using a credit or debit card through Stripe.

Personal check made payable to the PTC Foundation

Bring your personal check, made out the PTC Foundation, to room 210A or mail your gift to:

Piedmont Technical College Foundation
P.O. Box 1467
Greenwood, SC 29648-1467

Cash

Hand-deliver your cash contribution to room 210A on Piedmont Tech's Lex Walters Campus-Greenwood.
More Information
To learn more, contact Laura Dudley at dudley.l@ptc.edu or call 864-941-8305. Or contact Fran Wiley at wiley.f@ptc.edu or call 864-941-8351.