Horticulture Technology Program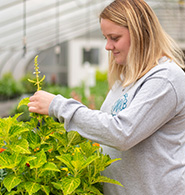 Piedmont Tech's Horticulture Technology program will give you the tools you need to succeed in one of South Carolina's largest industries. With the support of a diverse group of instructors, you'll get extensive hands-on experience. And, you can be sure that your education here creates a foundation for success.
Featured Stories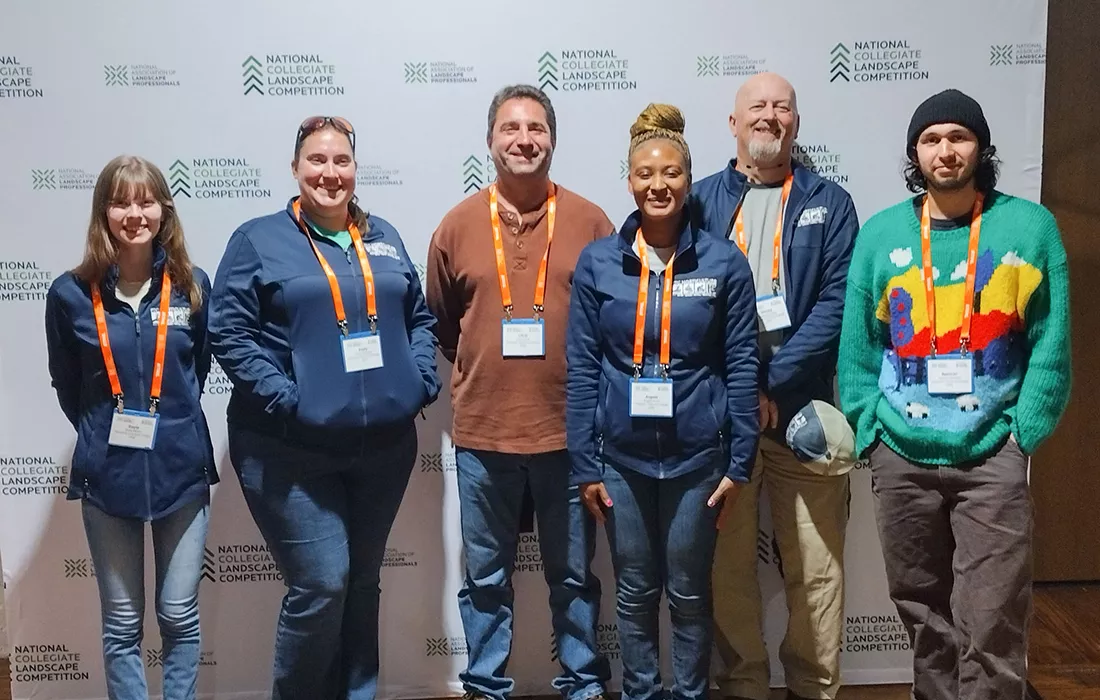 Six Piedmont Technical College (PTC) students in the Horticulture Program traveled to Mississippi State University in Starkville last month to compete in the 47th Annual National Collegiate Landscape Competition (NCLC). After all the soil settled, they returned to Greenwood with national rankings (and bragging rights) in seven horticulture disciplines, including 5th nationwide out of 45 colleges...
A Career in Horticulture
If you love to work with your hands and you've ever wondered how a perfectly manicured golf course or a well-landscaped backyard was created and maintained, a career in horticulture might be right for you.
Piedmont Tech's Horticulture Technology Program will give you the tools you need to succeed in one of South Carolina's largest industries. With the support of a diverse group of instructors, you'll get hands-on experience through our campus greenhouse complex, the Landscapes for Learning project and an extensive co-op program. And with our transfer partnerships with four-year colleges and universities, you can be sure that your education here creates a foundation for success.
A Variety of Career Paths
Horticulture is a diverse industry that offers careers for many different interests, including greenhouse management, growing and propagating ornamentals, landscape design, landscape maintenance, landscape installation, turf science and even commercial and home fruit and vegetable production.
So whether you want to work in a greenhouse, manage athletic fields, own a landscaping business, diagnose peach tree diseases or research treatment programs for turf diseases – it all falls under horticulture. There are even rewarding opportunities in sales for input suppliers (e.g. fertilizer, equipment, seed and plants).
Be Part of the Largest Industry in the State
According to the South Carolina Department of Agriculture, farming generates more than $2 billion a year at the farm level, but the impact on the state's economy goes far beyond the farm gate. Agriculture has a direct and indirect economic impact of $33.9 billion a year, provides $7.5 billion in labor income and creates and supports almost 200,000 jobs across the state.
Horticulture is an important part of South Carolina's ag industry. In fact, the greenhouse, nursery, turf and floriculture industry accounts for more than $300 million in annual receipts and ranks as South Carolina's second-largest cash crop. This important industry continues to grow and prosper in our state. From lawn grass to landscape plants and flowers, ornamental horticulture and turf accounts for over a significant portion of agribusiness's cash receipts in South Carolina.
Bridge to a Bachelor's Degree
If you're headed toward a bachelor's degree, you can start with our Horticulture program and earn credit toward a degree at Clemson University. Our smaller student-to-teacher ratio and locally accessible classes help students adjust to college life, and the real-world experience in horticulture you'll get at PTC will give you an advantage when you're ready to enter the workforce. Best of all, because of Piedmont Tech's affordable tuition rates, you'll save thousands in tuition and fees by completing your first two-years here.
Career Quick Facts
Career Outlook

Landscaping Supervisors

Median Salary Average: $54,725
SC Salary Range: $40,029-$66,974
75% placement rate for 2020-2021 graduates

Salary and career information from the U.S. Bureau of Labor Statistics.

Entry Level Positions

Landscaping and Groundskeeping Workers
Tree Trimmer and Pruner
Grounds Supervisor
Pesticide Handler, Sprayer or Applicator
Nurseryman
Landscape Contractor
Small Business Owner

List of Employers

Recent graduates have found work at:

Augusta National Golf Club
Bartley Lawn Care
Carolina Fresh Farms
City of Greenwood
Cold Creek Nursery
Custom Landscaping and Concrete
Davey Tree Company
Evan's Landscaping
Fuji Film
Greenville County
Greenwood Nursery
Kiawah Island Golf Resort
Lighthouse Baptist Church
Lowe's Gardening Centers
Lowe's Home Improvement Warehouse of Simpsonville
Martin Nursery
Megan's Lovely Landscapes
Metroliner
Michelin Tire Corporation
Mid Carolina Country Club
Native Plants Garden Center Inc.
Persimmon Hill Country Club
Plant Partners
Pleasurecraft Engine Group
Reynold's Plantation
Savannah Lakes Village
Scott's Lawn Service
Self Regional Healthcare
Stoney Point Golf Course
The Cliffs
Trugreen Land Care
Walmart Gardening Centers
Wyatt Farms
Virtual Tour
Program Information
The Horticulture program at Piedmont Technical College prepares students for supervisory, middle management and technical positions in horticulture. Graduates of the two-year Horticulture Technology major may pursue careers in landscape design, implementation, maintenance, as well as nursery operations, professional sports turf, lawn care and allied horticulture operations. Students will gain a foundational knowledge of plant materials, soil, pest control, maintenance, landscape management, as well as landscape construction and implementation.
The college also offers certificates in landscape management, landscape design and installation, greenhouse management and turfgrass management..
Video