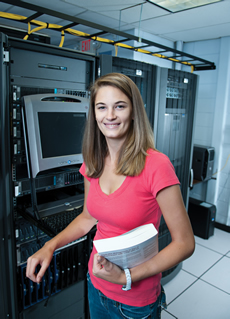 Today, computers are used at home, at work, at school, on our mobile phones and nearly everywhere else in one form or another. They've become indispensable parts of everyday life. This explosive growth has created a high demand for skilled technicians.
Featured Stories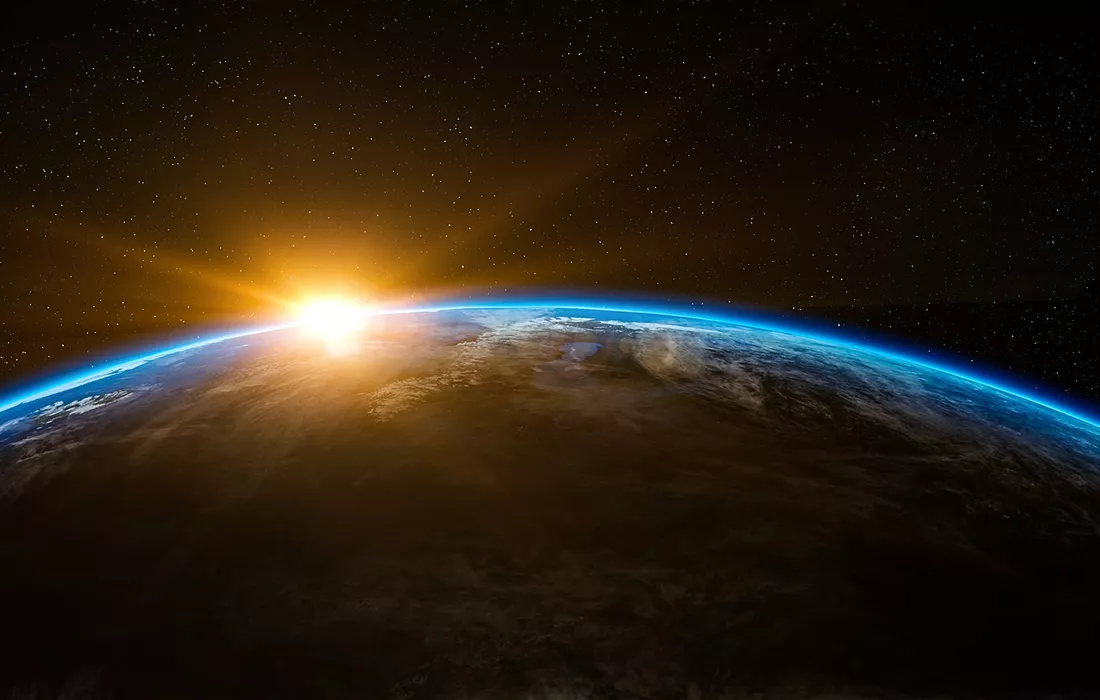 If you can play ― and win ― at Star Trek 3-D chess, you just might be a cybersecurity professional. One challenge in cybersecurity work is that the playing field is constantly changing, and not just in a binary way. That can make training and certification, like a Klingon Bird of Prey, a moving target. Piedmont Technical College (PTC) Computer Technology Instructor Henry Ecker says that people...
A Career in Computer Technology
In recent years, technology has rapidly expanded into all aspects of everyday life. This explosive growth has created a demand for skilled technicians to maintain networks, to support users in everyday computing tasks, to design, maintain and implement new systems and more.
According to the U.S. Bureau of Labor Statistics, computer and information technology fields are projected to grow by 12 percent nationally through 2024, which is faster than the average for all occupations. This growth is partly due to an increased emphasis on cloud computing and big data, along with the introduction of more internet-connected devices.
What Can I Do with a Career in Computer Technology?
Today, computers are used at home, at work, at school, on our mobile phones and nearly everywhere else in one form or another. They've become indispensable parts of everyday life. And in this rapidly-changing field, it's important to have a wide -ranging skill set. Our graduates find work as programmers, help desk technicians, network technicians and more.
Some of your Responsibilities May Require you to:
Install, repair and upgrade network hardware and software
Maintain network and computer system security and ensure that all systems are operating correctly
Train users in the proper use of hardware and software
Update, expand and write programs in a variety of computer languages, such as C++ and Java
Create and test code in a development test environment
Install and use software to protect sensitive information
Career Quick Facts
Career Outlook

Computer User Support Specialists

Median Salary Average: $44,870
SC Salary Range: $26,150-$71,650
62% placement rate for 2020-2021 graduates

Computer Programmers

Median Salary Average: $75,680
SC Salary Range: $45,910-120,520
62% placement rate for 2020-2021 graduates

Salary and career information from the U.S. Bureau of Labor Statistics.

Physical Demands

light lifting (50 pounds or less)

Entry Level Positions

Programmer
Help Desk Technician
Network Technician

List of Employers

Recent graduates have found work at:

Abbeville Area Medical Center
Abbeville County School District
Accounting Systems
Ametric
BF Goodrich
Bloomfield Broadcasting
Blue Acorn iCi
Blue Cross / Blue Shield
Brightball
Carolina Health Centers
Columbia Police Department
Computer Dynamics
Covidien
Cryovac
Dell Corporation
Direct Outbound
Dixie Electronics
Electrolux Home Products
Erskine College
Flexible Technologies
Fuji Film
Galloway Methodist
General Electric
Greenville County
Greenwood Genetic Center
Greenwood Mills
Greenwood Packing Plant
Greenwood School District 50
Greenwood.Net
Harsco
Hexcel
ID Shop
InSite Support
Iron Logistics
JES Restaurant Equipment
John de la Howe School
Kyros Corporation
Lakelands Orthopaedic Clinic
Lander University
Lonza
Magnolia Manor
Merrywood Elementary School
Midlands Orthopaedics
Mita
Monster
Morgan Advanced Materials
Newberry County Schools
NuVox Communications
Palmetto Bank
Palmetto GBA
Park Seed
Park Sterling Bank
Piedmont Technical College
Prysmian
QS/1
Saluda School District One
SC Telco Federal Credit Union
Self Regional Healthcare
Simple PC
Sitel
South Carolina Budget & Control Board
South Carolina Department of Juvenile Justice
South Carolina Department of Mental Health
South Carolina Law Enforcement Division
South Carolina Vocational Rehabilitation Department
SPF North America
St. Francis Health Care System
Support.com
T-Mobile
TD Bank
Technesis
The McCravy, Newton, & Sturkie Law Firm, P.A.
Trinity Hospital of Augusta
Unisys
United Health Care
Urban Outfitters
US Food Service
Velux
Verizon Wireless
Wangner Corporation
West Carolina Telephone
Program Information
Computer Technology students will explore many different topics relating to computers, including computer maintenance, local and wide area networks, as well as popular programming languages.
Students acquire hands-on experience in using several programming languages and learn core internet concepts. In this balanced program, students also study the challenges of online business operations and the underlying issues that determine how e-commerce opportunities can be successfully implemented.
The program offers concentrations in Cybersecurity, Network and Programming.
The PC Technician certificate will prepare the student for an entry-level job in computer maintenance and network support. Students will also learn the objectives for several national certifications including A+, Network+ and Microsoft.
The Certified IT Professional certificate helps to prepare students for nationally recognized certifications like CompTIA A+, CompTIA Network +, and the Microsoft certification programs.