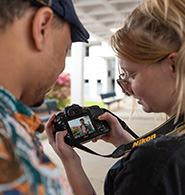 Art and design color our perception of the world — from the products we buy to the television shows we enjoy. The commercial arts play an important part in our day-to-day lives and in the business world.
Featured Stories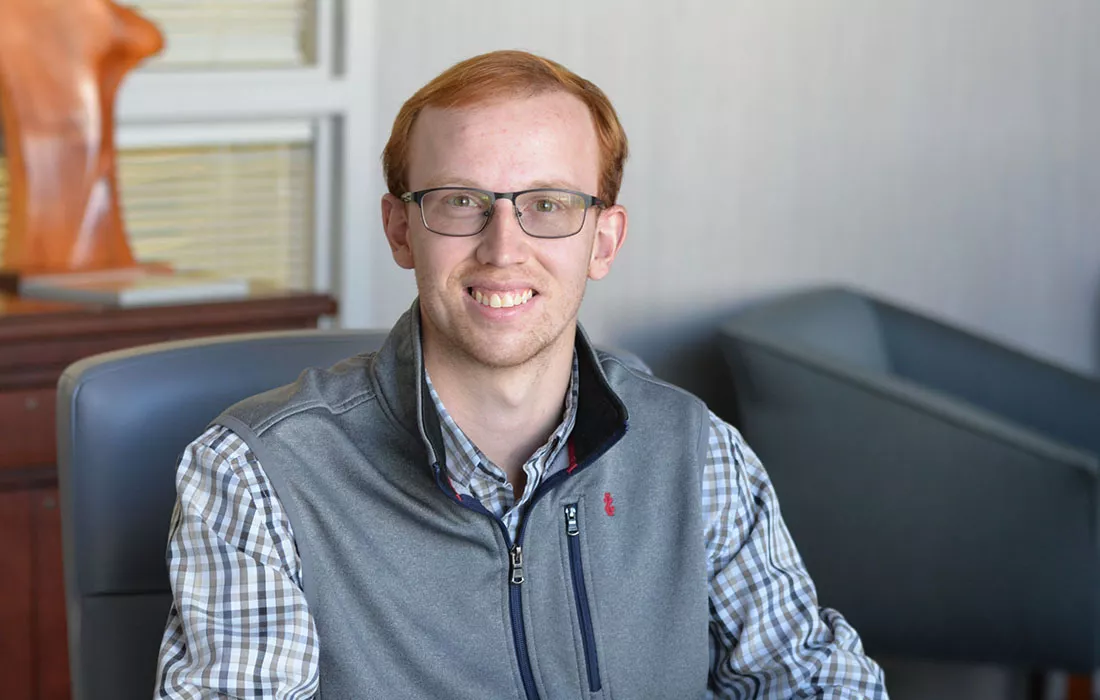 Sam Gilmer is kind of a throwback. At just 21, the Piedmont Technical College (PTC) student wholeheartedly embraces old-school photojournalism. In fact, he has been taking photos for his hometown newspaper, the Belton and Honea Path News-Chronicle , for the past six years. Gilmer also is more than adept in the digital age. He earned his Photography Certificate from PTC in 2020 and is now working...
A Career in Commercial Art
The Commercial Art program at Piedmont Technical College offers hands-on, real-world experience with the same kinds of software and design challenges you'll experience in a creative career.
From photography, to computer graphics, to print design and more, PTC's program will give you a solid foundation for success in the world of commercial art, whether you're interested in starting your own business, or going to work for a major corporation or advertising agency.
What Will I Do as a Commercial Artist?
If you have an artistic streak and you enjoy solving problems by thinking creatively and interacting with computers, you should consider a career in commercial art. As a commercial artist, you'll plan, analyze and create visual solutions to communications problems.
From billboards, to television ads, to the way products are packaged and manufactured: almost every element of modern consumer culture has been influenced by graphic designers and commercial art professionals at one point or another on the journey from concept to finished product.
Some of your Responsibilities May Require you to:
Use digital illustration, photo-editing software and layout software to create designs
Create visual elements such as logos, original images, and illustrations that help deliver a crafted message
Present design concepts to clients and/or art directors
Work with vendors and conduct press checks to ensure satisfactory print quality
Take photos using various photographic techniques and lighting equipment
Plan and oversee photo shoots.
Career Quick Facts
Career Outlook

Graphic Designers

Median Salary Average: $39,380
SC Salary Range: $27,070-$75,140
100% placement rate for 2015-2017 graduates

Photographers

Median Salary Average: $32,180
SC Salary Range: $17,360-$63,760
75% placement rate for 2015-2017 graduates

Salary and career information from the U.S. Bureau of Labor Statistics.

Physical Demands

Great deal of sitting (in computer rooms/offices/art department)
Very active
Focused on computer screen for a good portion of the day
Movement back and forth between computer and paste-up, light
and cutting tables
Movement in order to get certain angles in photo shoots

Entry Level Positions

Graphic Designer
Photographers
Layout Assistant
Customer Service
Typesetter
Graphics Arts Assistant

List of Employers

Recent graduates have found work at:

A. K. Photography
Allegra Print and Imaging
Bridgestone/Firestone
Capsugel
Ellett Brothers
FujiFilm USA
Glasgow Printing
Grace Community Church
Greenwood Chamber of Commerce
Greenwood Regional Tourism & Visitor Bureau
Office Max
Index Journal
Leath Correctional Institute
Newberry Observer
Piedmont Technical College
Saluda Standard-Sentinel
South Carolina Festival of Flowers
Commercial Art Transfer Agreements
Program Information
Commercial Art students get a solid foundation in design concepts, in-depth instruction in the most up-to-date versions of industry standard software like the Adobe Creative Suite, and actual experience with real-world challenges related to their field of study.
Students can choose from three certificates — advertising design, digital rendering and gaming, and photography. Any of these certificates can be extended into an associate degree in general technology.
The importance of developing a solid portfolio is stressed throughout all of the areas of study. With 120 years of combined professional art and design experience, the Commercial Art faculty has a wealth of experience to share with students, and each instructor is focused on student success.
Video