Business Administration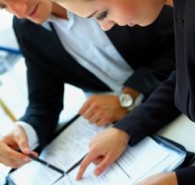 In today's global business environment, opportunities are limitless for those with the right mix of leadership, organizational and teambuilding skills. If you're a good communicator who enjoys solving problems, a career in business might be right for you.
Featured Profile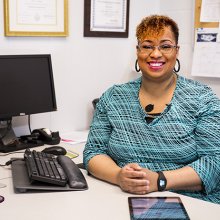 Business Administration Major
Graduation Date: December 2016
Sometimes now is not the time to find yourself. It may be what you are meant to achieve in the future. Nakisha Anderson knows this.
Accounting and management are just a few of the many areas that a business administration major at Piedmont Tech will prepare you to pursue. By carefully selecting appropriate electives, Piedmont Technical College's business administration students can tailor their education to a specific area of business, or cross-train in multiple disciplines for a fuller understanding. 
Career Information
Career Tracks
Opportunities in the field of business are good, from sales, to accounting, to office management. PTC offers several different concentrations for business majors.
Entry-level Positions
Office manager
Assistant office manager
General office worker
Sales Representative
Data Entry Clerk
Office Manager
Typist
Office Assistant
Customer Service Representative
For more information about careers, visit Career Onestop for an overview of South Carolina and National earnings statistics, and Piedmont Technical College's Career Tracks page for more in-depth information about this program.
Additional Program Information
Transfer Opportunities
Transfer opportunities, through both our general transfer curriculum or specific agreements, exist for those who'd like to continue their studies with a bachelor's degree.
Clubs & Organizations
Locations:
Video