Did you know that you can use your remaining financial aid each semester after all of your tuition and fees have been paid to get Café Cash Cards for the Courtyard Café on the Greenwood Campus?  Here are the details: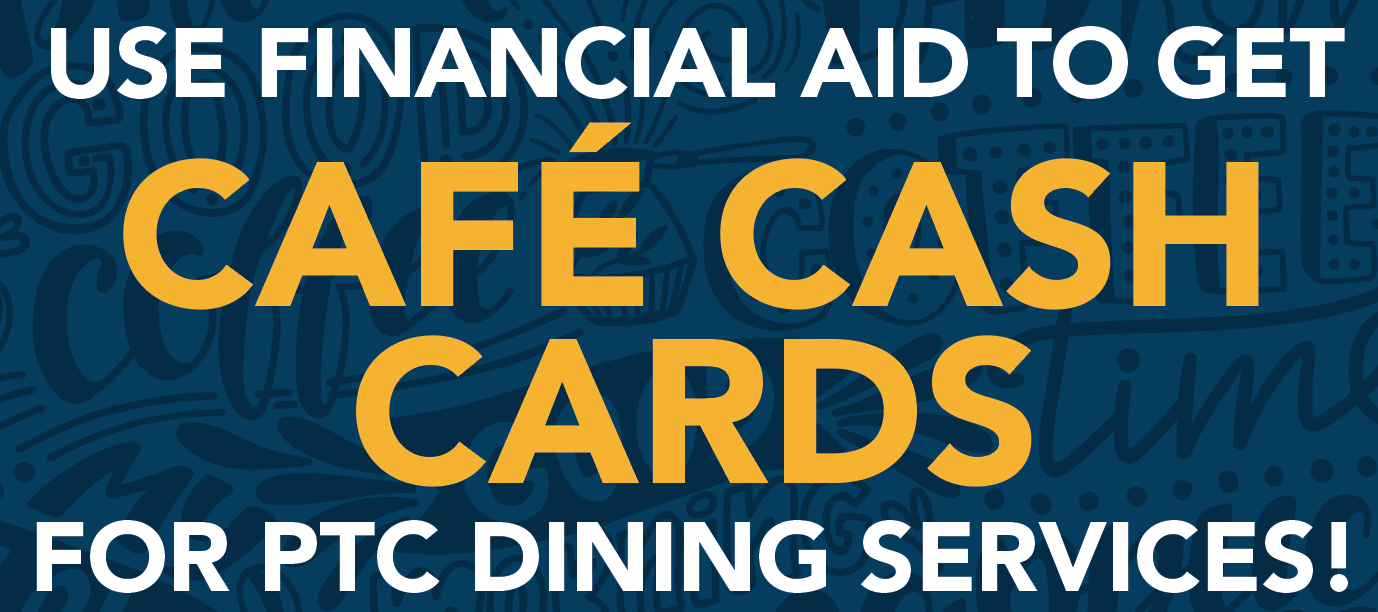 Café Cash Cards are available in denominations of $100 or $200.
Cards can be picked up from the Business Office on the Greenwood Campus.
This program does not provide an additional award or aid.  Purchases are non-refundable.  Unused funds will continue to be available at the Courtyard Café or any other Canteen Facility.
You must have all financial aid requirements complete and a credit showing on your account by the deadline listed below in order to make the purchase.