Welding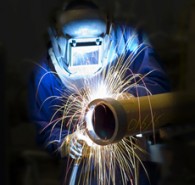 Welding plays a critical role in the strength and durability of everything from cars to heavy industrial machinery to bridges. In Piedmont Tech's welding program, you'll learn to weld in the four main positions on both structured steel and pipe.
Featured Profile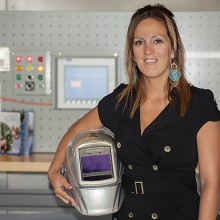 Welding Major
Graduation Date: August 2015
Being raised with three brothers, Cassandra Jones was a self-proclaimed tomboy. She was interested in cars and mechanical things.
Career Information
Career Tracks:
Salary average: $39,390 for recent graduates
Salary range: $30,000-54,000/year
96% placement rate for 2014-2016 graduates
Entry Level Positions:
Fabricator / Welder
TIG/MIG Welder
Possible Self-Employment
More...
Program Information
Because of high demand, good earning potential and a shortage of workers, welding is an excellent choice for those with an interest in a hands-on career.
Hands-on shop work will give you practical experience in repair work on cast iron, silver brazing, soldering, stainless steel and aluminum. Practical experience in welding processes, together with a good foundation in blueprint reading and sketching and the weld ability and properties of metals, mean that you'll be fully prepared to get started on the job after graduation.
Dual Enrollment
You can also get started early through our dual enrollment agreements in some high schools. Check with your guidance counselor for more details.
Locations:
More Photos
Video