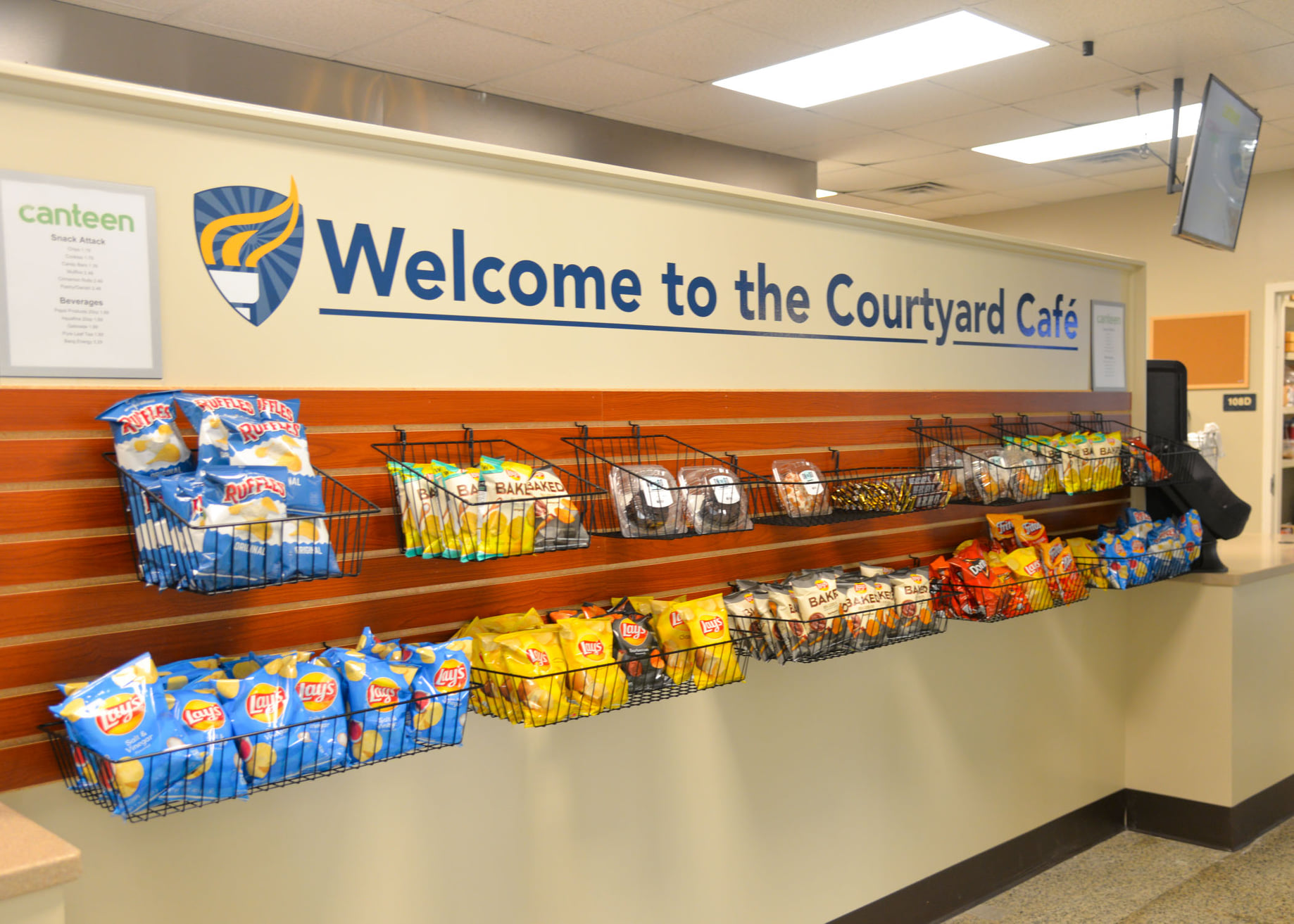 Did you know that you can use your remaining financial aid each semester after all of your tuition and fees have been paid to purchase Café Cash for the Courtyard Café on the Greenwood Campus?  Here are the details:
Café Cash is sold in blocks of $100 or $200
Fill out the form linked below to purchase your Café Cash
This program does not provide an additional award or aid.  Purchases are non-refundable.  Unused funds will continue to be available at the Courtyard Café or any other Canteen Facility.
You must have all financial aid requirements complete and a credit showing on your account by the deadline listed below in order to make the purchase.
2023-2024 Café Cash Dates
 
Fall 2023
Spring 2024
Summer 2024
Opens
July 6, 2023
November 1, 2023
April 1, 2024
Full & A Terms Close
August 7, 2023
January 3, 2024
May 6, 2024
Late Term Closes
September 11, 2023
February 5, 2024
May 20, 2024
To purchase Café Cash, you'll need to let us know you are interested. Get started today!
Complete Our Simple Online Form
Already Completed the Form?
Since you have elected to use Café Cash please read and follow the instructions linked below.