The Charlie Foundation Establishes New Scholarship for PTC Students
April 10, 2019
Representatives from The Charlie Foundation, school officials and high school students recently gathered at Saluda High School to celebrate the launch of The Charlie Foundation Scholarship.
The scholarship is designed to make college more affordable for recent Saluda County high school graduates by covering the remaining tuition and required fees after state and federal financial aid—effectively making attendance at Piedmont Technical College tuition-free for qualifying students.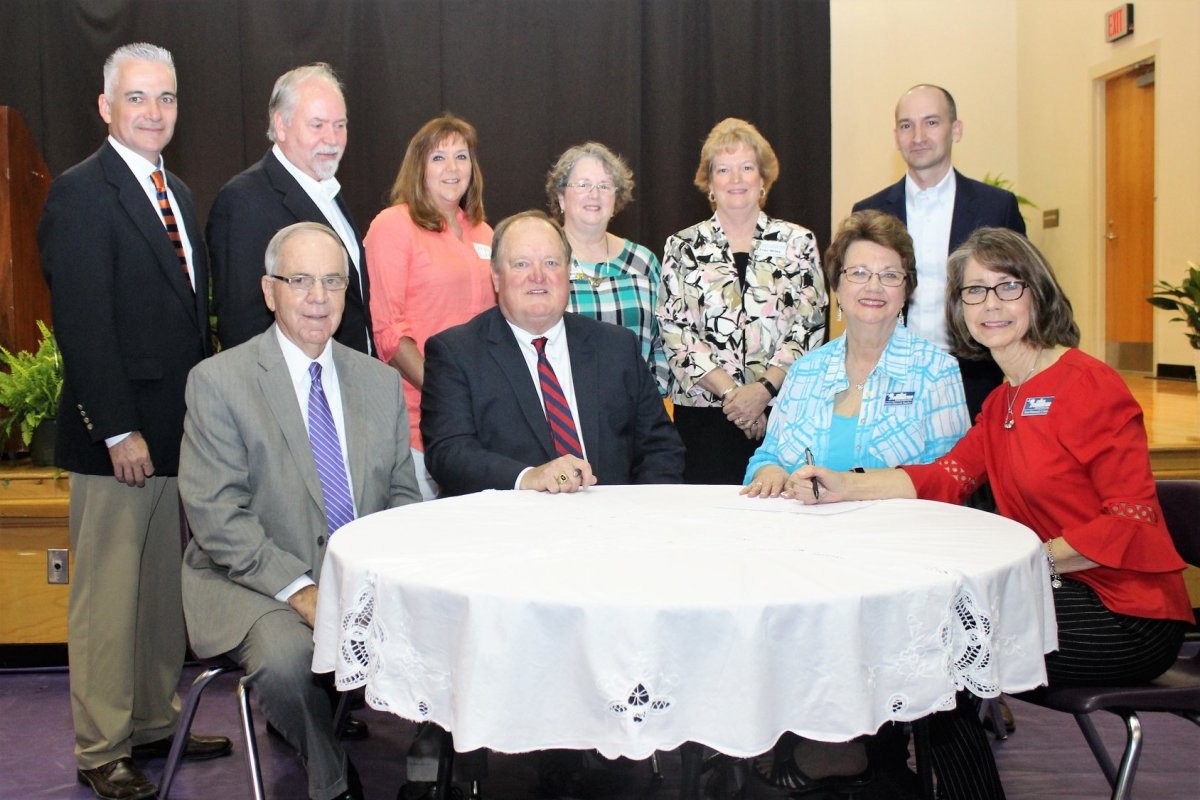 Molly Spearman, state Superintendent of Education spoke at the event, along with Dr. Ray Brooks, president of Piedmont Technical College. Rep. Cal Forrest and Sen. Floyd Nicholson were in attendance along with representatives from Saluda and Ridge Spring-Monetta high schools.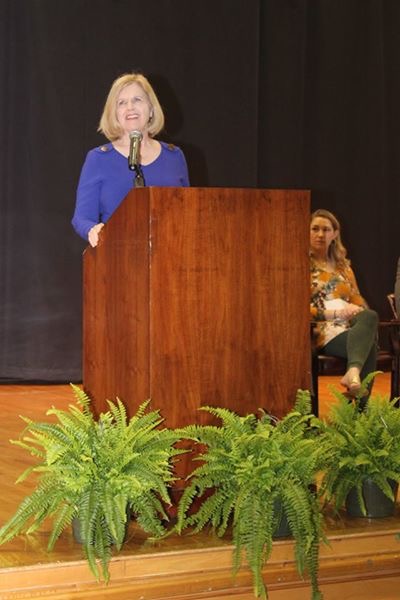 "I'm so thrilled that my good friend Don Hancock had the vision to start this educational foundation," Spearman said, addressing a group of Saluda County students. "Now it's time for you to have the vision to take this opportunity, and to go on and do great things. The world is before you."
The Charlie Foundation was the dream of the late Saluda County Council Chairman Don Hancock. Through this new initiative, Hancock's love for and dedication to Saluda County residents will continue for generations to come.
"Don wanted Saluda County students to know that a college education is an option. He was passionate about making Saluda County a better place for everyone, and that's why The Charlie Foundation is starting with education. Our children are the future of our county," said Charlyn Hancock Staubes, a member of the Foundation.
To be eligible, students must be Saluda County residents and be recent graduates of Saluda High School, Batesburg-Leesville High School or Ridge Spring-Monetta High School. The scholarship must be used within 12 months of high school graduation.
To apply, graduating seniors should apply to Piedmont Technical College, submit a Free Application for Federal Student Aid (FAFSA) and register for classes by August 1.
"With all the financial aid options that are available to students, many will pay nothing out of pocket for tuition once they complete the financial aid process," said Ann Hancock Coker, a Foundation board member. "But for those who need additional support, The Charlie Foundation Scholarship will be there."
Similar programs launched recently in Laurens, Greenwood and Abbeville counties have seen immediate results:  most notably increasing the rate of college attendance for recent high school graduates by a significant rate. Based on results seen by other longer-running programs of this type, the three existing programs expect to see longer-term impact on the rate of postsecondary educational attainment, workforce development and overall quality of life in the three counties.
"We think this program will have a huge, positive impact on Saluda County in the long term," Staubes said.
PHOTO CUTLINES
Piedmont Tech officials meet with Ann Hancock Coker and Charlyn Hancock Staubes (right front) as they signed paperwork establishing The Charlie Foundation Scholarship in Saluda County.
State Superintendent Molly Spearman speaks at the launch event.