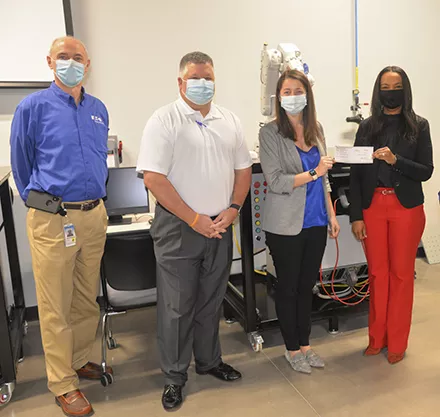 Eaton Corporation Donates $50,000 to PTC Foundation
During a tour of the William H. "Billy" O'Dell Upstate Center for Manufacturing Excellence at Piedmont Technical College (PTC) last month, officials from Eaton Corporation saw firsthand tangible results of their past and ongoing support for the college. But Eaton was not finished. The company presented a check for $50,000 to the PTC Foundation for continued support of the college's engineering technology programs.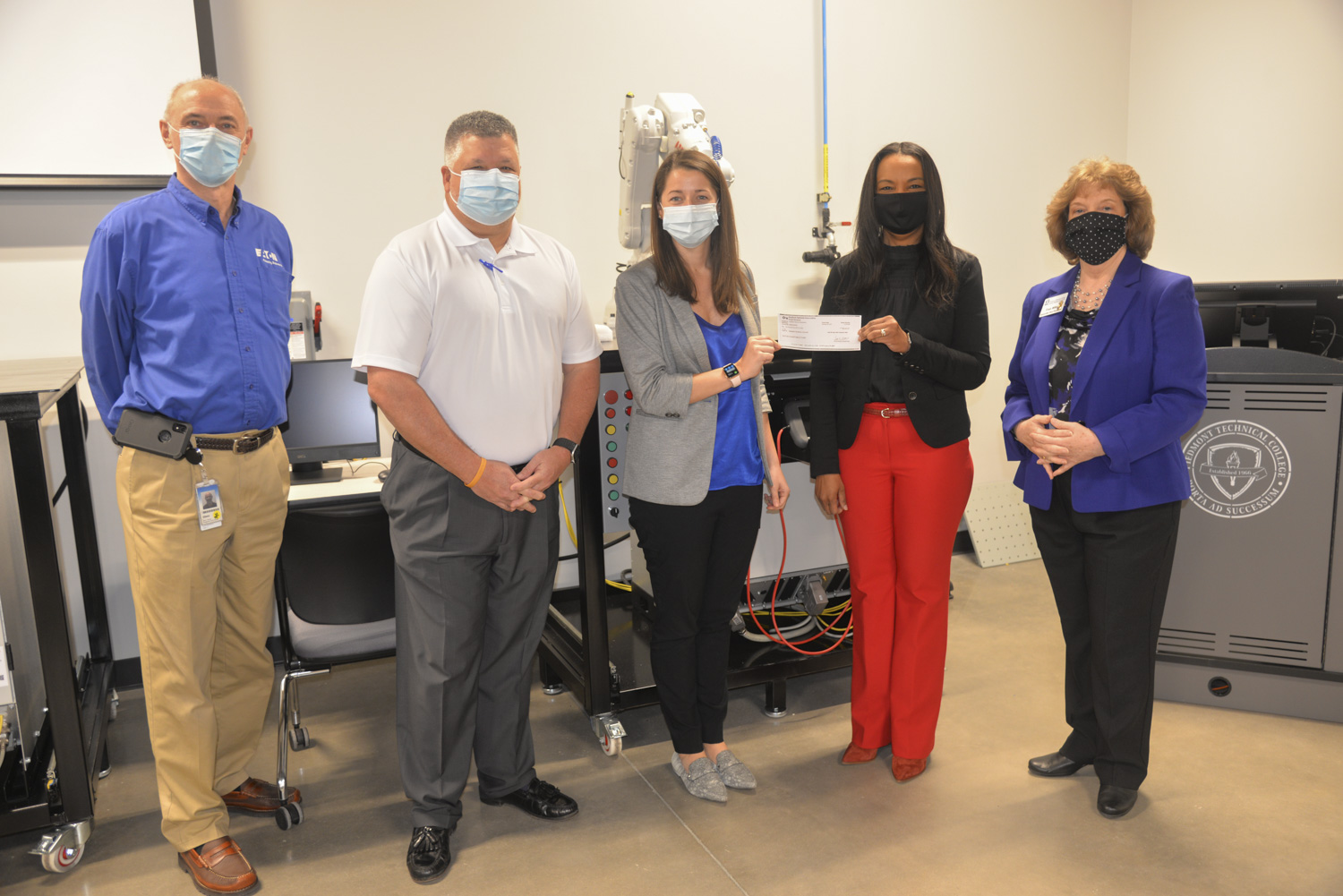 The global producer of power management technologies and services has several facilities in Greenwood. Last year, Eaton announced it was expanding operations, creating 30 new jobs, as well as consolidating and relocating some operations to a new facility in Hodges. The company employs many PTC graduates. 

"We're proud to continue to be part of the Greenwood County community and join other notable manufacturers in this industrial corridor," Eaton Plant Manager Glenn McLean said in a 2020 news release. 

"We are exceedingly grateful for Eaton's continued, generous support of Piedmont Technical College," said Fran Wiley, associate vice president for development, PTC Foundation. "With Eaton's partnership, Piedmont Technical College will continue to produce qualified workers to support the manufacturing industry in our community."
###
PHOTO: Pictured from left: Glenn McLean, Eaton Plant Manager; Travis Gunter, Eaton Materials Planning Manager; Amber DePietro, Eaton Plant Manager; Dr. Hope E. Rivers, President of PTC; and Fran Wiley, Associate Vice President for Development, PTC Foundation.