Greenwood Women Care Awards Grant to MODELS Academy
MODELS Academy and Genesis Initiatives Director Steve Coleman of Piedmont Technical College was among eight representatives from local nonprofits to receive grants recently during Greenwood Women Care's first annual granting cycle.
The mission of MODELS Academy is to transform the lives of young African-American men. To inspire, educate, inform, motivate, train and prepare Black males, grooming them into exceptional individuals, role models and leaders.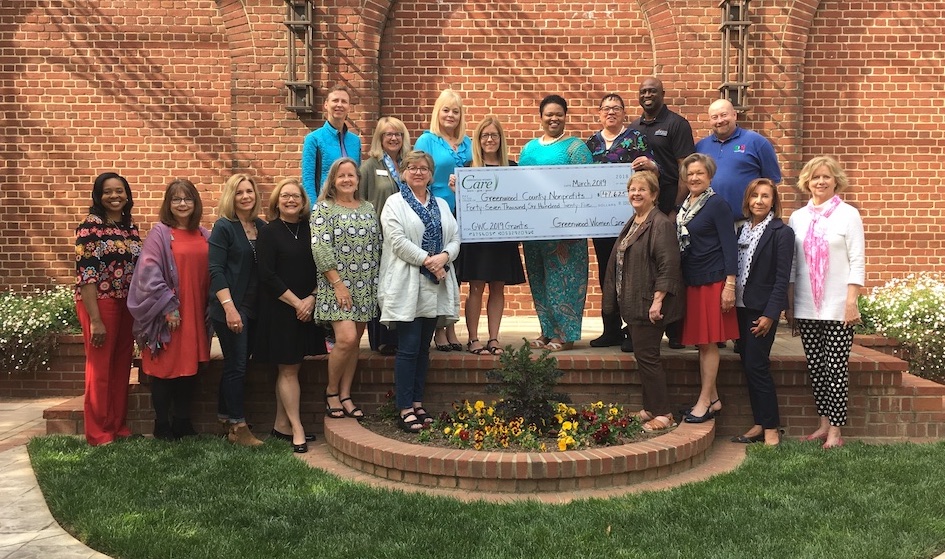 In all, GWC awarded grants totaling $47,625, with individual awards ranging from $2,500 to $10,000.
Pictured: (front row) Deborah Parks, Laura Stowe, Summer Booker, GWC Steering Committee members; Alison Fletcher, Mary Woodiwiss, Laura Bachinski, GWC Steering and Grants Committee members; Kathy Emily, Marilyn Murphy, Patricia Hartung, and Anne Craig, GWC Grants Committee members; (back row) Joanne Burkett, Greenwood Community Improvement Foundation-WLC; Lisa Lane, Project Hope Foundation; Kathryn Butler (Greenwood School District 50) and Claire Wieters, Beyond Abuse; Teresa Goodman, Community Initiatives; Alice Hodges, Meg's House; Steve Coleman, MODELS Academy; Stephen Gilbert, Greenwood Community Theatre. (Not pictured: Connie Maxwell recipients)
Greenwood Women Care, an initiative of the Greenwood County Community Foundation, is a membership organization of community-minded women who pool their annual contributions for collective grant-making and local impact. GWC membership is currently 120 women. For more information, visit www.greenwoodcf.org/greenwood-women-care/ or email gwc@greenwoodcf.org.