Griggs Joins State Faculty Academy Cohort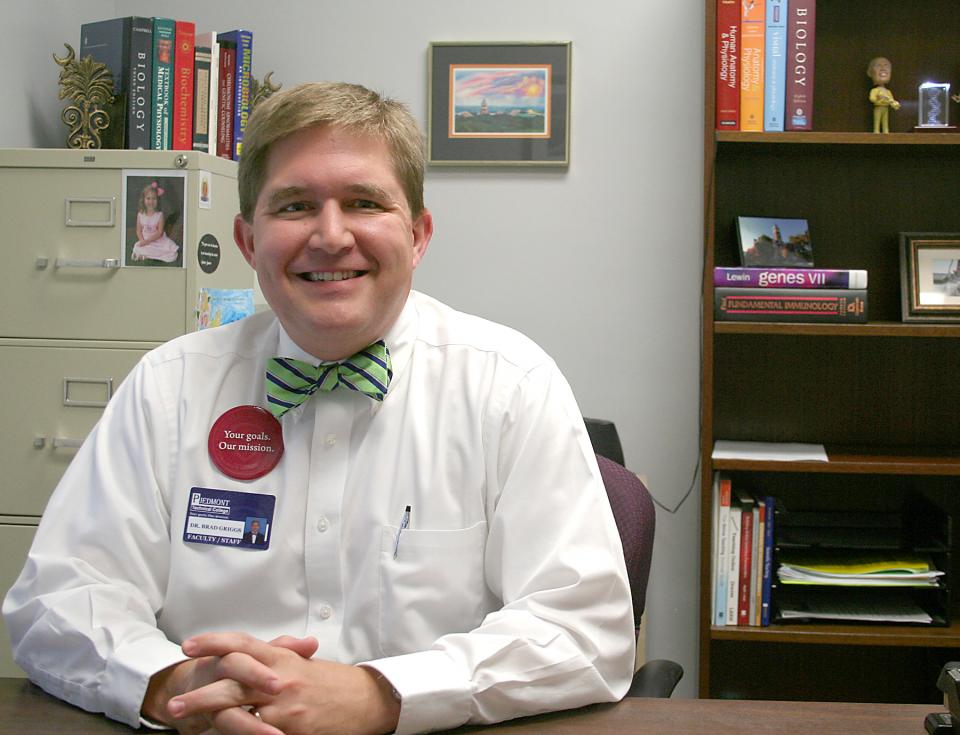 Dr. Bradley Griggs, biology instructor at Piedmont Technical College, has been selected to serve as a member of the first cohort of instructors with the Faculty Academy for the South Carolina Technical College System.
The SCTCS Faculty Academy is designed to provide professional development to faculty members. The goal is to enhance the leadership, program management, pedagogy and networking skills of future faculty leaders. The cohort consists of one faculty member from each technical college – each of whom has less than five years' experience in teaching.
"This is a good chance for me to bring a few more skills into my classroom that will allow me to help students achieve their goals," said Griggs
Griggs, who holds a bachelor's degree and doctorate from Clemson University, says this is an important and useful training for educators in the technical college system.
I know I'm a good instructor. This is going to make me better.
"Most faculty at the college level have degrees in their field," he said.  "I know an awful lot about biology, but, like most higher education faculty members, I never received formal instruction in teaching methods and pedagogy when I was completing my graduate work."
The eight modules that will be presented over the next year will cover a variety of topics from technology and learning resources to legal issues and human resources. The faculty participants come from a range of program areas and academic disciplines, which Griggs said will be beneficial to them all.
"You're in your field, doing the same thing each day, and this Academy gives you the opportunity to learn new ideas and new ways of presenting information," Griggs said. "We all have similar students and similar challenges, so it gives us the opportunity to share with the other colleges in our system."
Griggs said that he's always looking for more effective ways to reach his students, and that he's excited about what he'll be able to implement here at Piedmont Technical College.
"I know I'm a good instructor. This is going to make me better."