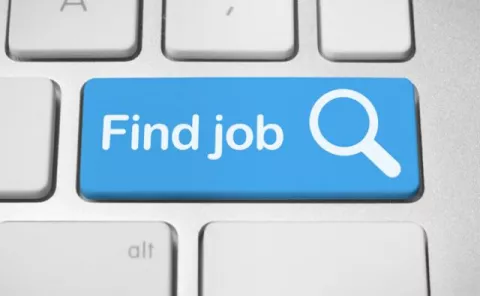 Internet Job Search the Right Way
A better way
And wait and wait and wait, because you're probably just one of thousands of applicants, and it's almost impossible to stand out in a crowd like that.
However the odds of landing a job go way up for job seekers who make face-to-face contact with real people.
Job hunters who knock on doors, make phone calls and develop a focused job search are much more successful at getting hired explains employment guru Richard Bolles in his book "The Job Hunter's Survival Guide".
Donald Asher, author of "Cracking the Hidden Job Market" seconds that, "You get jobs by talking to people," he says.
The Web is just a starting point
This doesn't mean that online job sites are worthless. It just means that you have to use them differently. Job boards can provide valuable leads for the real work of the job search.
Steve Dalton author of the "Two Hour Job Search," has a strategy that gets job hunters out from behind the computer and into the real world. As a career counselor at Duke University's Fuqua School of Business, he developed this effective and systematic approach to help students improve their job search success.
Most people get so bogged down in the online job search, says Dalton, that just developing a strategy and making contacts with real people can put them well ahead of the game.
"Two hours refers to the time it takes to get the basics in place, not the entire job search," he says. "After that it will take varying amounts of time depending on the day."
A systematic approach
Dalton recommends that job hunters begin by spending just two hours on the Internet to research job boards and corporate websites and find jobs and companies that interest them.
With this information, they create a list of 40 employers they'd like to work for. Then they do a little more research to add names of people to contact at these companies. Finally they rank the employers on their list based on how much they want to work for them.
Then this list becomes the basis for a real-life, face-to-face job search.
"I've yet to see a student get to 15 on the list without finding a job," says Dalton. It works because employers, just like everyone else, would rather hire a person they know.
It's still about real people
The second part of the job search is to reach out to the contacts on your list for informational interviews.
With these interviews you make appointments to meet with the contacts on your list. These aren't job interviews but they are a good way to learn more about your profession and to create a network of people who know you and know you're looking for work.
"Very few people are a perfect fit for a particular job, so in reality most people are hired based on likability and referrals," says Dalton.
While job seekers often fear talking to people face-to-face, Dalton reassures them that this disappears after a few interviews. "Your goal is to get contact with real people. Not every person will help you but don't stress. Keep moving," he says.
"When you can get someone who knows and likes you to advocate for you, your chances go up."
"I encourage students to look at the job search as a game of odds," he says. "Not every contact will pay off, but you can definitely take actions that will increase the odds of your success."
*Adapted from CareerFocus Magazine