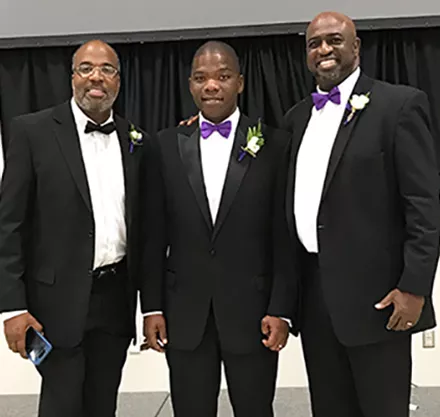 Mentoring Program Singled Out for Proactive Approach
The Greenwood County Community Foundation (GCCF) earlier this year awarded $5,000 to MODELS Academy, citing its proactive approach to community betterment through its mentoring of young African-American men. The award comprised the maximum amount the organization authorizes.
"The award, for MODELS Academy's Black Male Success conference series, was made in our Community Enhancement cycle in late August," said Mary Woodiwiss, director of grants and projects for the Foundation. "In a process in which total requests always exceed the amount that GCCF awards in any given cycle, receipt of the full amount requested is not so common and signifies particularly strong support from the voices from our larger community (the Grants Review Committee)."
Committee members noted that MODELS established the need for quality education and mentoring extremely well in their proposal. They also expressed appreciation for the fact that MODELS is a proactive rather than reactive program.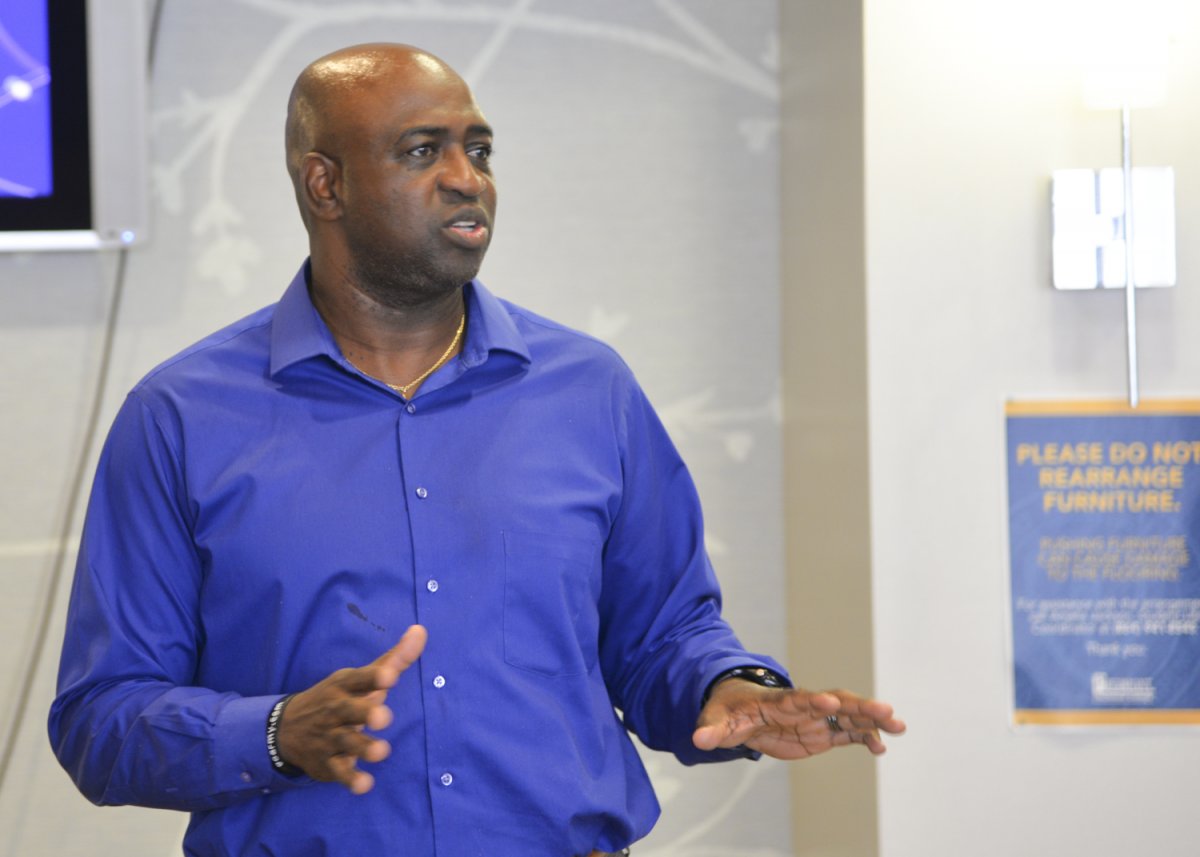 Steve Coleman, who manages MODELS Academy as director of Genesis Initiatives at Piedmont Technical College, explained that the Black Male Success conference is held four times a year. This year, it is being held virtually due to COVID-19.
"We bring in speakers to talk about pertinent issues related to the development of Black males, the African-American community, Black history, education, sports, and nutrition. We cover the entire spectrum," he said. That includes engaging in important, timely, and often hard discussions surrounding political dissention and encounters with law enforcement.
"We address that topic consistently. It's not just a conference talk. It's an everyday, every-week topic," Coleman said. "We post on our Facebook page information on dealing with the police. We post information about what their rights are. … We don't teach our young men that they should fear police officers or that police officers are bad. They are necessary. We support effective policing. We are for greater police training and sensitivity training. This topic will be part of every conference we do going forward. We don't steer away from it."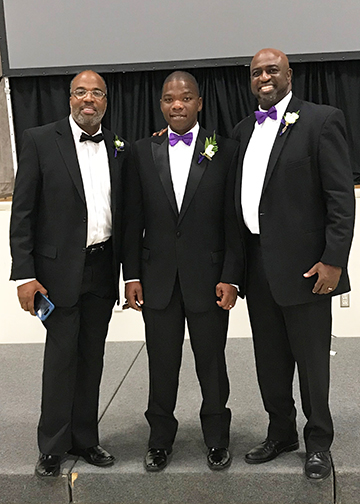 The mission of MODELS Academy is to transform the lives of young African-American men. In order to facilitate a successful transition into careers and leadership roles within the community, the program provides a holistic curriculum designed around career exploration, academic preparation and college readiness, personal growth and community service.
For more information about MODELS Academy, please visit www.ptc.edu/models.
PHOTOS:
Pictured from left:  Mentors Chris Thomas, Courtney Smith and Director Steve Coleman at a MODELS Academy gala.
Steve Coleman
###