National Technical Honor Society Inducts Five PTC Students
The Piedmont Technical College (PTC) student chapter of the National Technical Honor Society (NTHS) on Nov. 15, 2019, inducted five new members:  Nicole Herbert, Dorothy Holmes, Tamara Jones, Shae Kuusela, and Tasha Lancaster. All are from Greenwood.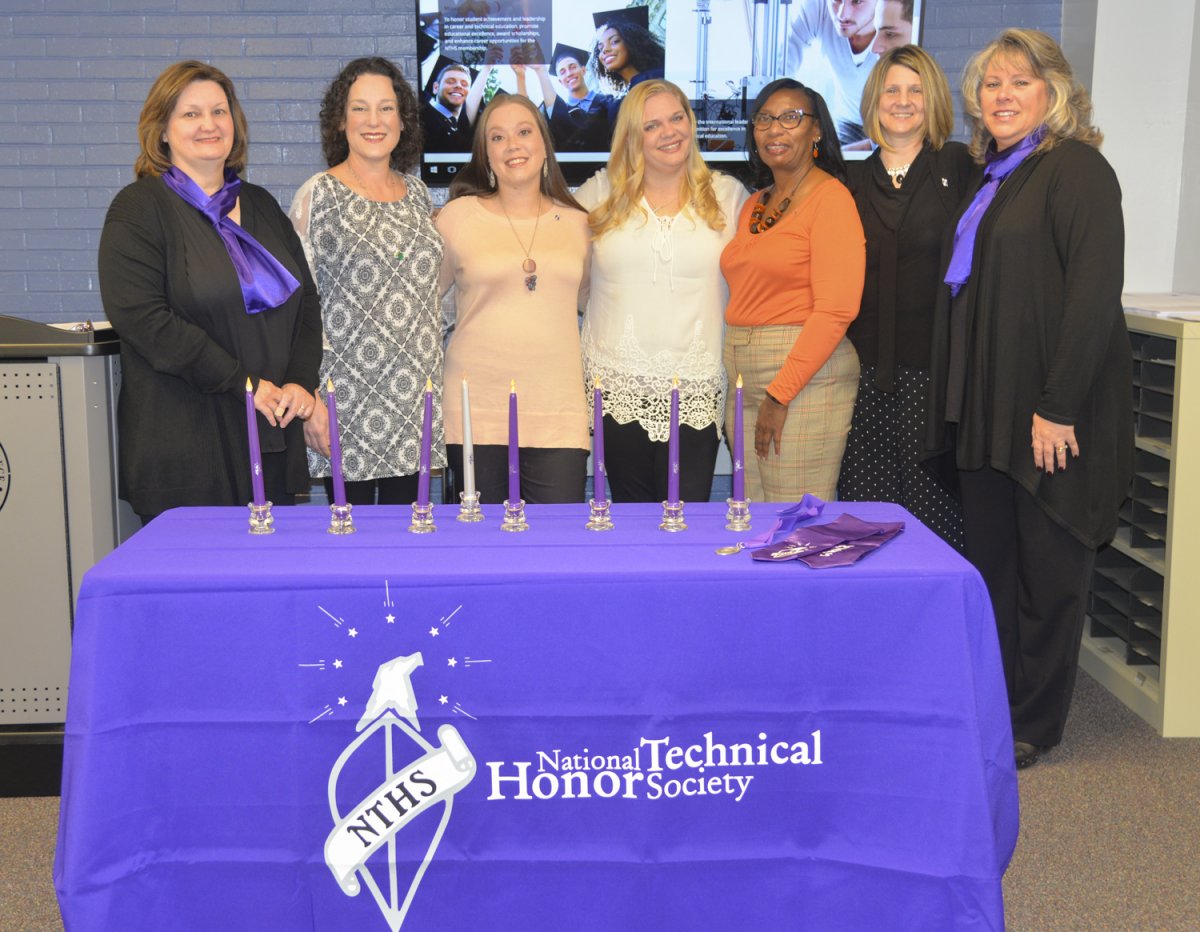 "We are so proud of this group of students," said Menka Brown, department head for business/administrative office technology at PTC. "They have demonstrated a profound commitment to the highest industry standards. We know they are going to do great things at the college and after they graduate!"
NTHS is dedicated to recognizing excellence in career and technical education. Its mission is to honor student achievement and leadership in career and technical education, promote educational excellence, award scholarships, and enhance career opportunities for NTHS members.
Menka Brown and instructor Donna Brown are faculty advisors to the NTHS.
PHOTO CUTLINES
NTHS advisors and inductees, from left:  Menka Brown, Tasha Lancaster, Shae Kuusela, Nicole Herbert, Dorothy Holmes, Tamara Jones, and Donna Brown.
NTHS medallion and graduation stole.