New Dean of Arts and Sciences Named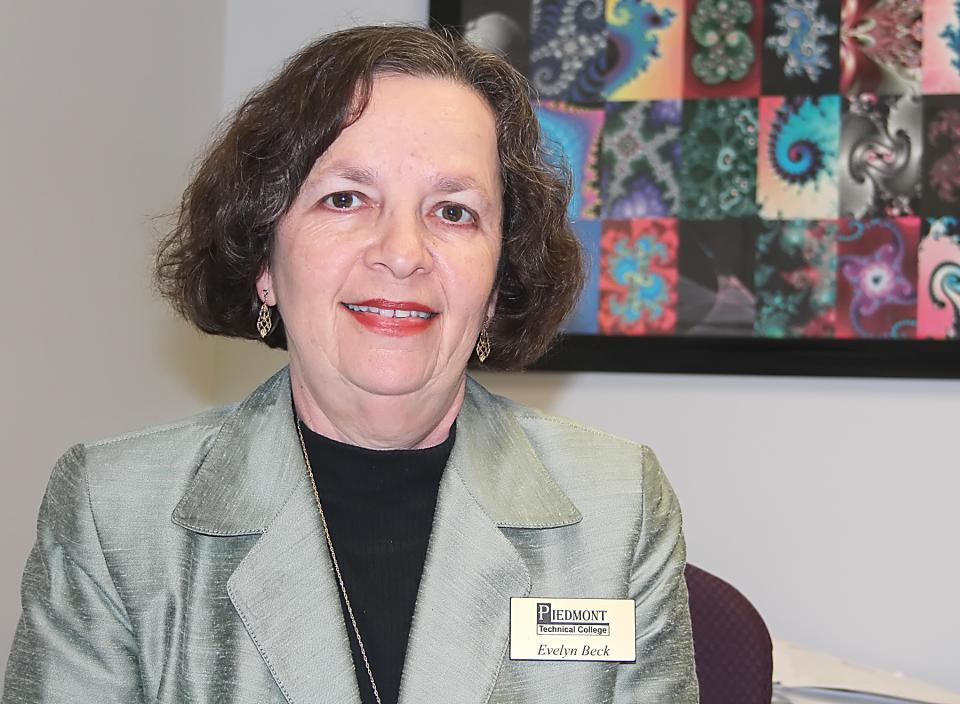 Evelyn Beck has been named Piedmont Technical College's dean of Arts and Sciences. Beck replaces Donna Foster who was named associate vice president of institutional assessment and compliance in August.
Beck joined the college in 1990 as a member of the English faculty. She earned her bachelor's and master's degrees from Florida State University. She taught English at Clemson University for three years and spent five years at a newspaper in Anderson before joining Piedmont Tech.
"It was unexpected to be asked to be interim and now it's exciting," said Beck "I've learned a lot and discovered that I like this. I am ready for the change."
The Arts and Sciences division at Piedmont Tech offers unique perspective, Beck says. Almost all of the degree programs require classes in the arts and sciences and faculty members in the division also advise health science and nursing students before they enter their programs. While this provides a good overview of the college population as a whole, it does create a challenge.
"We do interact with all students, but it's not just our division's students in our classes," Beck said. "We don't have that sense of community that you see in some of the other areas."
To address this challenge, Beck wants to increase contact with the arts and sciences students. She wants to create social events for the students and expand the use of blogs and social media aimed at those students.
In addition to reaching current students, Beck said her next goal is to create an honors program to not only meet the needs of the top students in the program, but to attract more students who want to transfer to a four-year university.
"We do get a good many top students just for financial reasons," she said. "Some of these high-achieving traditional students want certain things from a college experience and the more we can give them in these first two years of their college life, the better it is for us and for the students."
Beck said she is looking forward to working with the faculty and staff in the arts and sciences division, especially those outside of the English department where she has spent the past 23 years.
"I've gained a new appreciation for the great work the faculty do in their classes," she said. "Our focus is definitely on teaching and we have instructors doing such creative things."