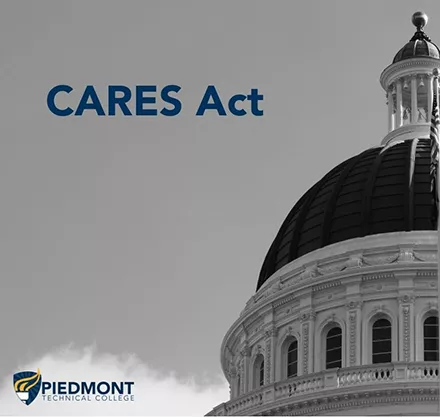 Newly Available CARES Act Funding Creates Tuition-Free Opportunities at PTC
SC Gov. Henry McMaster's Jan. 5 announcement providing $19.9 million in emergency CARES Act funding to support education included $8 million for institutions in the SC Technical College System to provide directed job training. As a result, Piedmont Technical College (PTC) is offering several certification courses that will be available within 30 days at little or no cost for SC residents over 18.
"Those who complete these certificate programs will be on a fast track to employment," said Rusty Denning, associate vice president, economic development and continuing education at PTC. "What we once called 'Quick Skills' are now truly 'Quicker Skills,' thanks to this new resource."
Referred to as the Governor's Emergency Education Relief (GEER) discretionary fund, the windfall stipulates that recipients of GEER scholarships be state residents who are at least 18 years old. Some programs may have additional requirements, but most come with broad eligibility for more than 3,000 citizens to take advantage of.
"These targeted grants will train thousands of South Carolinians for high-demand jobs and provide the groundwork for our next generation to excel in the workplace," the governor stated in a news release, which also noted that "The demand for non-credit, continuing education programs has increased due to the pandemic."
Courses available through PTC under this grant include the South Carolina Manufacturing Certification, South Carolina Logistics Certification, Commercial Truck Driver Training, Welding, and several health care-related credentials, including Certified Nursing Assistant, Emergency Medical Technician and Contact Tracing. Additional courses qualifying for this tuition funding continue to be added to the list, so those interested should inquire about the full range of opportunities.
"All of these programs lead to a certification or industry-recognized credential," Denning said. "Each is in a field currently experiencing high demand."
For more information or to enroll, please visit www.ptc.edu/quickskills or call the PTC Continuing Education Office at 864-941-8401.  
###