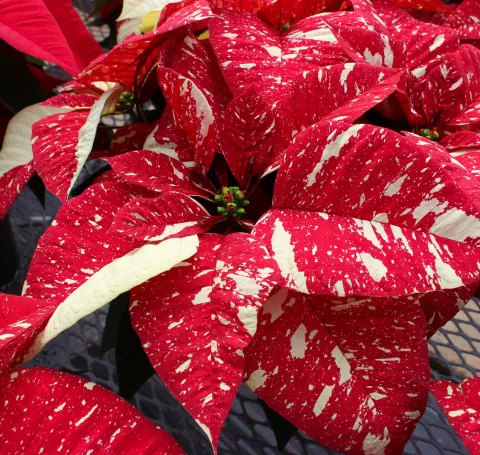 Nine Varieties of Poinsettia Available at PTC Horticulture Sale
The Piedmont Technical College (PTC) Horticulture Program's annual Poinsettia Sale is planned for Dec. 2-3, 2022. This year, there are nine breathtaking varieties of poinsettia to choose from. All plants are grown on campus by the college's horticulture students and come with a decorative pot cover and festive snowflake transport sleeve. 

Prices range from $8-$20, with discounts for purchase of 15 or more plants. All proceeds from this sale will support educational opportunities for PTC horticulture students.
DETAILS
Who:  PTC Horticulture Program Students
What:  Annual Poinsettia Fundraiser Sale
When: 
Friday, Dec. 2, and Saturday, Dec. 3, 2022
8 a.m. to 3 p.m. each day
Where: 
Lex Walters Campus-Greenwood
720 South Emerald Road
Greenwood, SC  29646