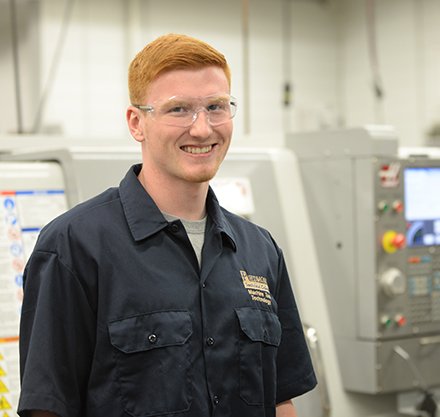 Partnership Offers Newberry High-Schoolers Dual Enrollment Opportunity
February 26, 2019
Teenagers today are well-acquainted with on-demand services. After all, they live in an instant-gratification culture. What better group than high school go-getters to target for a program that can quickly place them at the front of the line for entry-level manufacturing jobs. The Newberry County School District recently partnered with Piedmont Technical College (PTC) to offer juniors and seniors an opportunity to attend college classes while still in high school under a dual enrollment program that provides them with credentials to work in manufacturing directly out of high school.
Beginning this fall, the program, called Quick Start Manufacturing, will offer a one-year manufacturing production technician (MPT) certificate plus one year of additional mechatronics technology coursework that will qualify holders for an entry-level job in manufacturing right away. Or they may opt to apply the program's 30 credit hours toward a degree in mechatronics technology, an advanced manufacturing field that not only pays well but is in high demand in South Carolina.
"People might be surprised to learn that manufacturing is actually one of the top employment sectors in our region," PTC Director of Dual Enrollment Kris Burris said. "Many companies in South Carolina have a strong need for well-qualified manufacturing production staff right now, and their average starting salaries range from $12 to $15 per hour."
Students in the program also may earn industry-recognized certifications, including the South Carolina Manufacturing Certification, OSHA and MSSC (Manufacturing Skills Standards Council) and Lean Six Sigma.
"We are excited to partner with Piedmont Tech to offer the Quick Start Manufacturing program. This opportunity for our students to complete dual credit coursework that leads to potential manufacturing jobs is a key component in preparing our students for college and career readiness," said Jim Suber, superintendent of Newberry County Schools.
The college and school district officials are using a special Workforce Pathways grant to offset the program cost and enable students to participate tuition-free.
For more information, visit www.ptc.edu/dual-enrollment.
PHOTO CUTLINE
A student learns many aspects of the manufacturing environment in this PTC file photo.