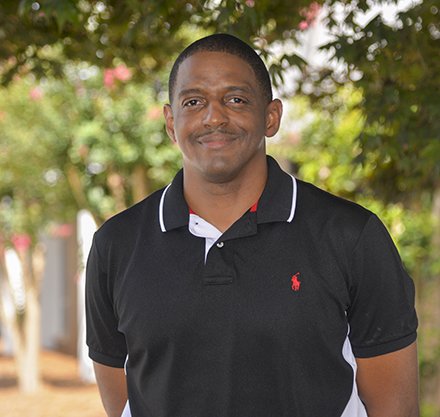 Piedmont Tech Alum, Abbeville Mayor Freeman: 'Leadership is a Choice'
August 14, 2019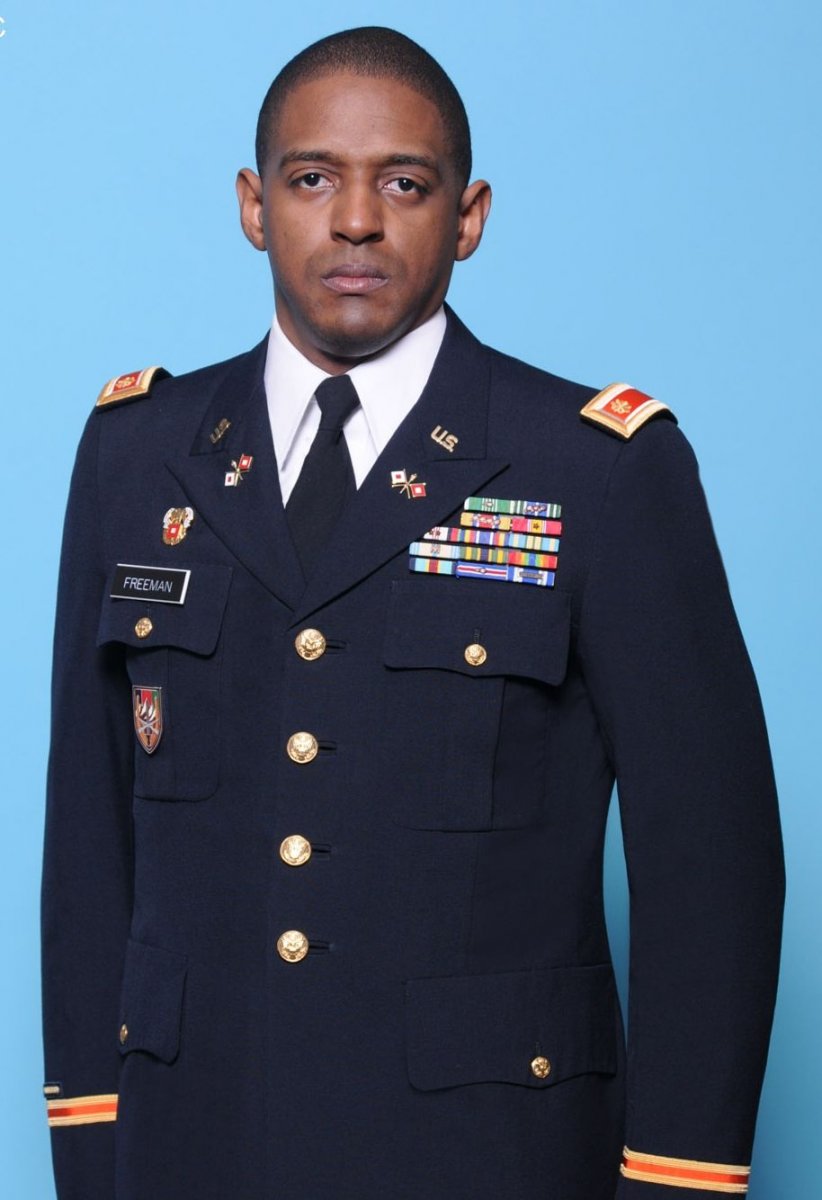 Ever the military man, Abbeville Mayor Santana Delano Freeman is a mission-focused workhorse intent on cultivating an effective team to serve the city where he grew up. When he was elected as the first African-American mayor of Abbeville in 2016, Freeman joined an administration dealing with vacancies for city manager and assistant city manager, as well as a resignation and the deaths of two City Council members.
"The training and experiences that I have received in the Army have served me well. In situations that may seem stressful for most, I remain calm. I am able to use systemic approaches to solve problems," Freeman said. "Failure is not an option. The fate of the city depends on my actions."
A Piedmont Technical College (PTC) student who transferred to Clemson in August 1994, Freeman considers his time at PTC "ground zero" in terms of finding direction for his life and developing himself as a leader. At Clemson, he earned a bachelor's in psychology with a minor in business administration. After graduation, he began employment with GLEAMNS Human Resources Commission as a case manager. Twenty-two years later, he's still there, now in the role of area manager.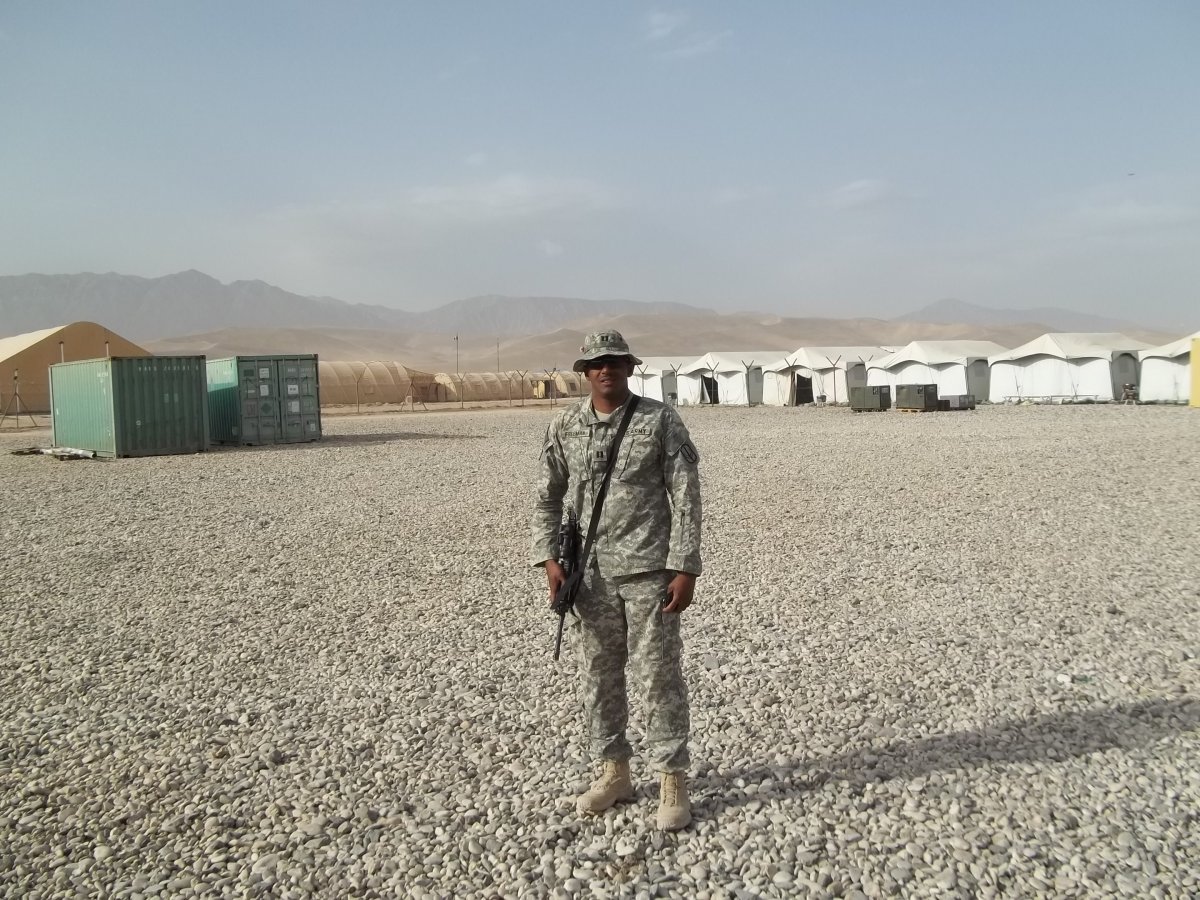 To call Freeman a workhorse is no understatement. In addition to his full-time position with GLEAMNS, the married father of two is a major in the Army National Guard, in which he has served for more than 25 years, including assignments to Belize and Egypt, as well as a deployment to Afghanistan. While serving, Freeman has been recognized as Soldier of the Year and has received three Army Commendation Medals and five Army Achievement Medals, as well as other awards.
But that's not all. Freeman also owns a training company, the Freeman Group LLC, which provides instruction in driver's education and firearms (CWP). The mayor's job is part-time with no fixed office hours. "This is my (mayor's) office," he said, pointing to his phone.
None of these achievements were even imaginable to Freeman when he first enrolled at PTC in the fall of 1992. He was working as a custodian at Abbeville Shirtmakers and lacked both direction and confidence.
"When I entered Piedmont Tech, I didn't like math. I hadn't had much success in algebra in high school. I had a professor by the name of Thomas Simpson who totally changed my perspective. I could understand the coursework by the way that he taught it. I became an A student in his class," Freeman recalled. "I had a lot of success in academics at Piedmont Tech, and it gave me hope that I could make it at Clemson" and beyond.
The opportunities to see other parts of the world and experience different cultures through his military service, Freeman said, helped him become a more rounded and informed citizen. He has approached his role in civic service partially through the lens of his military service.
"Leadership is a choice," he said. "You are not going to please everybody. You have to be able to stand on something, on the law, on your conviction. … We have been effective despite having difficult challenges. We have hired an outstanding young city manager and assistant city manager."
He is pleased with progress thus far: "The key is to be consistent and supportive to our staff and community. Each situation is different. We continue to find ways to be successful. We work well as a team."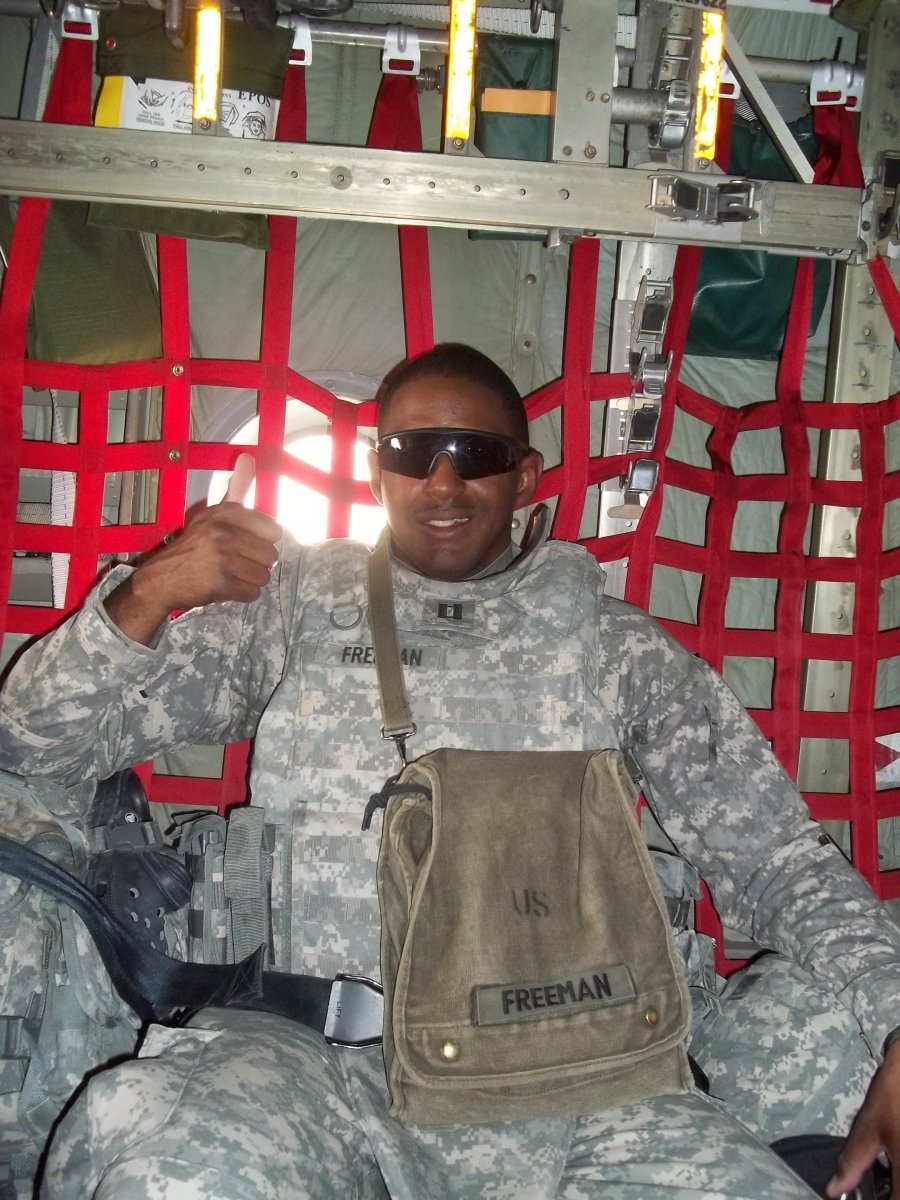 Freeman wholeheartedly recommends Piedmont Tech to anyone seeking an academically guided path for their future. The options are many, he noted, and the credits can transfer to four-year universities. With available financial aid, tuition is affordable and even free in many cases.
"Piedmont Tech is my postsecondary foundation. It opened the door to Clemson for me," he said. "I would not have been an Army major, mayor of the city of Abbeville, or area manager with GLEAMNS Head Start without Piedmont Tech."
Freeman understands that, in his leadership roles with GLEAMNS and the City of Abbeville, there always will be critics and dissenters. That doesn't faze the combat veteran one bit.
"When I purchased my Clemson ring, I had the opportunity to have a quote engraved inside of it," he said. "I settled for 'I shook up the world!' I felt that I did because the odds were against me attending and graduating from Clemson. Piedmont Tech was a critical piece in that process. I am forever grateful."
To learn more about educational opportunities at PTC, visit www.ptc.edu.
PHOTO CUTLINES
Abbeville Mayor Delano Freeman visits the PTC campus in Greenwood.
Maj. Freeman in official military portrait.
Maj. Freeman on overseas deployment.
Maj. Freeman on military transport.