Piedmont Tech Opens New County Campus in Abbeville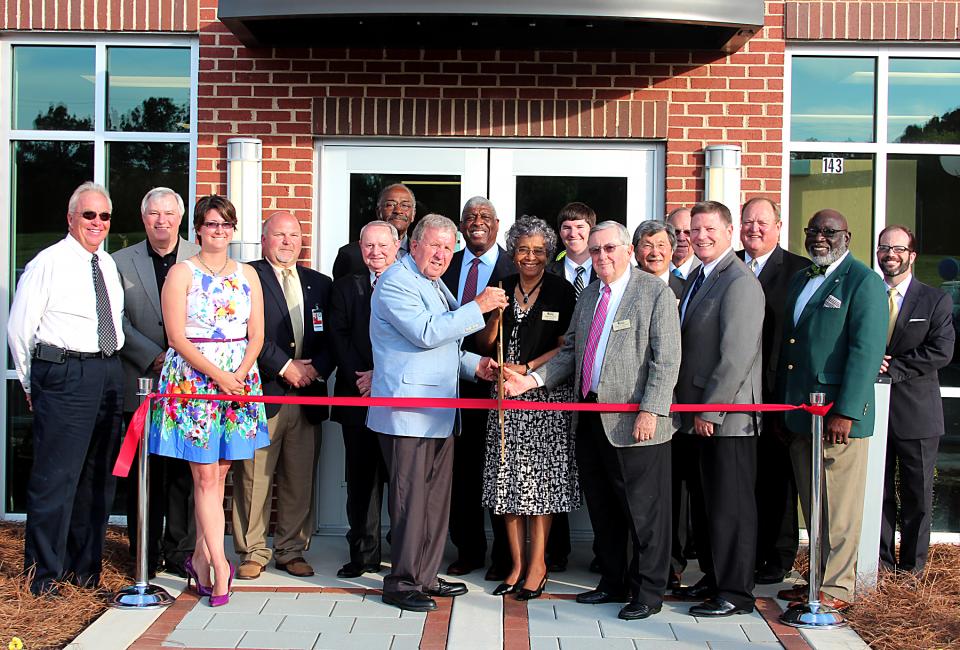 Piedmont Technical College officially opened its new facility Monday with a dedication and ribbon cutting ceremony. More than 100 people turned out to tour the new campus.
"We live in a very complex society and one of the things I've learned in my life is that a lot can be accomplished through synergy when all your strengths come together," said Dr. Ray Brooks, president of Piedmont Tech. "That's what this facility represents: the tremendous cooperation between all the entities involved."
"The value of a technical college education is something we don't talk about enough," said Rep. Jeff Duncan. "Thank you for having the vision for this campus because this is going to make a world of difference for the residents of Abbeville County."
Brooks recognized the PTC Area Commission, PTC Foundation, West Carolina Rural Telephone, officials from Abbeville County, the towns of Abbeville, Calhoun Falls and Due West and Abbeville County School District, entities that contributed to the completion of the project.
"The vision for this state-of-the-art building began in 1996, a vision that will now provide the tools and the opportunity for the success for the youth and the adults of our county," said Rufus Sherard, PTC Area Commissioner from Abbeville County.
The new campus is a 9,570 square foot facility on 10 acres that will allow for any expansion that may be needed in the future. The campus will offer six associate degrees and eight certificate programs along with a wide array of general education courses. The facility will have a computer lab/library, student common area, a conference room, four PEN rooms, two computer rooms and several traditional classrooms.
"Accessibility and affordability are the keystones of a successful college and a college that serves its communities," Brooks said. "This facility will provide those keystones for the residents of Abbeville County."
Photo Caption: Piedmont Technical College and Abbeville officials prepare to cut the ribbon announcing the grand opening of the new Abbeville County Campus.