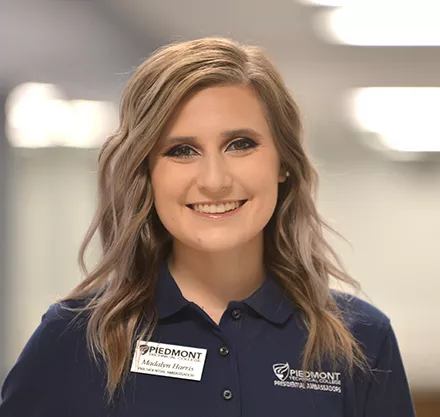 Piedmont Tech Student from Greenwood Receives Coca-Cola Foundation Scholarship
Madalyn Harris of Greenwood, a student at Piedmont Technical College, has been selected as a 2021 Coca-Cola Academic Team Bronze Scholar. Harris will receive a $1,000 scholarship for the fall 2021 semester. She is a Dual Enrollment student participating in PTC's Quick Start Program, concentrating on health care. She plans to pursue an associate degree in cardiovascular technology. 

Selection of Coca-Cola Bronze Scholars is based on scores the students earn in the All-USA Academic Team competition. More than 2,000 applications were received for this recognition. The program is sponsored by the Coca-Cola Scholars Foundation and is administered by Phi Theta Kappa Honor Society, the premier honor society recognizing the academic achievement of students at associate degree-granting colleges and helping them to grow as scholars and leaders.
###

PHOTO:  Madalyn Harris