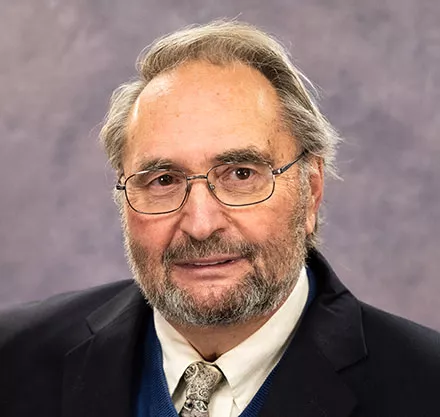 Piedmont Tech Welcomes New Area Commissioner for Saluda County
At its Jan. 18, 2022, meeting, the Piedmont Technical College (PTC) Area Commission welcomed Dennis Lambries, Ph.D., as the college's new area commissioner representing Saluda County. Dr. Lambries is an instructor of political science at Newberry College with ties to PTC dating back to his service on the Saluda County Council. 

"As an educator, public servant, and U.S. Navy veteran of 23 years, Dr. Lambries understands the need for a skilled workforce, especially in the fields of health care, manufacturing, and management," said Richard Cain, chair of the PTC Area Commission. "We welcome Dr. Lambries and are fortunate to have someone with his experience and talents serving Piedmont Technical College." 

Before joining the faculty at Newberry College, Lambries taught graduate and undergraduate courses at the University of South Carolina for more than 20 years. He also previously served as assistant director of the Survey Research Laboratory at the Institute for Public Service and Policy Research. He earned a bachelor's degree from Chapman College and both his master's and a Ph.D. in public administration from the University of South Carolina. Lambries also served 23 years active duty in the U.S. Navy. 

Lambries remembers when the PTC Saluda Campus was established.

"I was Chairman of County Council when the first agreement was reached for Piedmont Technical College to open a campus in Saluda County," Lambries said. "I believe that an informed electorate is essential for democracy to succeed. I have a passion for education and ensuring that future generations have the knowledge, skills, and abilities needed to be successful in their chosen career and to be contributing members of society."

The commission is the governing body for Piedmont Technical College, which serves Abbeville, Edgefield, Greenwood, Laurens, McCormick, Newberry and Saluda counties. Members are recommended by their legislative delegation and appointed by the governor for four-year terms.

"A primary advantage of technical education is that it produces graduates who enter the workforce not only with textbook knowledge, but also with experience gained through hands-on learning," Lambries said. "They enter the workforce ready and able to contribute from day one."