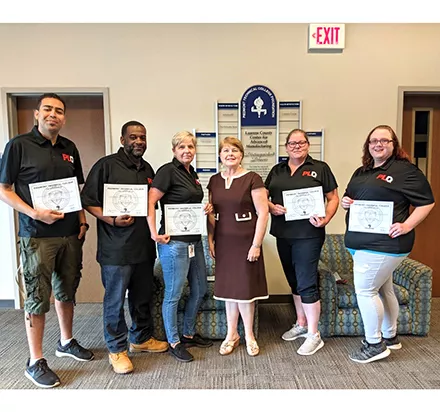 PL Developments Team from Clinton Completes Supply Chain Logistics Certification
Members of the PL Developments Warehouse and Logistics team recently completed the SC Supply Chain Logistics Certification Course at Piedmont Technical College's Economic Development and Continuing Education Division. The 10-week course was offered two nights a week from 5-9 p.m. through a live virtual format. 

Participants received training using the Manufacturing Skills Standards Council (MSSC) Certified Logistics Associate and Certified Logistics Technician curriculum, and received nationally recognized credentials upon completion and passage of the MSSC online assessments. They also received the OSHA 10 General Industry Certification and a Forklift Driver and Safety Certification.  

For more information about this course, please contact Trish Buis at buis.p@ptc.edu or 864-941-8420.
###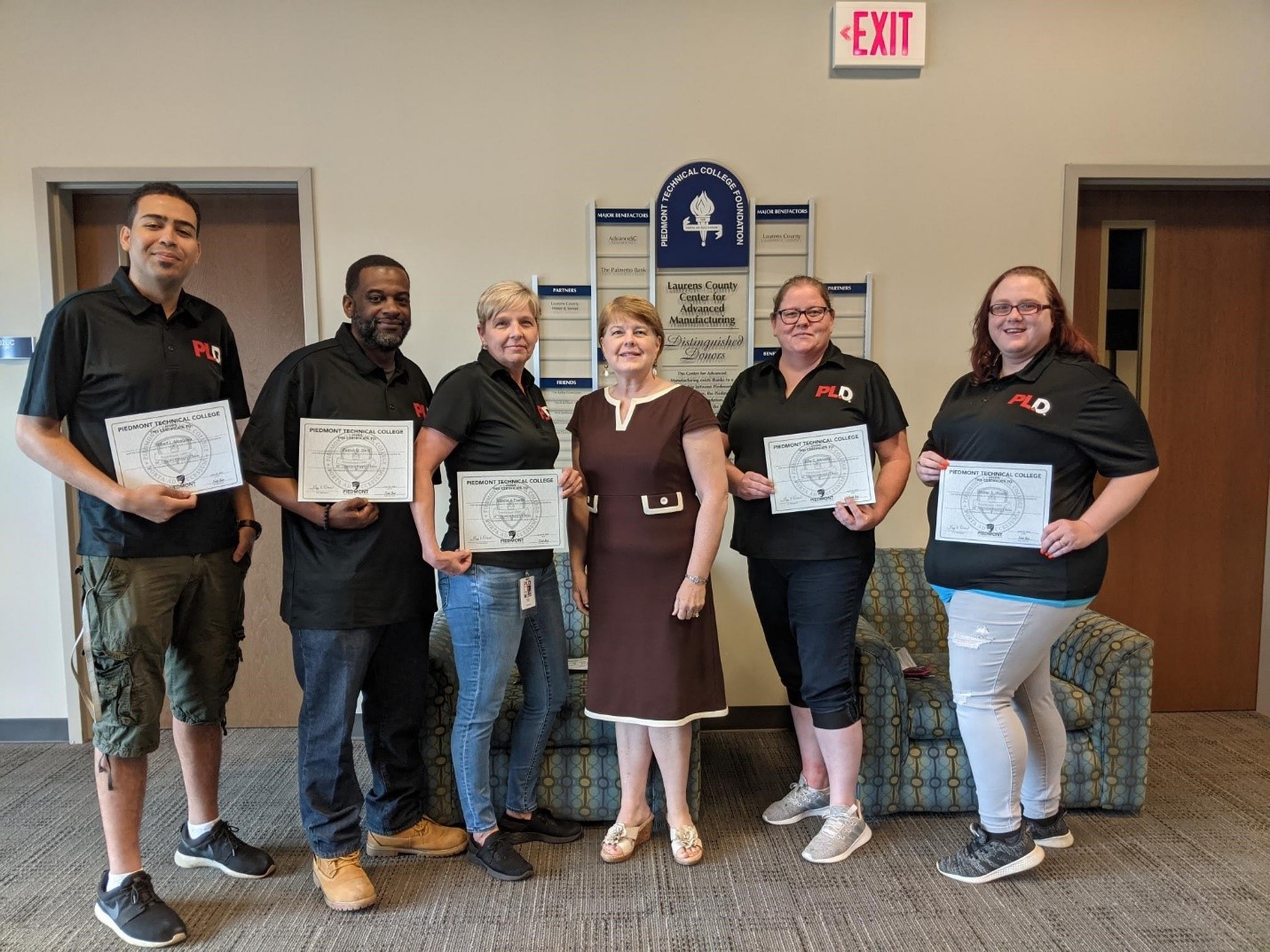 PHOTO: Pictured (L-R) Robert Mosquea, Patrick Sims, Sandra Fowler, PTC Instructor Trish Buis, Julie Hensley, and Amber Woody.