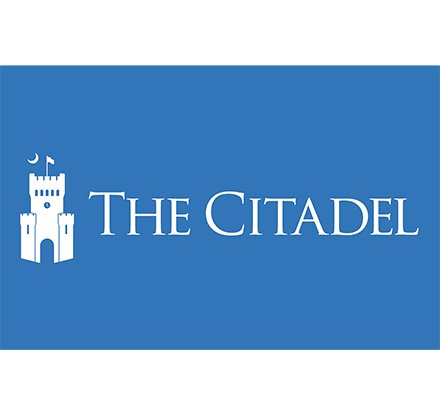 PTC and The Citadel Partner on Transfer Program for Business Students
March 11, 2020
Thanks to a new partnership, students who earn an associate degree from Piedmont Technical College (PTC) will now be able to transfer seamlessly to The Citadel to earn their bachelor of science in business administration online.
Officials from both schools signed an articulation agreement, which will enable participating students to earn their degree through the Tommy and Victoria Baker School of Business at The Citadel.
"Our most successful transfer graduates aspire to be active contributors in the business of global commerce, and ― given the Baker School's outstanding reputation ― this partnership will enable them to achieve their highest ambitions in the business world," PTC Vice President for Academic Affairs Keli Fewox said. "It is no surprise that the program's exemplary curricula and faculty have helped lead to record enrollment for online programs."
Educating and Developing Business Leaders
The Citadel is a landmark in Charleston that is noted for its educational reputation as well as its rich history that dates back 175 years. The college's Tommy and Victoria Baker School of Business has educated and developed many outstanding business leaders.
In 2015, the school retained its business accreditation by the Association to Advance Collegiate Schools of Business (AACSB).
AACSB accreditation is the hallmark of excellence in business education. Fewer than 5% of the world's business schools have this accreditation. Institutions that earn accreditation confirm their commitment to quality and continuous improvement through a rigorous and comprehensive peer review. Founded in 1916, AACSB International is the longest serving global accrediting body for business schools that offer undergraduate, master's and doctorate degrees in business and accounting.
Degree Completion in Four Semesters
The new agreement documents a pathway between PTC and The Citadel through a transfer course equivalency table. The table lays out the courses participating students must take to satisfy degree requirements.
If followed, PTC students who complete their associate degree are awarded full transfer credits for their classes and will be able to complete their Bachelor of Science in Business Administration at The Citadel in only four semesters of online study.
"We are excited to support the advancement of business students at our partner community and technical colleges in six states through these agreements. Our program is designed to meet the needs of those students while allowing them to stay in their communities," said Jeremy Bennett, Ph.D., director of the degree completion program at The Citadel. "Students in these two-year programs will have shown the dedication needed to complete their associate degrees. Now, they won't have to sacrifice credits when transferring to The Citadel."
Piedmont Technical College, founded in 1966 and accredited by the Southern Association of Colleges and Schools Commission on Colleges, is a comprehensive two-year college offering university-level education and hands-on career training. With locations in each of the seven counties we serve ― Abbeville, Edgefield, Greenwood, Laurens, McCormick, Newberry and Saluda ― as well as an online campus accessible anywhere there's an internet connection, we work to make the advantages of higher education available to everyone.
Citadel alumni have served the nation, their states and their communities as principled leaders since 1842. The Citadel Graduate College, founded 50 years ago, offers 25 graduate degree programs with 22 concentration options, 25 graduate certificate programs and 10 transfer programs in the evening or online. Named Best Public College in the South by U.S. News & World Report for eight consecutive years and No. 1 Best Public College for Veterans in the South. Learn more about Our Mighty Citadel here.