PTC Business Instructor Daulton Presented Lifetime Achievement Award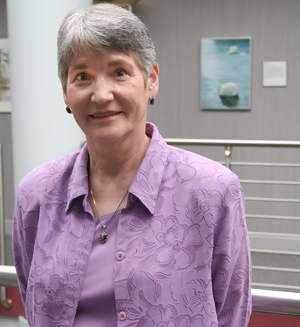 Judy Daulton, a business instructor at Piedmont Technical College, has been selected to receive the Lifetime Achievement Award in Accounting Education an honor which is presented by the Two-Year Section of the American Accounting Association (AAA).
"I am rarely at a loss for words, but after receiving the notification, I am speechless," she said. "To have been nominated for this prestigious award is quite an honor, but to have been selected the recipient is a very humbling experience. I want to thank Kara Mahon and those who wrote letters of support."
The AAA promotes worldwide excellence in accounting education, research and practice. The Lifetime Achievement Award is designed to recognize full-time college accounting educators who have distinguished themselves for excellence in teaching and for involvement in the accounting profession.
Daulton has been in the business department of Piedmont Tech for nearly 22 years. She earned her bachelor's degree from Jacksonville State University and her master's degree from the University of North Carolina. She began her teaching career at Forsyth Community College in Winston-Salem where she spent six years before moving on to work in industry. Among her positions, she managed the accounting department for Hanes in Winston-Salem and Rexham in Charlotte and served as the controller for Community Management Corporation before coming to PTC.
Daulton said she found her calling in education and she is most proud of the students who have completed the program and gone on to excel in the community.
"My greatest achievement, my greatest accomplishment, has been my students," said Daulton.
Daulton said she has no plans to retire anytime soon. She said she loves interacting with the students and wants to continue her profession.
"This is a very prestigious award and we are very proud to have Judy on our faculty," said Sissy Copeland, dean of business information technologies and public service. "She is an asset to the business department and to Piedmont Technical College as a whole."
"I never set out to make a name for myself in this profession," Daulton said. "I just came here to be all I could be for my students."
Daulton will be recognized by the AAA at their annual conference and awards luncheon August 8 in Denver.