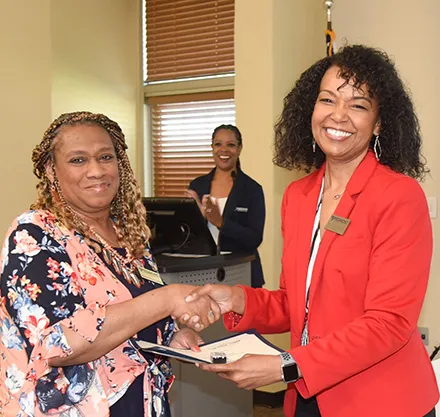 PTC Employees Celebrate Combined 270 Years of Service
Piedmont Technical College (PTC) recently honored 17 employees who have reached service milestones with the state of South Carolina. In total, these individuals have logged a combined 270 years of service. They are:
30 Years
•    Bonnie Graham, Assistant Director of Enrollment Operations; 
•    Ann Piggott, Instructor and Program Director for Respiratory Care; and 
•    Fran Wiley, Associate Vice President for Development, PTC Foundation.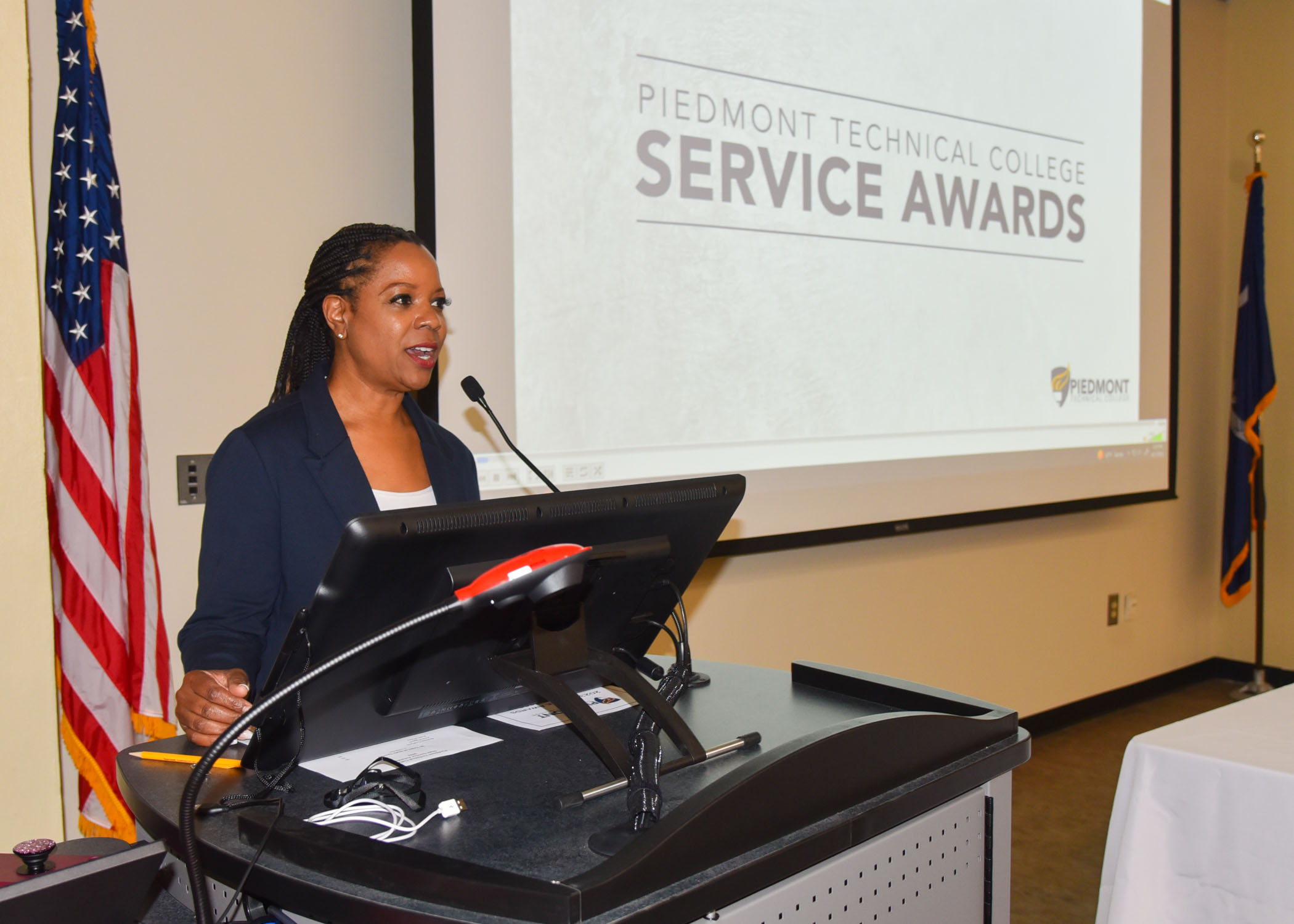 20 Years
•    Tanasha Amaker, Enrollment Services Support Coordinator;
•    Michael Brown, Campus Sergeant;
•    Brenda Edwards, Director, Saluda County and Edgefield County Campuses; and
•    Richard Mandau, Instructor, Accounting/Business
10 Years
•    Tonia Benton, Instructor, English;
•    Lola Bradley, Head Librarian;
•    Katie Henthorn, Videographer, Marketing and Public Relations;
•    Pamela Jackson, Instructor, Biology;
•    Tory Miller, Instructor, Economics;
•    Coronicca Oliver, Program Director, Computer Technology;
•    Missy Perry, Director, Financial Aid;
•    Amy Suber, Payroll Specialist, Human Resources;
•    Vernessia Wideman, Administrative Specialist, Admissions; and
•    Diane Youngblood, Instructor, Business
"The long-term commitment of these employees demonstrates their passion for the college mission and to the overall success of our community," said Alesia Brown, Vice President for Human Resources at the college. "We wholeheartedly salute them for giving 100% every single day to support our students."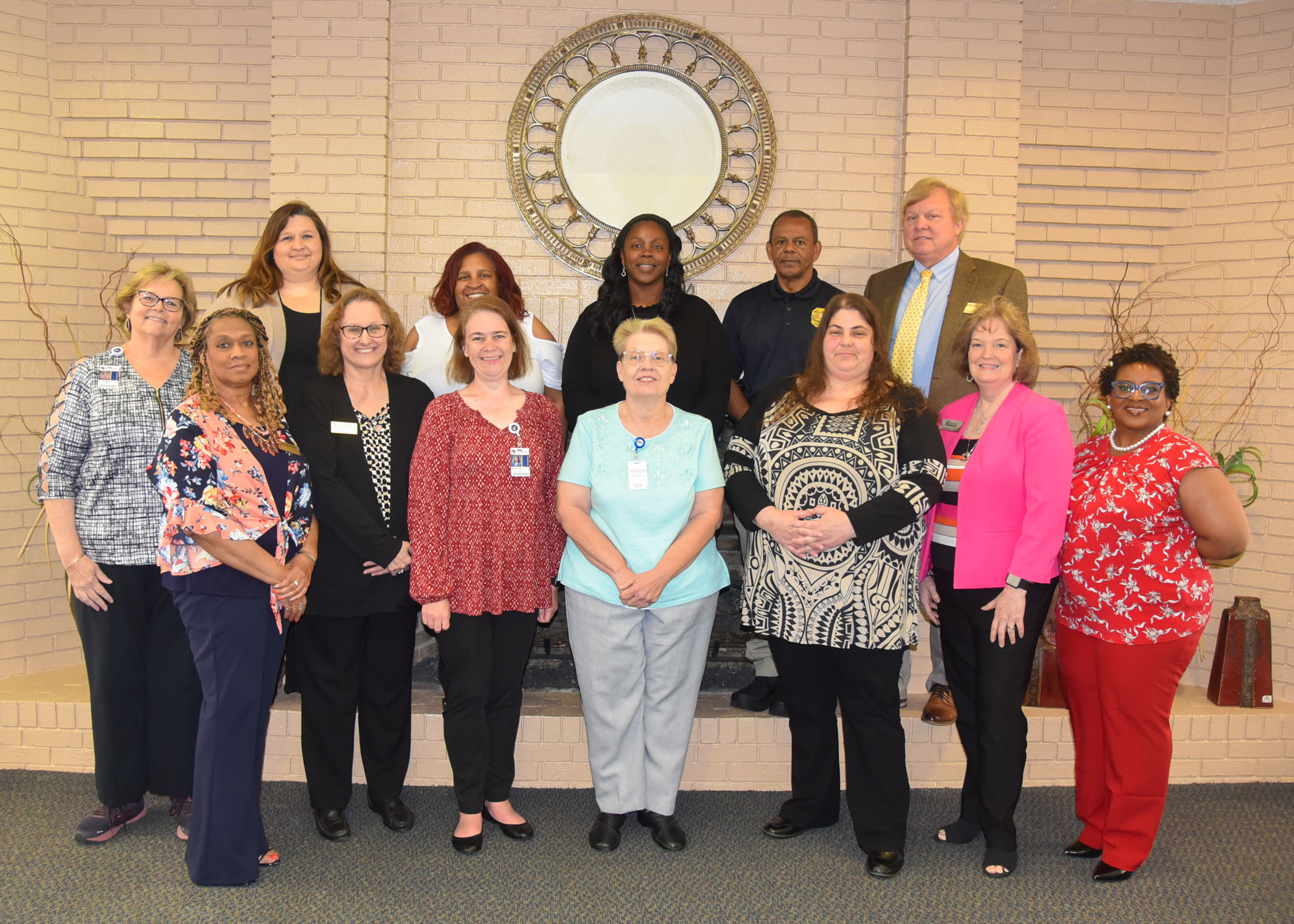 PHOTOS:  
•    Front Row, from left: Bonnie Graham, Brenda Edwards, Missy Perry, Tory Miller, Amy Suber, Fran Wiley, and Tanasha Amaker; Back Row, from left: Ann Piggott, Pamela Jackson, Vernessia Wideman, Coronicca Oliver, Michael Brown, and Richard Mandau
•    Alesia Brown, PTC Vice President for Human Resources, addresses attendees at the PTC Service Awards Luncheon held on April 17
•    Bonnie Graham, left, accepts congratulations from PTC President Dr. Hope E. Rivers
Additional miscellaneous event photos to follow (in no particular order).