PTC to Host Well-Known Circus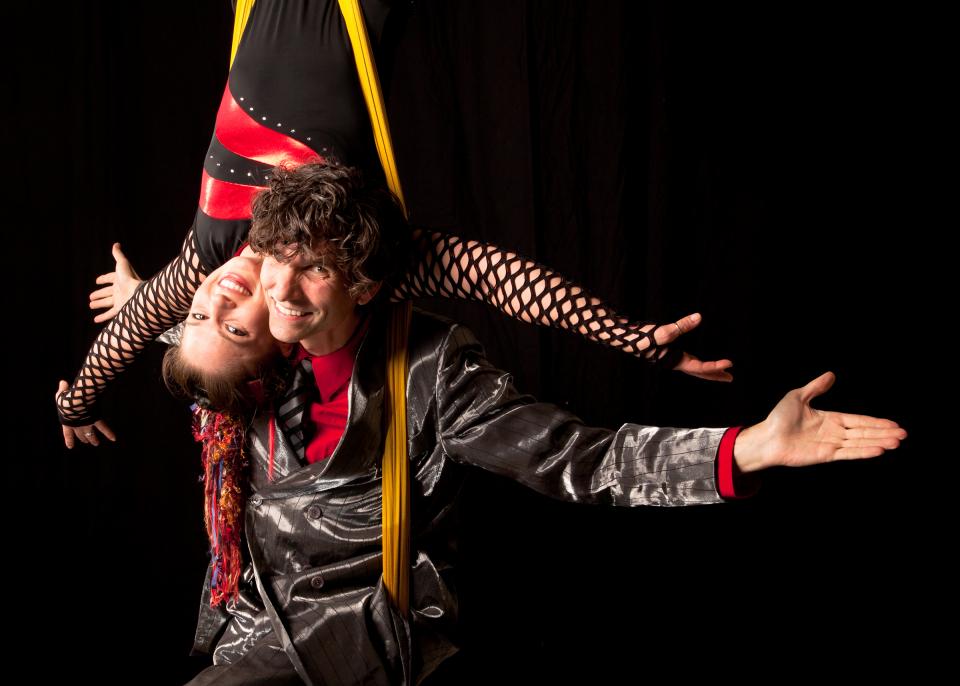 Piedmont Technical College will host a brand new event Saturday, April 13.
Circus Stella is a one-ring circus featuring husband and wife team Dextre Tripp and Jayna Lee with their performing puppies. The team has appeared on The Ellen Degeneres Show, NBC's The Today Show, CBS's The Early Show, America's Got Talent and the MTV Music Awards as well as many renaissance festivals.
The show at Piedmont Tech will include aerial silks, rope walking, trapeze, ladder balancing, juggling, unicycle riding, and stilt walking. While entertaining, Circus Stella seeks also to raise awareness of the plight of shelter dogs, encouraging spectators to adopt rescue animals. All of the animals included in their show have been rescued from various humane societies and are considered "part of the family" according to the couple.
"We are excited to bring a family-friendly event like this to Greenwood," said Vickie Baldwin, continuing education program manager for Piedmont Technical College. "Dextre and Jayna are extremely talented and will certainly be a crowd pleaser."
Circus Stella will be held in the James Medford Family Event Center. Doors open at 3 p.m. with the show beginning at 4 p.m. Tickets are $5 for children 12 and under, $10 for adults and can be purchased by calling Piedmont Technical College's Continuing Education division at (864) 941-8400.