PTC Kicks-off Annual One Book, One College Series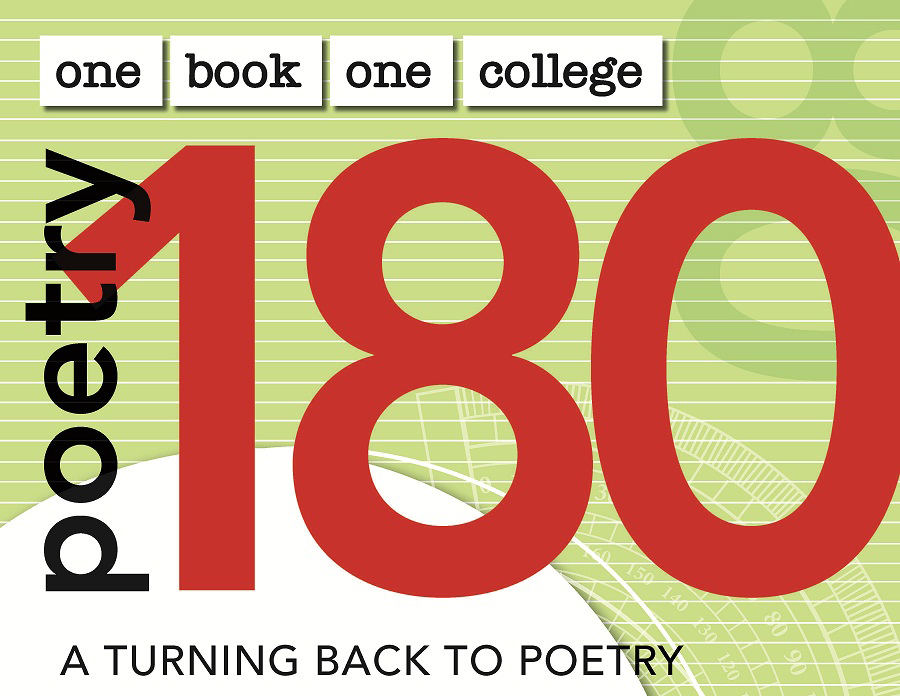 Piedmont Technical College will kick off its One Book, One College series November 5 with an introduction to this year's spotlight collection of poetry, Poetry 180: A Turning Back to Poetry. The dazzling new anthology of 180 contemporary poems, selected and introduced by America's Poet Laureate, Billy Collins, is inspired by the poem-a-day program with the Library of Congress.
As a part of the college's sixth annual One Book, One College series, the library will host weekly programs exploring the collection of 180 poems by poets such as Catherine Bowman, Lucille Clifton, David Wojahn, Paul Zimmer, and many more. The month-long celebration begins with a poetry reading featuring Piedmont Tech students, faculty and staff on Tuesday, November 5.
Other events on the program include a discussion of James Dickey conducted by Dr. Spiros Papleacos, PTC English instructor, on Tuesday, November 12; and a Skype reading by South Carolina native and nationally recognized poet Terrance Hayes on Tuesday, November 19.
All events will be held in the Piedmont Technical College library beginning at 12:45 p.m. and the public is cordially invited to attend. For more information, contact Meredith Daniel at (864) 941-8441.