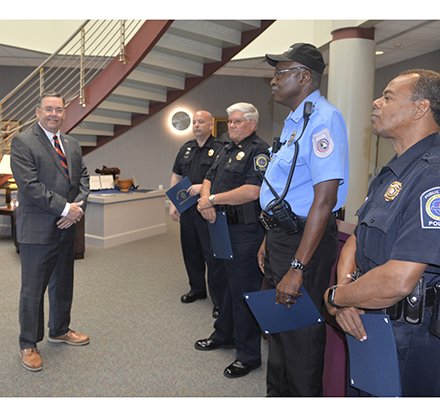 Rep. McCravy, SC House Honor Piedmont Tech Police and Security Personnel
September 5, 2019
State Rep. John McCravy (R-Greenwood) visited the campus of Piedmont Technical College (PTC) on August 29 to officially recognize PTC law enforcement and security staff who have provided 20 or more years of service. In an upbeat and congenial ceremony, McCravy presented Terry Ledford, Curtis Killian, William Jones, and Michael Brown with certificates of recognition from the SC House of Representatives.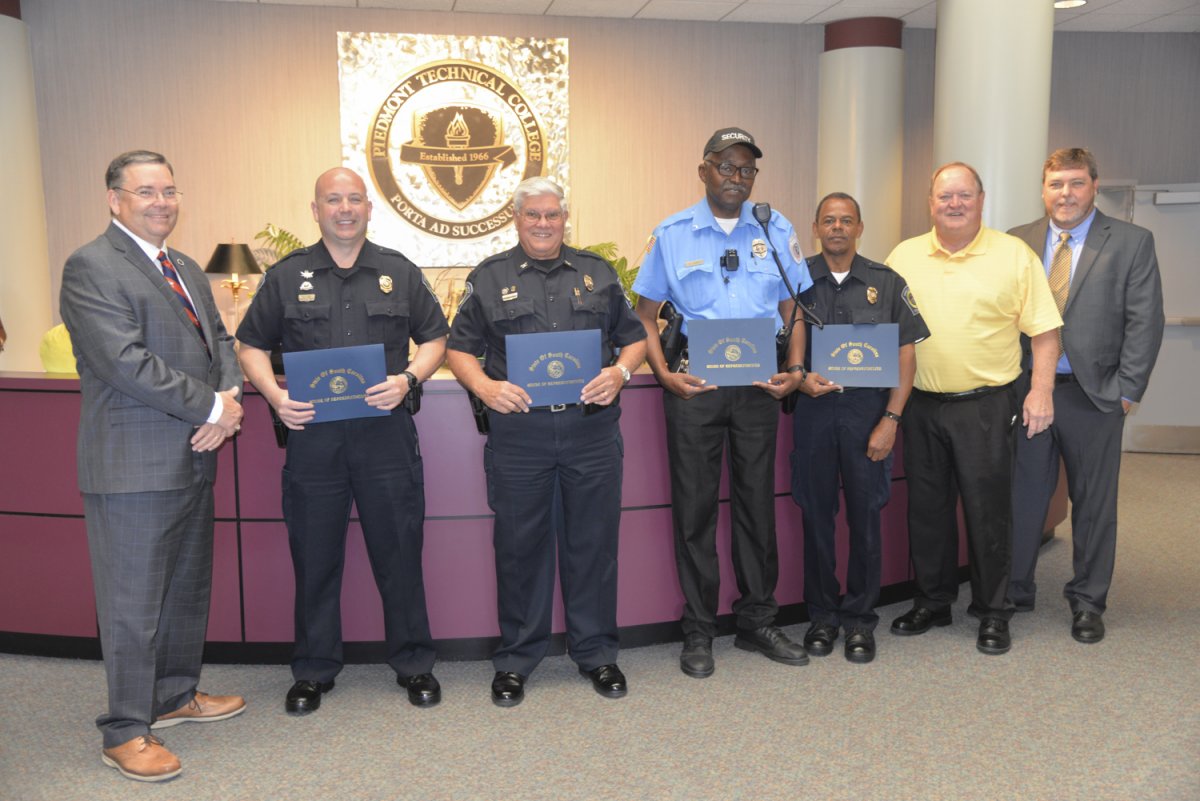 Via language in the certificate, House members commended the PTC officers for their selfless commitment to their jobs and for "always putting first the safety of the students, faculty, staff, and guests" at PTC.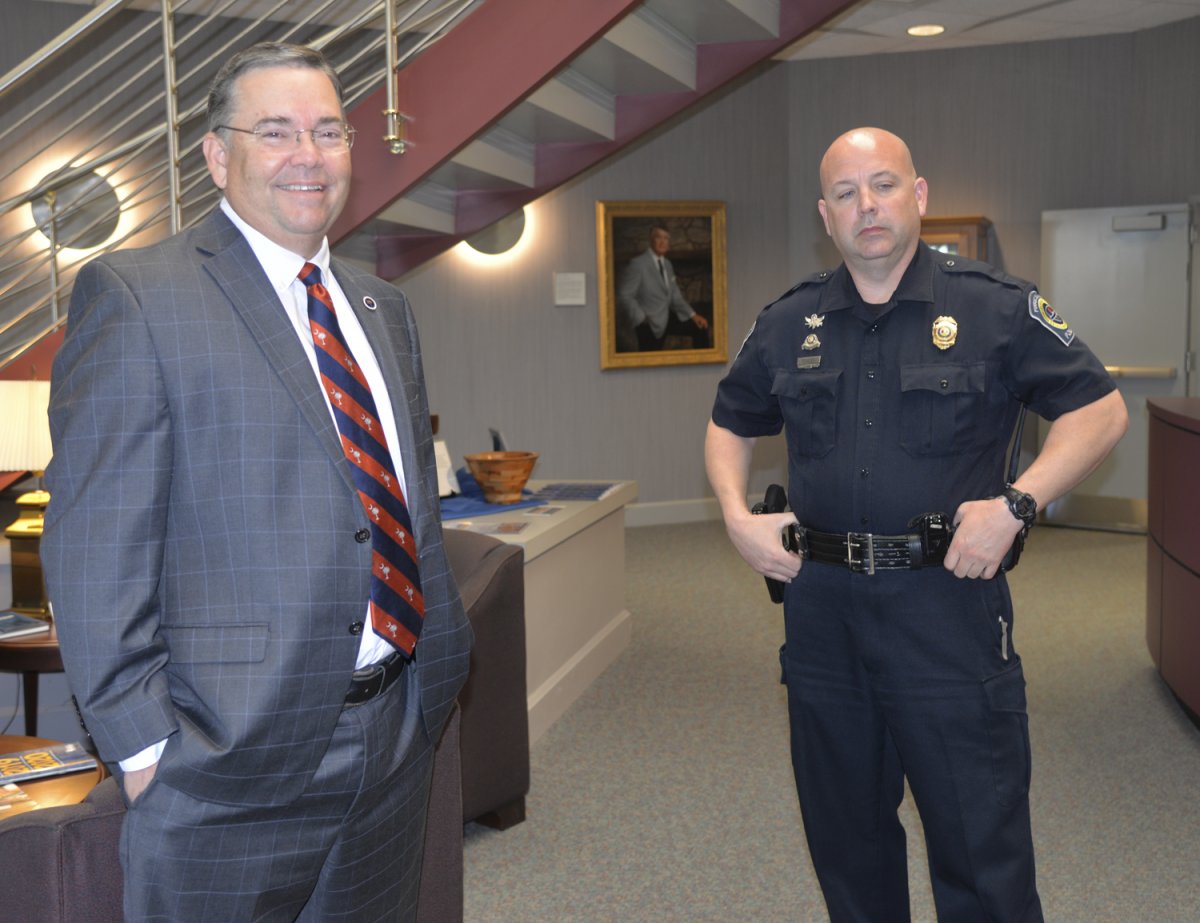 McCravy expressed appreciation for the officers' many hours ― including nights and weekends ― "sacrificed for community, state and Piedmont Technical College, often behind the scenes in ways most will never know."
PHOTO CUTLINES
From left: Rep. John McCravy; Curtis Killian, campus police officer; Terry Ledford, director of Campus Police and Security; William Jones, security officer; Michael Brown, campus police officer; Dr. Ray Brooks, PTC president; and Chad Teague, director of facilities management.
Rep. McCravy chats informally with the officers.
Rep. McCravy congratulates PTC Campus Police Officer Curtis Killian.