Students Head Back to Class for Spring
Students at Piedmont Technical College recently headed back to class. Interested students still have time to enroll for Late Term, which begins February 19.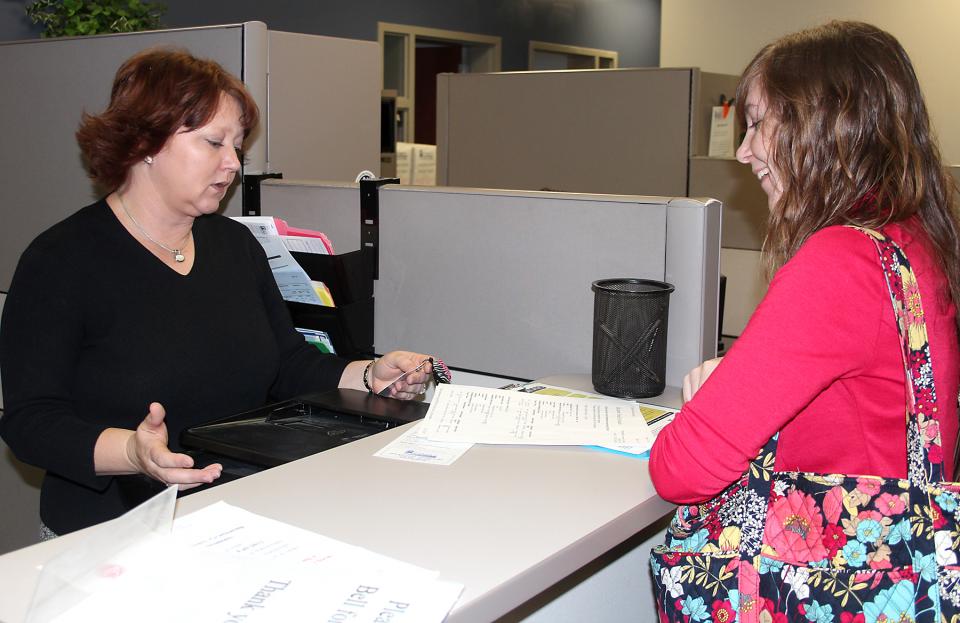 Registrar Tamatha Sells, left, assists practical nursing student Autumn Barnett of Abbeville with her student ID.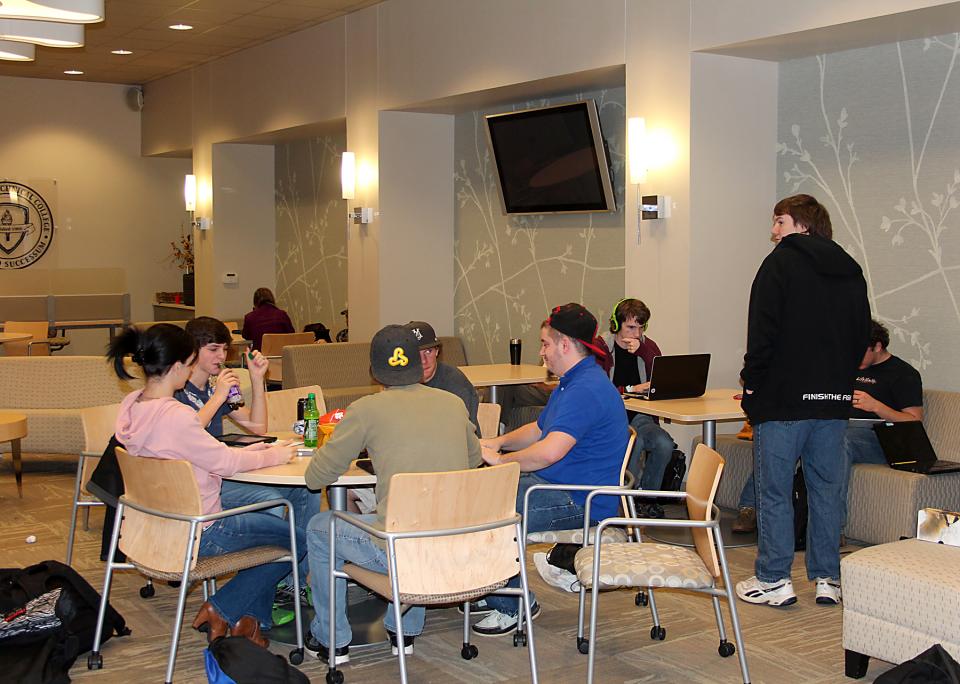 Some students took a break in the Student Center between classes to enjoy time with friends.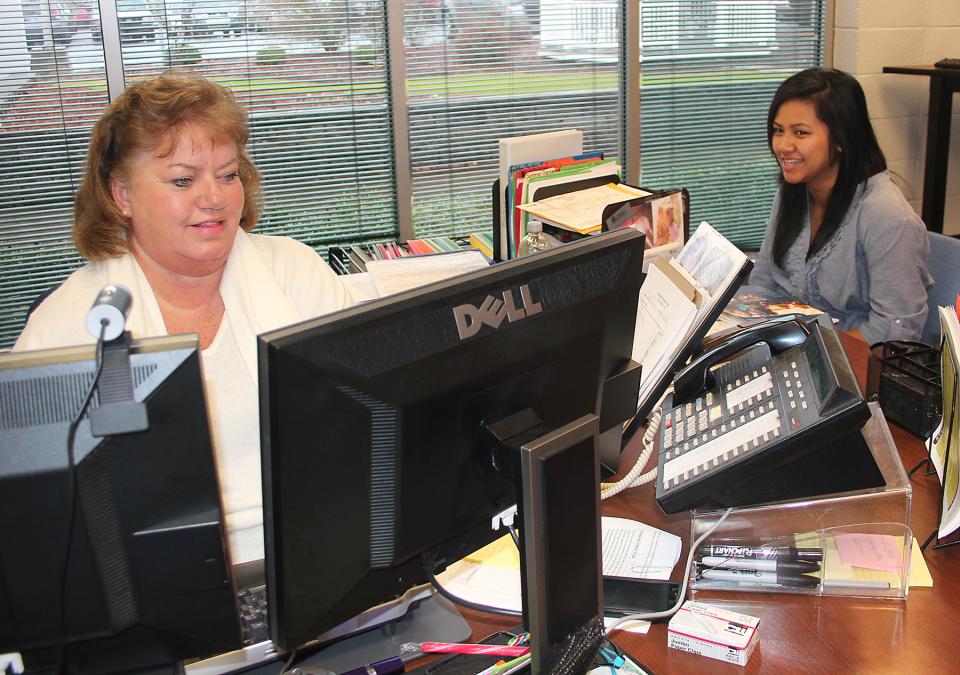 Lynn Baker, administrative specialist for College Outreach, left, assists Samantha Long, an accounting student from Greenwood, with confirming her schedule.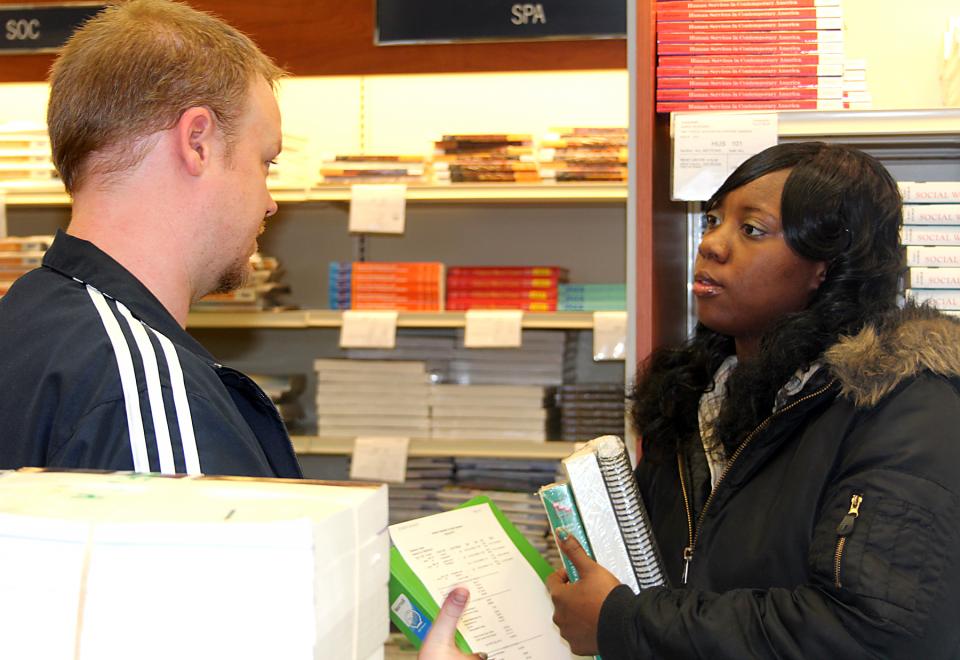 Justin Anderson, a physical therapy student from Greenwood, left, assists practical nursing student Kimberly Okeh of Laurens in finding her books.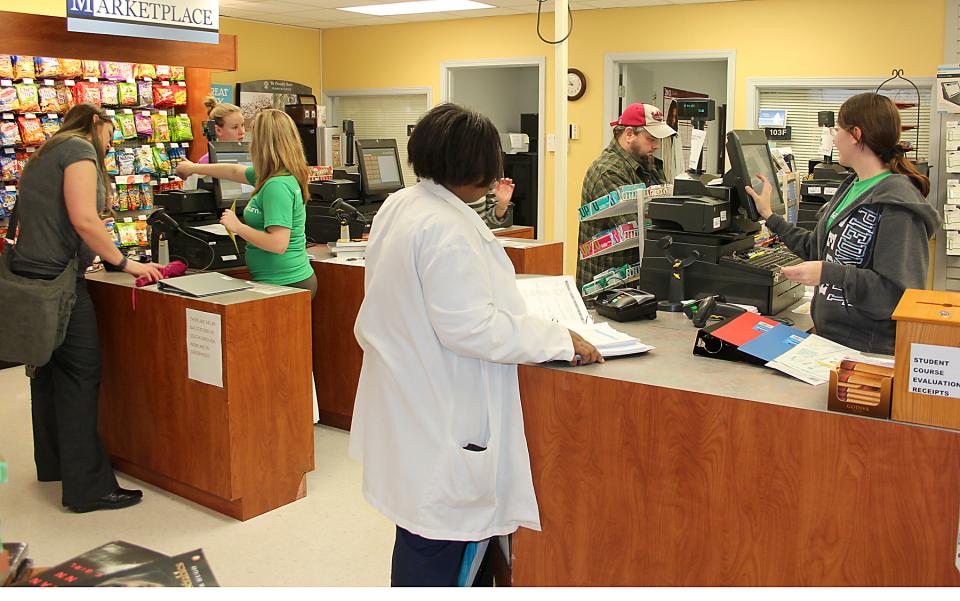 Sheryl Walton, a phlebotomy student from McCormick, center, purchases materials for class in the campus shop from associate Cintia Lewis, right.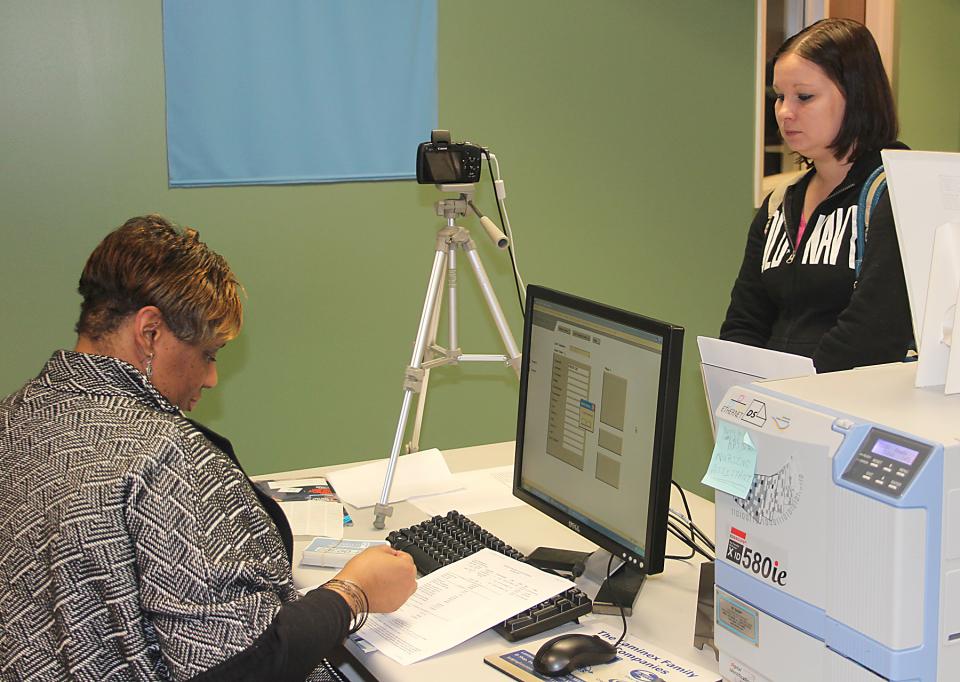 April Richardson, an associate nursing degree student from Newberry, right, receives her parking pass from Bonnie Graham, coordinator for the Information Commons.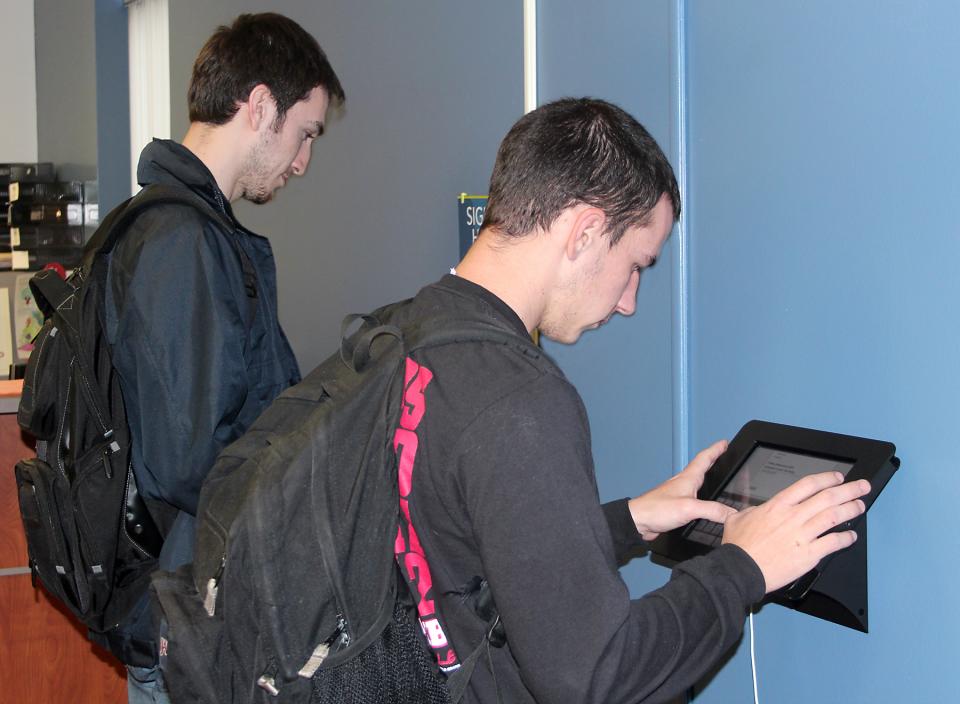 Avery McGee, left, and Charles Shaw, industrial electronics technology students from Batesburg, sign in to financial aid for assistance.