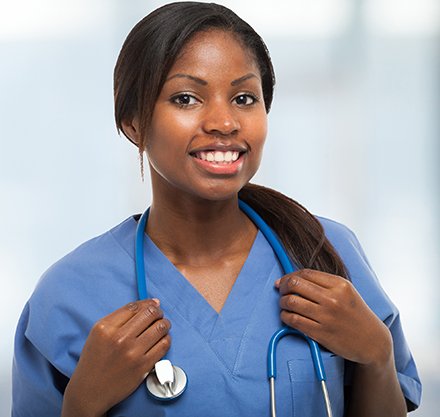 Test Drive Piedmont Tech and Get Certified - For Free!
March 22, 2018
There's nothing like that first time you ease into the seat of a new car and grasp the steering wheel. How does it fit? How does it feel? Like purchasing a car, entering higher education can be a significant investment. It would be imprudent not to try it out before buying. Right? Now those interested in trying out Piedmont Technical College can take selected classes out for a two-week spin at no cost as part of "Test Drive PTC." The new program offers an opportunity to take a test drive via one of two educational routes ― industrial technology or health care.
"Test Drive PTC offers a basic overview of two in-demand career paths and introduces students to the wide range of opportunities that are available to those with the right skill sets," says Joshua Black, PTC associate vice president for enrollment and communications. "Students attend two sessions a week for two weeks, plus one weekend session, and finish with at least one valuable industry-recognized certification. It's a $149 value, plus certification, for free. Those who successfully complete all sessions and desire to continue their studies at PTC receive a $250 tuition credit toward courses they enroll in moving forward."
PTC is offering its first Test Drive Tuesday and Thursdays from 6-8 p.m. beginning April 10, with a Saturday session at 10 a.m. on April 21, all at the Lex Walters Campus in Greenwood. Students who choose the Industrial Technology option will learn about Mechatronics Technology, Machine Tool Technology, Engineering Technology and Welding. Health Care students will get an overview of Nursing, Occupational Therapy Assistant, Respiratory Care, Message Therapy, Medical Assisting and Patient Care Technician.
Those completing the Industrial Technology sessions will earn certification in forklift operation. Those completing the Health Care sessions will earn certification in cardiopulmonary resuscitation, or CPR.
"These are basic skills people can put to work immediately," Black says, "whether they continue on at PTC or not. There is absolutely no cost and no risk involved."
Imagine test driving a car and taking home some of that new-car smell. Imagine being able to experience a prospective career before you invest full resources toward its pursuit. That's the idea behind Test Drive PTC. For more information or to register online, go to www.ptc.edu/testdrive.
PHOTO CUTLINE
Interested parties can test drive classes focusing on industrial technology or health care.