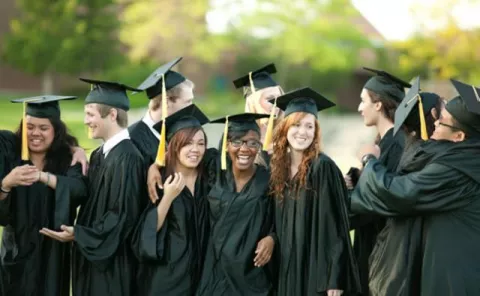 Transfer 101: Making Sure Your Credits Are Accepted
The cost savings and convenience of starting school close to home, combined with the additional support you'll get from faculty and staff can get you off to a very solid start, and potentially help you avoid unnecessary debt after you graduate from your destination school.
In order to make the time you spend in a transfer program worthwhile, though, you need to make sure you take the right classes. 
The good news is that with the right preparation and planning up front, transferring to a four-year school is a smooth process—and it's made easier all the time through new bridge and transfer agreements.
Know Your Options
If you're considering going the transfer route, take the time to understand what your options are.
Piedmont Technical College offers more than 60 courses that transfer to bachelor's degree granting colleges and universities. If you take these in the right combination, you can complete a full two years of a bachelor's degree here without missing a beat when you transfer.
To help smooth the path further, formal bridge and transfer agreements are in place with many of South Carolina's major four-year institutions.  These programs offer additional benefits to transfer students who know where they're headed, including invitations to special events at the university, student mentors and access to advisors and admissions counselors.
With the right preparation and planning up front, transferring to a four-year school is a smooth process—and it's made easier all the time through new bridge and transfer agreements.
You should also visit a PTC campus to talk to an advisor about transfer options, even if you're undecided about a major. An advisor can also help you identify your goals and create an individualized plan.
Plan Ahead and Declare a Major
The easiest way to ensure that you take the right classes that you need is to plan ahead.
Take the time to learn the requirements of your transfer university and your program of study. Find out if there are articulation agreements in place. Some programs give preference to students who start at that college or have a minimum GPA, and for some, a student may need to apply to both the college and the program.
Your major is the most important aspect of planning. Most of us know what topics we like – and what areas we struggle with. Choose a major that fits your strengths.  This doesn't mean you can't change your mind later on, but it's best if you have a starting point so you can get on the right track with your coursework.
Your advisor at PTC will help you pick the right courses for your major to make sure you're not wasting time.
Know Where You Want to Go
Requirements for admission are different for every college and university. When planning your schedule, the math you take may work if you're going to transfer to Lander University, but it may not be what you need if you are going to Clemson University.
PTC's website has a Transfer Guide page that links to more than 30 colleges and universities where you can see exactly what you'll need for admission.
The South Carolina Transfer and Articulation Center website is also a great resource that shows which courses count where, and offers a full list of transfer agreements all over the state.
Get (and Stay) Connected
Finally, talk to people. And don't be afraid to ask lots of questions.
Piedmont Technical College's advisors, advisors from the senior university, instructors, program coordinators—these are all experts who can tell you which English you should take and which humanities elective will best benefit you to achieve your goal.
There is nothing more discouraging than to complete a two-year associate degree only to find out you are missing several key courses. And courses you don't take at Piedmont Tech are courses you will have to take at the four-year university, ultimately adding more time and cost to your education.
Once your plan is in place, visit your PTC advisor before every semester to make sure you are still on track. If you switch majors, let your advisor know so you don't waste time and money on classes you don't need.
Follow these steps and you'll be well on your way to a successful college career--and a substantial cost savings.